The Dawn of GrowthMentor Filters
While initially designing the product, filters were a big focus.  We wanted to have really specific filters for people to easily be able to fine tune their searches and find mentors based on experience and skill set.
The 2018 OG filters for Growth Mentor:
Skills : 20 original options
Sessions Availability : What time blocks do they offer
Price/hour : Are they free or charging for their time
Can help with Software : A big ol' list of mar-tech tools
Industry Expertise : B2B, eComm, etc
Talk in your Language : What languages the mentor speaks
As time went on we added more, pruned some a bit and even required text on the mentor profile that correlated with certain filters.
Needless to say, things have changed quite a bit since 2018 with the mentor browse page!
Progression of filters
We tracked the usage of the filters and as we did user research calls or surveys, would always ask about what new filters people would like to see.
The ability to search mentors is a big part of what makes GM magic happen, so always top of mind!
We made edits over time and also moved the location of the filters from the side of the browse to the top – FANCY STUFF!
The biggest addition to the mentor search in the last year was the search bar.  Users can now type in any keyword and see who pops up.

This really helped the users to get more granular with their searches.
If you were focusing your efforts on building up your community and you wanted to see who mentioned 'Community' on their profile, you could now just type it in and see who comes up.
The search field really improved the process of connecting quickly with mentors who can help with the niche issues that our members are facing.
Curated Mentor Collections
BUT who wants to like actually type stuff in and sift through profiles, amirite?
We sifted through 18,000 sessions (Foti is a big fan of qualitative coding) and identified the top 75 topics discussed on GrowthMentor calls and popped them onto this brand new spankin' page on our app.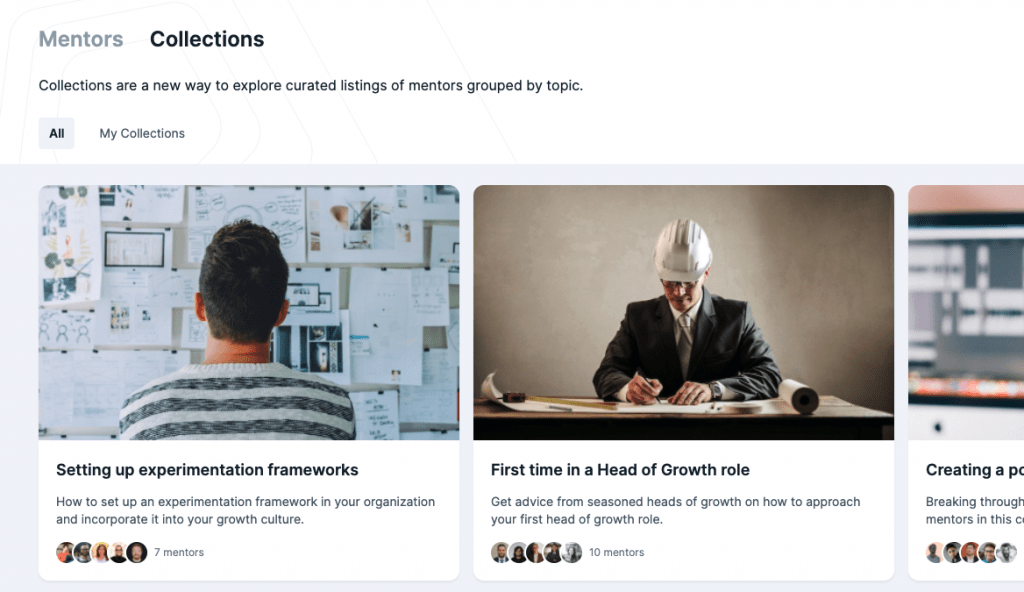 If you are in the startup world, chances are that you are facing one (if not 10) of these problems right now.
So we made it super simple to identify who can help you with the exact problem you are facing.
Is using the PPC filter on the original filter page still good idea?  Yup!
BUT if you are specifically looking for advice on a big budget, we've got your peeps!  Scaling ad spend beyond $100k per month
Inspiration
We all feel overwhelmed all of the time.  If you don't- tell me your secret!
You know that whole analysis paralysis thing?  We've heard from our members that they can't decide what to focus on and book with mentors about.
Hear me out on my idea how using the collections page can offer a solution to that dilemma!
Open the Collections page, close your eyes (scroll up and down a bit with one hand) and point (with the other).
If you land on something that currently applies to you, book a call with a mentor about it!  Fate has led you to the topic 😉
I'm slightly kidding here, but not 100%.  I need to add the responsible disclaimer that you should book calls wisely and with focused intent.
The beauty of GrowthMentor membership is that you have unlimited calls that you are able to book- so there is no pressure to focus on one topic and book only 1 call about that.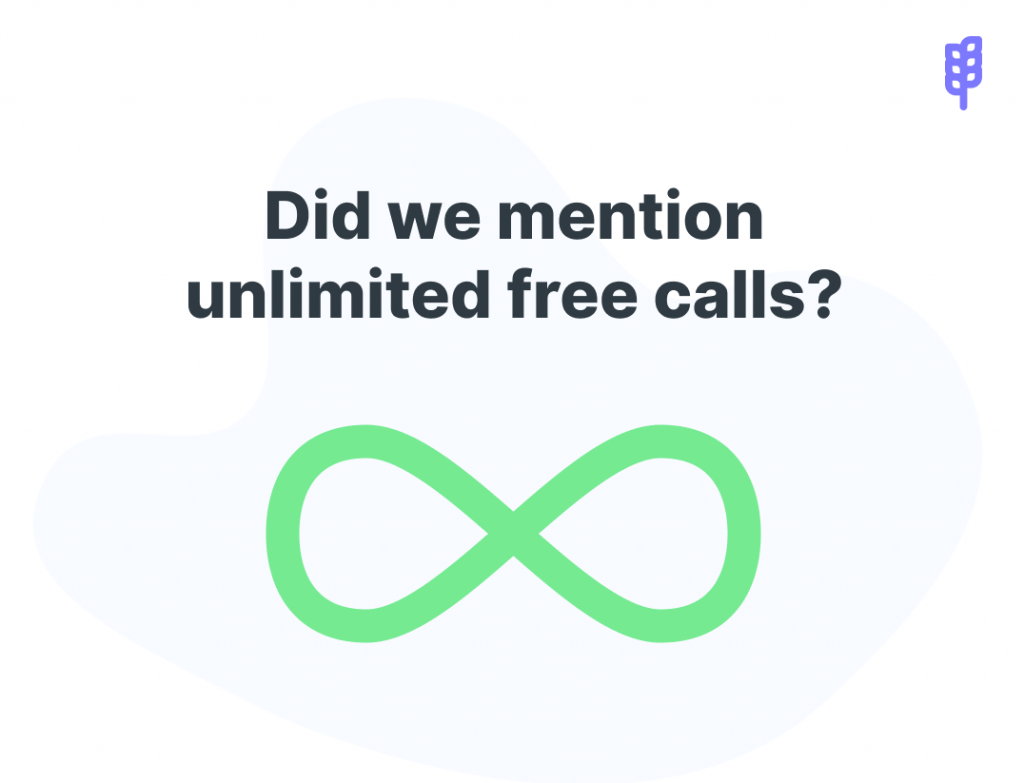 We do suggest to focus on one topic at a time and book a few calls based on that.  Then once you feel confident in said area to move on to the next.
Hot Growth topics
This is going to be difficult to choose, but here are my top 5 fav collections: