Itay Forer was the co-founder and COO @ Cleanly, one of the pioneers of the laundry app revolution which merged with NextCleaners in 2020. Here's his journey through Y Combinator.
Can you tell us a bit about your business?
Cleanly is an on-demand laundry and dry cleaning app service which started in New York City. My two co-founders and I were busy professionals. And like us, a lot of busy professionals, especially in big cities don't have washers and dryers.
We wanted to go ahead and tackle this problem. And that's it, we all quit our jobs and invested all of our savings into it, and started working on building a laundry service app. Cleanly would come to your door within a short timeframe. Seven days a week, either late in the evening or early in the morning, our service would take laundry and dry cleaning, and the next day you'd have it cleaned and folded ready to go minimizing the time you need to deal with laundry and dry cleaning.
We put all of our savings into this. A year and three months into the business we got accepted to Y Combinator after being rejected the first two times we applied.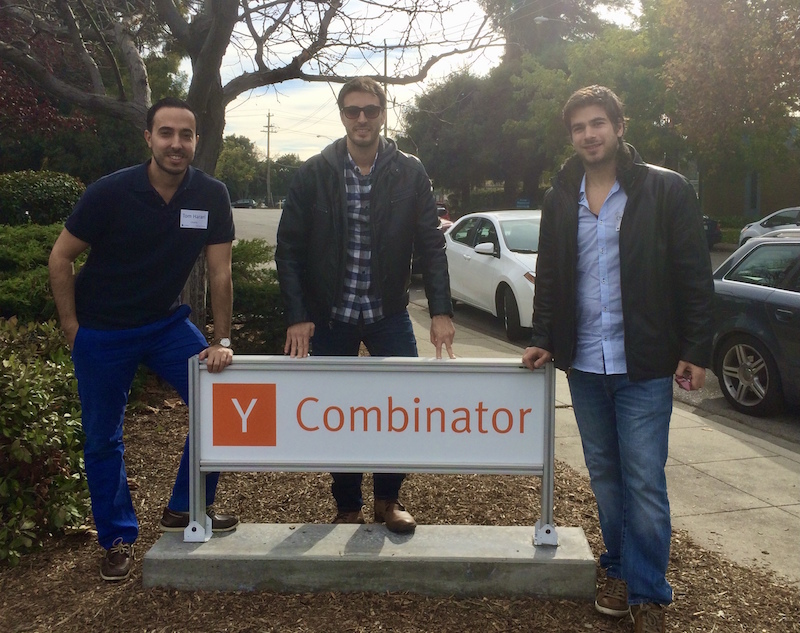 Why did you apply to Ycombinator?
We got into YC 15 months after we started our business. This was the end of 2014. At that point, there was a lot of hype about famous startups that came out of YC. And after watching a lot of videos on the topic and seeing the benefit that we can get from it, we decided to apply. We were self-funded at that point, we thought it'd be a better way to grow a business rather than just to go to investors, as you're getting the add the other added value for the money you're getting.
What was your founding team makeup?
We were a team of three co-founders. One CTO, one marketer/product, and one operations/product guy (me).
Our CTO did the entire development creating the iOS application himself. He was experienced, but it wasn't like he had an explosive experience in terms of the relevant technology that we needed. He didn't even have a Mac before we met him. But he was a smart guy, so self-learning was all he needed to pull off the entire development of the application.
What sort of traction did you have before you applied?
We were making somewhere in gross revenue around 60 to 70k a month. And at that time we were only operating in a few zip codes in Manhattan.
But there was a San Francisco-based company that part of YC (a couple of batches before we applied) that was doing the same thing we were doing and I remember one of the first questions we were asked during our first interview was, why do you think you better?
We gave our spiel but didn't work back then. But when we applied the third time after showing the revenue growth we finally got accepted.
How much time or effort you put into the application?
The first two times we put a few good hours into each one. On the third application since we already had traction, we submitted the application 10 minutes after the deadline. I think I actually fell asleep in the video which was pretty funny.
During the interview, we were interviewed by four partners. And then we waited… We then got "the call" in the middle of the day, they told us, "hey, you need a second interview." Not everybody needed the second, but they did one for us.
Long story short, later that evening, we were traveling the city and we got the phone call from Gary Tan. He called us and said "we wanted to tell you you got accepted," needless to say, we were very excited.
Back then it was more lucrative to go into Y Combinator than today. It was six years ago, where a lot of things changed since then. Now it's a lot easier to operate a startup, to get access to money, access to certain tools that help you do things. So I think that the help that supported us back then probably had more impact than if I would apply today.
What is the biggest benefit besides just the money of getting accepted?
So of course, they give you money. Great.
But even more important was the access to a lot of smart people that have relative relevant experience. They can mentor you and help you learn how to focus and structure your growth. That was number one.
The second biggest benefit was the demo day where you get exposed to 500 investors that know what Y Combinator is. You already have the gold tickets. Not everybody gets funded after Demo Day. And not all investors are going to be excited about your startup, but you already got an advantage.
The third thing is that at least for the first couple of years, they're following up on you and try to support you as much as possible. You also have the bookface, which is the platform where you can ask previous founders questions and network. There are also the deals. For us, we got a deal from Amazon AWS for $50k worth of server credit for free and also $100k worth of Stripe credit.
But by far the #1 biggest benefit of Ycombinator is respect. 
It's like you getting accepted to Harvard Business School, you get a tag, like a medallion. This gives you an advantage in terms of everybody out there. And I'm not saying it's always warranted, but the reality is that this is how people behave. For example, if I'm applying for a job and I have an MBA from Harvard Business School, I immediately have the advantage of someone went to some random community college.
And again, this is because of the history of the amazing startup that got accepted. I'm definitely happy that I had the opportunity to go to Ycombinator but I don't think it's a zero to one thing.
In today's day, with a minimal amount of money spent, you can penetrate the market, make revenue and get in a position to raise funding from investors because at the end of the day, investors understand that the indicator of potential success is based on what users are doing on your platform or the amount of value you're giving out. And if you have the right growth, and if you have the right product, and you have the product-market fit, then you're in a position to do a lot of things.
So at the end of the day, it's not a zero to one, but it's more of a spectrum that if I'm on 70, right now to be in Y Combinator will give me 85.
If I'm thinking about my batch, my company still survived until now because we merged with another company and we're still alive even though I'm not physically employed there. However, I can tell you in my batch, at least 50 to 70% of the startups are not live today.
What tips do you have for anyone thinking of applying to Ycombinator?
Be clear on the problem that you're solving communicate as much value as you can about your team and team dynamics.
Second, they are looking for products that people love. So if you have good metrics and use those metrics to prove how you are solving a big pain point, then you've got a tremendous advantage. If you're solving someone's pain, this is a scalable business, and that's what they're looking for. They're not looking for small business, they're looking for an opportunity.
And once you're sitting on a real pain, and you show them early traction, that you did the hard work, you did the bootstrapping, you'll be in a position to show that you don't need them. That's where you want to be. Able to show that you don't need Y Combinator, you just want to be a part of it because of the value you can get from them, but not as a dead-end when you have to do it and if not, you're done.
I think that's why on the third time they got accepted they accepted us because we could show that we didn't need them. We had two investment offers before Ycombinator. One for $250k and one for $200k. We said no, and two months later, we were accepted to YC. We weren't depending on anybody. And I think that's the best position to be in when you're going to investors.
Investors invest for two reasons, either greed, or fear.
Ycombinator wants to make sure they aren't missing out on the next big thing. It's pure FOMO. But they want to make sure they have something enormous going on. They want to be part of it. And the same afterwards when you're getting money from anybody.
Greed is when someone knows you're great, and you're amazing, but you need the cash. They see the opportunity and want to be part of it but say, "I will take 50% of the company."
This is greed.
Ultimately, if you're not getting any investment interest it's because you're probably not good enough yet.
Read the next interview
From Wolf of Wall Street to a "Made Man" in Silicon Valley
Read interview