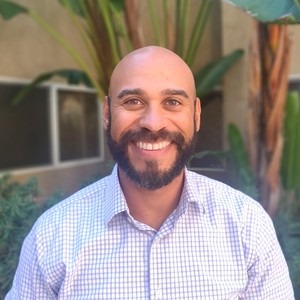 Jason Amunwa
SaaS Growth Consultant @ GrowthLook.com
8 years of product management experience across the entire product lifecycle, from concept to sunset // Built, launched & scaled 10 software products across SaaS, IOS/Android, and WordPress, serving over 200,000 users // Facilitated 3 acquisitions // Familiar with leading distributed design & development teams within Agile & Jobs To Be Done frameworks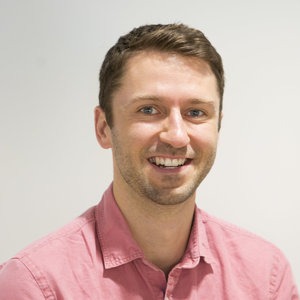 Alex Mitchell
Director of Product @ Kin Insurance
Need help thinking through what to build next, how to motivate your developers, or how to prioritize customer feedback? I can help you! I've held product roles across 3 very different companies and worked with many different types of teams and developers.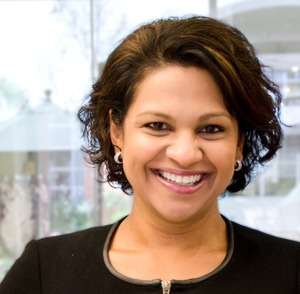 Vidya Dinamani
Founder & Partner at ProductRebels.com
My day job is a product coach. I've trained over 200 companies from startups to Fortune50 in how to build products customers love. I can help identify where the holes in your product may be - whether it's strategic (roadmaps, vision, influencing execs/boards) or tactical (team roles, writing user stories, customer interviews). I love talking about all things product, and have a ton of experience to draw upon to share specific examples.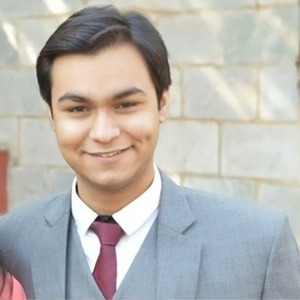 Anand Chowdhary
Co-founder and CEO of Oswald Labs
I've been building and launching products for as long as I can remember and have experimented with several types of business models, including B2B SaaS, B2C smartphone apps, open source monetization, etc. As a full-stack maker of several tools, including a #1 Product Hunt open-source product, I can help guide the big-picture vision and make informed decisions by writing OKRs, brainstorming KPIs, building teams, and launching products.
How does it work?

Step 1.
Browse mentors
Browse through our list of mentors using the filters. Make sure to read their profiles and reviews in depth, and make your choice.

Step 2.
Send session request
Found the perfect mentor for you? Awesome, time to request a call. Tell them a bit about your situation, choose a time, and get it set on your calendar.

Step 3.
Get on 1:1 call
Time for the call, yay! Make sure you show up on time and prepared to make the most out of it. Pro tip: Ask your mentor if it's ok to record the screen so you can take notes later.
Get advice on product management
Talk to mentors that have helped to shape and set up products for high-growth startups like Atlassian, Vimeo, IBM, PandaDoc, and more. Product management mentors can help you through some challenges, typical pitfalls and share some practical tips you won't find by reading blog posts.
You'll be able to chat about:
Streamlining your user onboarding
Identifying and fixing value gaps
Optimizing your pricing and go-to-market strategies
Improving your free-to-paid conversion rate
Communicating feature releases and the bigger vision to internal and external audiences
Voice of customer analysis
Join GrowthMentor and start request sessions with vetted product management mentors today.
Common Use Cases
view all use cases
Frequently asked questions
Have a question you don't see here? Ask us on live chat!
Below are a few scenarios where talking to a product management mentor can help.
If you are new to product management and feel overwhelmed and want to be mentored by an experienced product manager
If you have trouble communicating with various stakeholders and want advice on how to deal with situations of indecisiveness
If you're frustrated that your organization doesn't value agile lean principles and are stuck in their old disorganized and inefficient ways
If you want a second opinion on your product roadmap, there are certain features that could potentially be shaved off
If you need help with user research and making sense of the data from user testing specialists who focus on that element
We have a very detailed filter system for you to sort the mentors.  Filters like areas of expertise, tools, language, price and industry.
Members can also post a help request and have mentors apply to help if they feel they are a good fit.
Then the third option is to just ask us!  Give it a try right now and ask us on live chat 🙂
Three choices:
Mentors and mentees are able to set their communication tools in their profile settings.
It is a good idea to connect with the other person once the session is accepted and the details are given. This ensures that the correct details were given and when it is time to start, you can start on time.
Here are some tips on how to get the maximum bang for your time on growth mentor calls.
Come into this with realistic expectations. They're mentors, not magicians.
Ask your mentor if they'd be cool with you recording your screen with Loom
Give contextual information to help paint the picture of your current situation.
Growth mentors will be asking you lots of questions, answer them as honest as possible.
Don't be afraid to push the boundaries of question asking. Be inquisitive. Stories are gold.
Don't feel pressure, just relax. There's no right/wrong way to do this. Avoid binary thinking.
Try to form mental patterns, especially if you speak with multiple mentors. Pay attention to metadata.
Embrace alternative views. Ask the mentors to play devil's advocate and challenge your assumptions.
Be friendly and authentic. If you're likable, the mentors will be your biggest supporters (even after the call is over).
Yup!  Many of the mentors offer monthly coaching packages for members who want to really dive deep into a specific area.
Each mentor creates their own package so what they offer and the price vary from mentor to mentor.  You can find their coaching info at the top of their profile.
Meet us on the inside
If you think you need help, you do
Talk with like-minded experts. Get fresh growth ideas. See the blind spots in your decision-making. And grow like crazy.
What's included with Membership?
Direct access to schedule 1:1 calls
Ability to post help requests
Opt in for 1:1 monthly coaching packages
Weekly check-ins with our Accountability Coach
Unlimited calls with mentors listed as FREE
Membership to private Slack Community
Ongoing support from admin with mentor suggestions