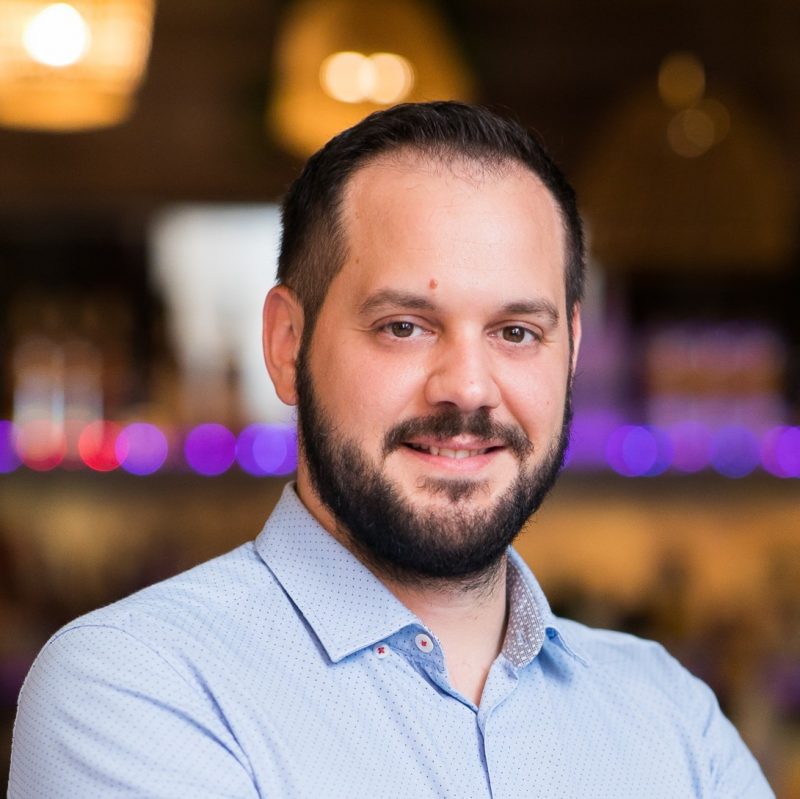 Some of the mentors even shared some frameworks and guides that made my life easier!
Sakis Triantafyllakis
Before you learned about GrowthMentor, how did you deal with the challenges you faced?
A lot of reading (growthhackers.com, blogs, books, Josh Fechter FB Group, etc) and cold outreach on linked-in with role models.
Tell us about what you are currently working on.
I am leading growth and strategic initiatives for a fast growing tech company in the music space.
We are working on building products that will help creators and rights owner to be compensated fairly, fast and in a transparent way.
What ultimately compelled you to sign up for GrowthMentor?
Transparent pricing
Lots of features (amazing mentors, lots of topics, webinars, etc)
Personalised customer support and
Slack community
What's your favorite thing about GrowthMentor?
I really enjoy the community, the talent within the community and the mentality (open and sharing)!
Is there a specific session/mentor that stands out in your mind as super helpful?
So many to talk about, but I would like to mention Daphne Tideman as she was the first session I had. She was super helpful with how to approach customer interviews, shared her own framework & questionnaire. She also suggested a great book to read.
Based on things you've discussed in calls, do you have any results to tell us about?
The sessions were always helpful and a great way to share your concerns and challenges with like-minded people.
I am fortunate to have received some great insights and actionable take-aways for me to try out.
Some of the mentors even shared some frameworks and guides that made my life easier!
How has GrowthMentor helped you?
It's always nice to see that you are not alone and that other people are facing similar challenges. I think that I have evolved as a professional thanks to GrowthMentor!
What three adjectives would you use to describe GrowthMentor?
Cool, Open-minded, Super-talented
Join the community
Enjoy the peace of mind that advice is always only one Zoom call away.