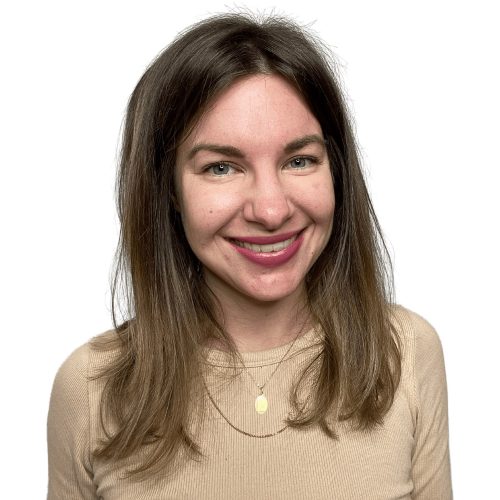 GrowthMentor has helped me feel more confident in my skills and my decisions.
Lena Sesardic
Before you learned about GrowthMentor, how did you deal with the challenges you faced?
1:1 coffee chats, talk with long-standing mentors I trust, read blog articles, watch YouTube videos.
Tell us about what you are currently working on.
I'm a product manager turned marketer and a LinkedIn & TikTok creator.
I'm currently growing a new TikTok account in the LinkedIn niche in hopes of monetizing it soon!
What ultimately compelled you to sign up for GrowthMentor?
I was on my entrepreneurial journey and had just partnered up with 2 co-founders on a new product idea. I was signing on for equity so wanted to enrich the resources I could bring to the table. And I was fighting crazy imposter syndrome and self-doubt.
What's your favorite thing about GrowthMentor?
The community is so extremely friendly, each mentor brings a unique blend of expertise, and the platform is ridiculously easy to use.
Is there a specific session/mentor that stands out in your mind as super helpful?
My first ever session with Farzad, hands down. I was struggling with self-doubt in a new co-founder partnership. Farzad helped me recognize my own expertise and feel more confident about my abilities.
Based on things you've discussed in calls, do you have any results to tell us about?
My call with Necca about copywriting was particularly successful. With her guidance, I was able to rewrite the copy on a new app I was designing in a consistent and UX-friendly way. I still use the principles and tips she taught me when copywriting.
How has GrowthMentor helped you?
GrowthMentor has helped me feel more confident in my skills and my decisions.
Knowing I can always book a call to help me clarify what I'm doing is the best feeling in the world.
GM mentors don't just tell you what to do — they help you figure it out together.
Leaving you a feeling like you can solve further problems on your own, too.
What three adjectives would you use to describe GrowthMentor?
Supportive, Warm, Exciting
Join the community
Enjoy the peace of mind that advice is always only one Zoom call away.