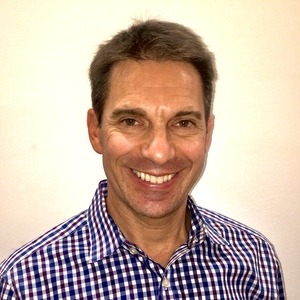 "My discussions have really helped clarify our go-to-market strategy."
Steve Birnhak
Serial entrepreneur working on a pre-launch healthcare startup
What is Ready Set Recover?
Ready Set Recover is a site that will help people prepare for and recover from surgery with less stress so they can get better faster.
Before finding GrowthMentor, where did you turn for advice?
I did a lot of Google searches to learn about different topics regarding online marketing.
What compelled you to sign up to this particular platform?
There were a lot of knowledgeable people on the platform who were willing to commit their time to share their knowledge.
What's your favorite thing about GrowthMentor?
Everyone I've spoken to has provided useful insights and there's no shortage of people with expertise on the platform that I can talk to.
It's been a great resource and a nice community to belong to.
Any all-star mentor that you would like to recognize?
Cody Lee took the time to really dissect our site and went above and beyond by taking the liberty of writing some useful copy.
What has been the biggest take-away for you?
My discussions have really helped clarify our go-to-market strategy.
GM in 3 words…
Insightful, friendly, valuable
Meet us on the inside
If you think you need help, you do
Talk with like-minded experts. Get fresh growth ideas. See the blind spots in your decision-making. And grow like crazy.
What's included with Membership?
Direct access to schedule 1:1 calls
Ability to post help requests
Opt in for 1:1 monthly coaching packages
Weekly check-ins with our Accountability Coach
Unlimited calls with mentors listed as FREE
Membership to private Slack Community
Ongoing support from admin with mentor suggestions