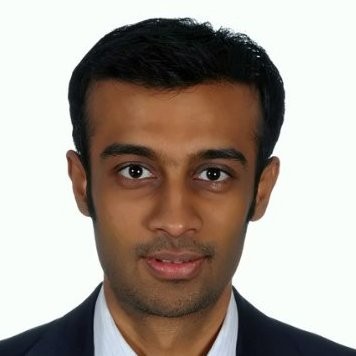 My favorite thing about GrowthMentor is having access to high-quality mentors to bounce ideas.
Ram Chaitanya
Before you learned about GrowthMentor, how did you deal with the challenges you faced?
Before I learned about GrowthMentor, I would usually try to deal with the challenges by Googling or asking some friends for advice. Dealing with challenges this way didn't work well because most of my friends didn't have experience with the specific challenges I was facing. I would also depend on different forums and slack groups for advice.
Tell us about what you are currently working on.
I am the founder of Ecowiser, a web platform and chrome extension that recommends a plethora of reliable and affordable sustainable products. We recently launched our chrome extension and currently getting feedback from users and iterating on the product.
What ultimately compelled you to sign up for GrowthMentor?
There are a lot of online courses and programs to choose from these days, but hard to get concrete advice for your specific problems. That's why I decided to try GrowthMentor.
GrowthMentor is perfect for entrepreneurs who want to take their businesses to the next level. I was initially drawn to GrowthMentor because it helps me get personalized advice for my challenges.
What's your favorite thing about GrowthMentor?
My favorite thing about GrowthMentor is the ability to connect with amazing mentors.
In addition to this, lots of very useful resources and training to help me understand a topic in greater detail.
Is there a specific session/mentor that stands out in your mind as super helpful?
My session with Ksenia Koster was one of the best sessions I've had on GrowthMentor. Ksenia is amazing! She was very enthusiastic to help out and gave good advice on how to acquire customers and retain users.
Overall, I would say most of the mentors on the platform are amazing and very eager to help you out.
Based on things you've discussed in calls, do you have any results to tell us about?
It's a big list of things I've learned and gotten better at due to my mentoring calls:
GrowthMentor has helped me develop and validate my marketing plan
Understood how to build a community
Improved my copywriting skills
Understood how to effectively use paid ads
How to effectively communicate my brand
Measuring product analytics
The list could go on…
What three adjectives would you use to describe GrowthMentor?
resourceful, amazing, growth
Join the community
Enjoy the peace of mind that advice is always only one Zoom call away.