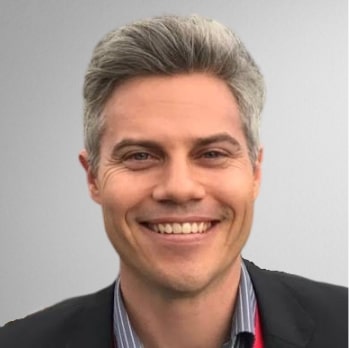 The immense positivity you get from mentors and their willingness to really help you succeed.
Luke Latimer
Before you learned about GrowthMentor, how did you deal with the challenges you faced?
I did a few online courses to try and upskill, as well as reading a ton of online articles and a few leading books. Mostly I just fumbled my way poorly through every crisis!
Tell us about what you are currently working on.
I am bootstrapping a SaaS platform to improve workplace & community experience
I am also building our consumer + API platform to deliver empathy at scale. As CEO I'm focused on product, sales and marketing while still trying to kick my software engineering habit.
What ultimately compelled you to sign up for GrowthMentor?
There was a lack of reliable, available expertise to help me through my specific problems.
With no marketing capacity in-house, I saw a lot of opportunity to get guidance on how my bootstrapping efforts might actually work.
What's your favorite thing about GrowthMentor?
The immense positivity you get from mentors and their willingness to really help you succeed.
Add the vast array of collective experience you can tap into and it's a huge boost to your company, which you often really need as a start-up.
Is there a specific session/mentor that stands out in your mind as super helpful?
While you probably will exclude this, Foti really was a great first mentor to onboard me onto the platform :).
My sessions have all be great but three that have stood out would be:
Carsten, who was so insightful and a great 'active listener' to help me with idea validation,
Eric Goeres, who I'm so grateful for his time (considering his immense experience) and targeted questioning and
finally Nicole Chin, who cut straight to the chase around my pricing challenges and gave me a ton of actionable feedback.
Based on things you've discussed in calls, do you have any results to tell us about?
After my most recent sessions, the most exciting thing I've realised is that there is a clear opportunity to grow our product into something made for marketers!
The ability to pitch your ideas to absolute experts in growth marketing and get honest feedback has been such a powerful too,l and without GM I'd be still focused on different industries and have a less defined path forward.
How has GrowthMentor helped you?
For one, I can speak marketing now! Not fluently, but coming from a software engineering background, the ability to immerse yourself into the world of growth marketing in such a supportive environment has been a game changer.
The diversity of thoughts and opinions really gives you an opportunity to level-up so much faster than you could in any other setting.
What three adjectives would you use to describe GrowthMentor?
Inclusive, Immersive, Game-changing
Join the community
Enjoy the peace of mind that advice is always only one Zoom call away.