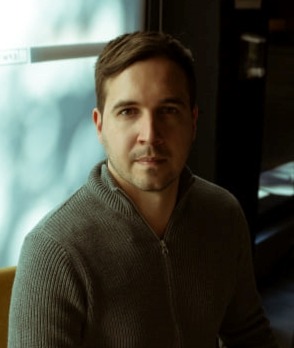 I feel like things have accelerated a lot since I started working with GrowthMentors.
Joshua Blount
Solo Founder at Techeters
Before you learned about GrowthMentor, how did you deal with the challenges you faced?
I never take the internet and search engines for granted. I constantly remind myself that I lived in a time when I would have to physically drive to a library to get answers and I really appreciate the fact that knowledge is now on-demand. There are tons of resources available online, and I spend a lot of time going through free courses, listening to audiobooks and podcasts, and reading articles. If I have specific issues, there is usually a solution that a simple Google search can solve.
Tell us about what you are currently working on.
Techeters is a technology marketing and business development firm that works with tech startups in the US. As the founder and Chief Visionary Officer, it is my job to ensure that the company is moving in the right direction, which is towards improving our processes and providing as much value to as many companies as possible. We are still in our own early growth stage, and my day-to-day involves completing tasks within every role that we still need to hire for.
What ultimately compelled you to sign up for GrowthMentor?
It takes a long time to become an expert in any field, and I realized that in order to become better at what I was already doing, I needed to surround myself with like-minded individuals. I spent too long trying to learn everything on my own, and while I still do this, it is better to discuss and test methods with others.
I think this rule of needing 10,000 hours (or 5 years) of experience to be an expert is somewhat misleading. I don't think it is really possible for a majority of people to become actual experts, as this is reserved for the very few. The only way to be in the top 0.01% of any field is to obsess over what you are trying to do and surround yourself with others that are also obsessing over being the best at it.
I hope one day to have a massive firm that revenues at least $1 billion USD lifetime, and I won't be able to get there without being around other marketing and business obsessed minds.
What's your favorite thing about GrowthMentor?
The community here is great. It is really helpful to have access to experts and set up calls, but the Slack channel and mastermind groups are more impactful for my specific needs. As a startup founder and the only C-level employee in my company, I often feel that I am alone in building my business. Having the GrowthMentors Slack channel helps me feel like I am in a normal company setup with support, which helps a lot.
Is there a specific session/mentor that stands out in your mind as super helpful?
They have all been extremely helpful. It is hard to say specifically which one stands out above the others, as they all have a variety of backgrounds and value to provide. I have also been using Growth Mentor for a variety of needs, so it is comparing apples to oranges.
The most important sessions are when mentors provide follow-up materials or courses. While there is a lot of knowledge gained from scheduled sessions, getting 20-30 hours worth of follow-up materials helps solve problems in a much more impactful way.
Based on things you've discussed in calls, do you have any results to tell us about?
One thing we have been preparing for is fundraising.
We understand how to develop pitch decks and investor-focused marketing strategies really well, but we have not previously tried to get in front of investors ourselves.
Through a variety of calls, we now have a wide range of methods to reach out to potential investors. This will help us provide value to our clients as well as for ourselves.
I feel confident that within the next 6 months we will have a highly professional system setup that can be repeatable for outreach. The pieces are all there, we just have to continue to use them and maximize every aspect of this new method.
How has GrowthMentor helped you?
Speaking with other experts has helped me stay very excited about my business. One thing that I had done regularly in the past and had stopped doing was listening to audiobooks heavily. I'm not sure why I stopped, but once I started using GrowthMentors I went back to listening to audiobooks as much as possible.
I feel like things have accelerated a lot since I started working with GrowthMentors.
What three adjectives would you use to describe GrowthMentor?
Helpful, informative, positive
Join the community
Enjoy the peace of mind that advice is always only one Zoom call away.