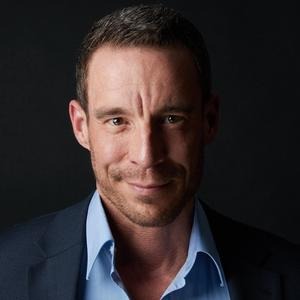 Erik Bullen
Member / Investor at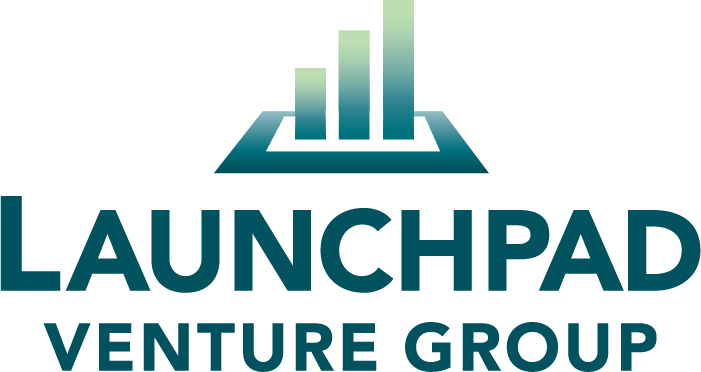 Fundamentally, fundraising is selling, and there is an art and science to investor development just as there is to customer development. I've been on both sides of the table - raising and investing - and specialize in helping early-stage startups with their pitch, storytelling, and fundraising strategies with proven techniques from years of experience to more effectively convince investors to fund your business. Best way to get started? Book a pitch review for real-time feedback and coaching.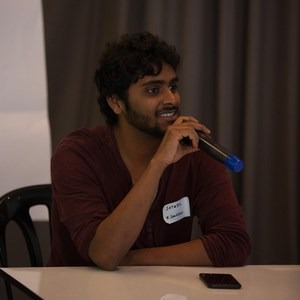 Satwik Govindarajula
EIR / Growth Mentor at

Fundraising can be an incredibly tedious task while you're already busy scaling your startup. Having run multiple accelerators aimed towards Investment Readiness, I can leverage on my insights from various ecosystems to help you on your fundraising strategy, and lay out action steps for getting towards investment preparedness.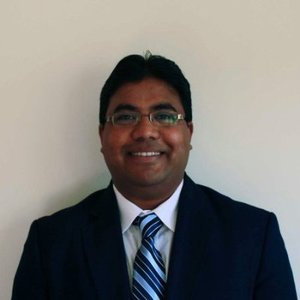 I have pitched and fundraised at my own startups to the tune of 650K in seed and angel rounds. For the past 3 years I have created pitch deck, pitched in competitions, pitched for VC, Angels and Family Offices for at least 8 of my startups I work with. We have raised on last count between 1.3 Million across these companies. - Getting the right Pitch - Finding the right set of investors - Competing at large conferences and pitch competitions - Finally closing the round, term sheets and cap tables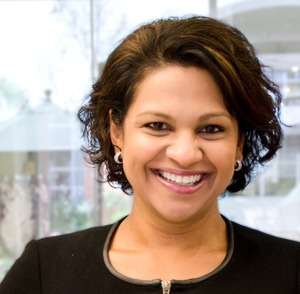 Vidya Dinamani
Founder & Partner at ProductRebels.com
I'm an advisor and investor. I run an accelerator through a company I co-founded, Ad Astra Ventures. We focus our funding at the early/seed stage, but help our portfolio companies go on to series A. I can help you understand how and where to focus your funding efforts.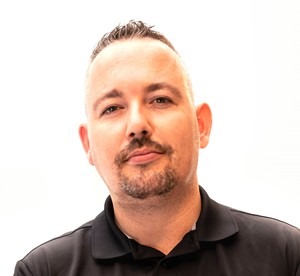 Lukas Hertig
SVP Business Development & Strategic Alliances at Plesk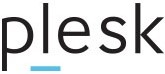 I have a strong network of contacts to introduce you to both, other advisors as well as investors. Also happy to review pitch decks and give feedback based on my experience with both, the corporate as well as the startup world.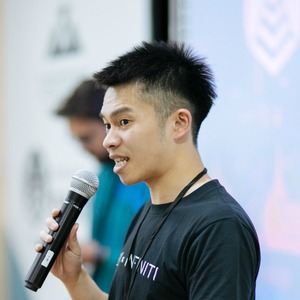 Felix Wong
Head of Growth, APAC at AngelHub

Currently investing Seed - Series A startups in APAC and Europe. Happy to assist your fundraising deck, cap table, term sheet, and investment metrics. Previously worked for the largest Seed investor (over 2,200 portfolio companies)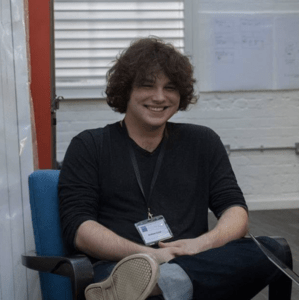 Matthew Eisner
Analytics - Research and Development at

I've performed due diligence for venture capital and private equity deals since I was 14 years old. I currently run a seed investment fund where we invest in primarily B2B, SaaS, MarTech, MedTech, and FinTech startups. I also previously ran all applications for Startupbootcamp worldwide, and serve on the decision committee for an angel syndicate.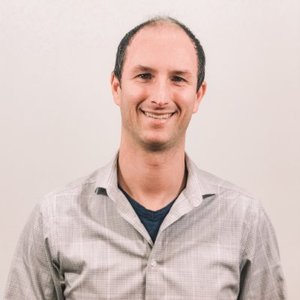 As a founder I've raised over $2.5M for startups across B2C and B2B. As an advisor I've helped companies raise another few million. I spent some time managing one of the most prominent Accelerator's in the USA (LAUNCH) and as a result vetted and did diligence on dozens of companies. I understand what investors are looking for, how to build a strong and compelling deck, and how to get your company in front of investors. I'm also a small investor myself.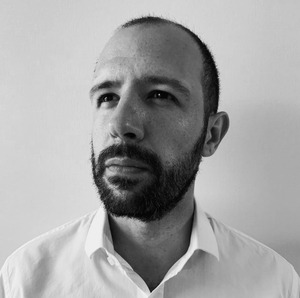 Frank M. Saviane
International Growth & VC Fundraising Consultant
Building growth engines for digital and high-tech startups (with defensible, repeatable, sustainable and validated metrics) for companies to raise Bridge or Series A-B rounds. Have 5K+ investors in our database (Europe, Asia, LatAm) to reach out directly or with 2nd rank introductions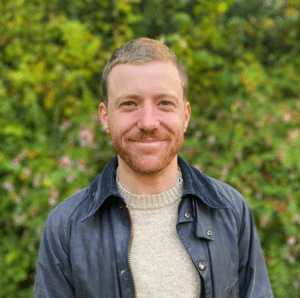 Harri Thomas
Head of Research and Strategy at Picnic.ventures
I've had experience raising four rounds of Venture Capital; three as a Co-Founder and one as Head of Research & Strategy. I'd be happy to share my funding philosophy, why we decided to fundraise after years bootstrapping, and things to look out for as you begin the journey to accelerate your companies growth.
Connecting with startup funding experts

Step 1.
Browse mentors
Browse through our list of +200 mentors using the filters. Make sure to read their profiles and reviews in depth, and make your choice.

Step 2.
Send session request
Found the perfect startup funding mentor for you? Awesome, time to request a call. Tell them a bit about your situation, choose a time, and get it set on your calendar.

Step 3.
Get on 1:1 call
Time for the call, yay! Make sure you show up on time and prepared to make the most out of it. Pro tip: Ask your mentor if it's ok to record the screen so you can take notes later.
Why talk to a startup funding expert?
If you can build and grow your startup without external funding, then kudos! Keep up the great work!
But for many startups, the reality is that growth isn't possible without first raising a round of external funding.
Maybe your startup is super CAPEX intensive?
Maybe you've just validated your MVP and taking the next step will require hiring a team of expensive backend developers?
Maybe you've just hit product-market fit and are ready to invest heavily in growth marketing since you really don't want to lose your first-mover advantage
Or maybe you're growing so ridiculously fast that you need the extra money to scale your hosting bill?
Whatever the reason, sometimes you need that cold hard cash to survive (and thrive).
When there's equity and big money on the line, just remember to tread with caution.
Talk things through with experts that have years of experience dealing with startup funding issues first hand.
Common Use Cases
view all use cases
Frequently asked questions
Have a question you don't see here? Ask us on live chat!
There's no faster way to ruin friendships than feuding over startup equity.
Being slopping with equity splits is usually the first major mistake most startup founders make. Equity nightmares can be avoided by using equity split calculators and frameworks.
Talk through co-founder equity split scenarios with growth mentors that have years of experience with term sheets.
Getting feedback on how you're structuring the talking points of your pitch is incredibly valuable, especially if you've never pitched to investors before.
Get feedback on your pitch, including structure, content, design, storytelling, and messaging to investors
Even experienced startuppers can benefit by rehearsing their pitch to battle-hardened startup funding mentors.
Many of the mentors on the platform are active investors and can tell you exactly what they like hearing when they are being pitched.
Got an offer on paper?
Congratulations!
It's an amazing feeling, but don't let the euphoria of the moment cloud your judgment.
Talk through the details of your funding vehicle (e.g. convertible notes / SAFEs etc.) with an unbiased VC and get the 3rd party feedback you need to confidently put your signature on the dotted line.
We have a very detailed filter system for you to sort the mentors.  Filters like areas of expertise, tools, language, price and industry.
Members can also post a help request and have mentors apply to help if they feel they are a good fit.
Then the third option is to just ask us!  Give it a try right now and ask us on live chat 🙂
Three choices:
Mentors and mentees are able to set their communication tools in their profile settings.
It is a good idea to connect with the other person once the session is accepted and the details are given. This ensures that the correct details were given and when it is time to start, you can start on time.
Here are some tips on how to get the maximum bang for your time on growth mentor calls.
Come into this with realistic expectations. They're mentors, not magicians.
Ask your mentor if they'd be cool with you recording your screen with Loom
Give contextual information to help paint the picture of your current situation.
Growth mentors will be asking you lots of questions, answer them as honest as possible.
Don't be afraid to push the boundaries of question asking. Be inquisitive. Stories are gold.
Don't feel pressure, just relax. There's no right/wrong way to do this. Avoid binary thinking.
Try to form mental patterns, especially if you speak with multiple mentors. Pay attention to metadata.
Embrace alternative views. Ask the mentors to play devil's advocate and challenge your assumptions.
Be friendly and authentic. If you're likable, the mentors will be your biggest supporters (even after the call is over).
Yup!  Many of the mentors offer monthly coaching packages for members who want to really dive deep into a specific area.
Each mentor creates their own package so what they offer and the price vary from mentor to mentor.  You can find their coaching info at the top of their profile.
Meet us on the inside
If you think you need help, you do
Talk with like-minded experts. Get fresh growth ideas. See the blind spots in your decision-making. And grow like crazy.
What's included with Membership?
Direct access to schedule 1:1 calls
Ability to post help requests
Opt in for 1:1 monthly coaching packages
Weekly check-ins with our Accountability Coach
Unlimited calls with mentors listed as FREE
Membership to private Slack Community
Ongoing support from admin with mentor suggestions