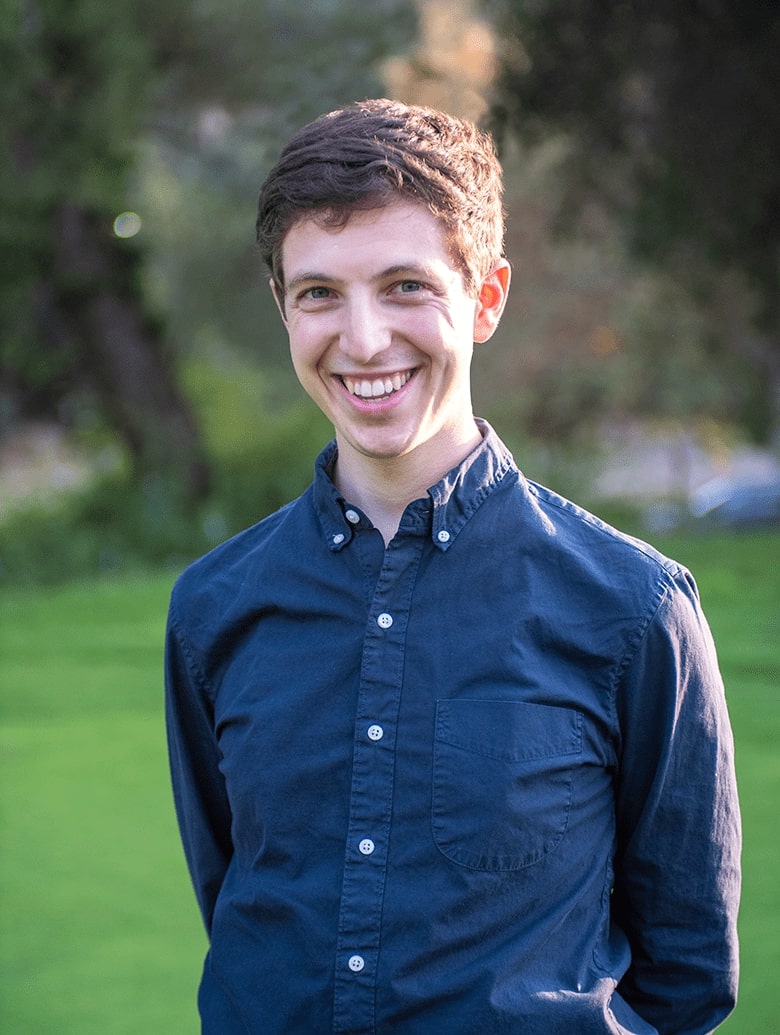 "I'm currently overseeing 10+ marketing tatics for an ecomm statup. Whenever it's time to launch a new initiative on a channel, or something isn't going right, I find a mentor to audit my plan or retroactively review it with me."
Hal Zeitlin
Owner of Candid Leap - digital strategy and consulting
What are you working on now?
My current project (ecomm statup) requires me to oversee about 20 people across all our channels of advetising. The product is a clinically tested cognitive nutraceutical. But it's more than just a physical product, because we have custom software that delivers a well-respected cognitive test before & 30 days after. You see for yourself if it works, and if none of your scores raise, you get your money back.
Before you learned about GrowthMentor, where were you getting advice from?
I've paid for a handful of premium marketing communities. On occasion, I'd take my profit and hire an expert to gain an edge to make sure I deliver for my clients. For example, early in my Facebook Ads experience, I paid $150/month on Jon Loomer's Power Hitter's Club course/community. It was nice binge watching his trainings, but Joanna and Johanes provided a different type of suppot when it came to actually real life help. Jon Loomer is incredible, but as far as value to dollar ratio, GrowthMentor is way better for me.
And listening to podcasts and reading content is entirely different than the solution GrowthMentor provides. Talking with someone who has been marketing for years cannot be matched. Of course, for technical problems, Facebook groups have and do save the day!
What ultimately compelled you to sign up for GrowthMentor?
I am a big fan of growandconvet.com and they featured GrowthMentor in an article. When I took on this recent role where the stakes were higher than ever, it was a no brainer to pay a small amount of money for tons of professional development.
I tell my startup/marketing friends to join, and they are wrong to not use GrowthMentor as a resource.  It's true.
What's your favorite thing about GrowthMentor?
Since I run an omnichannel strategy, whenever I need to launch a new initiative on a channel, I just find a mentor to audit my plan or retroactively review it with me.
It saves me such mental strain to talk it out loud with an intelligent marketer! I already work enough hours, and GrowthMentor has given me confidence in my plans and also allowed me to explore new opportunities.
Any specific mentors that stand out in your mind as super helpful?
I've had so many positive experiences, let me share a handful.
If you are looking for a UX wizard with heat of gold I'd go to Markus Hofmann. He has helped me A LOT.
Copywriters! Go follow Eden Bidani on LinkedIn today for wisdom, she RULES! Ben Hayes also deserves great credit.
Nicolas Moulin is an example of the full stack digital ecomm marketer I want to become.
Joanna Delaney and Johannes Radig are two other Facebook heroes, extremely willing to be of support with guidance and coaching.  They also helped with messaging, target audiences & hooks.
But let's be real Mike Rozelle helped me structurally with overseeing many contractors. He was very giving and kind.
Okay one more, Sergi was super corporate legit in a way that I never saw before.
Based on things you've discussed in calls, do you have any results to tell us about?
Some of my greatest results I can't have published on the internet! But fundamentally the product's user experience is way better, we have saved money on ad spend, problems became more apparent to fight to resolve, and I have confidence to take on certain challenges I previously was hesitant to!
It also relieves stress since every mentor gets the struggle!
GrowthMentor in a nutshell?
Qualified, extreme value, gracious
Join the community
Enjoy the peace of mind that advice is always only one Zoom call away.