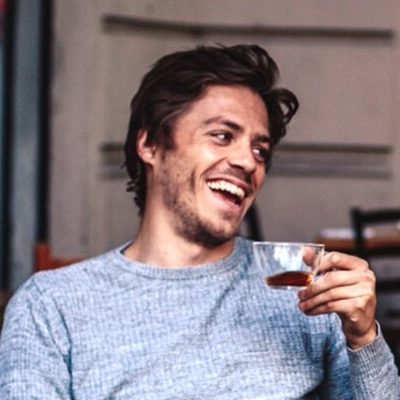 Currently setting up the entire E-Commerce end of our company due to Covid
David Kellerman
Award-winning social entrepreneur revolutionizing the tea sector
Tell us about 'Frank about tea' what you are currently working on
Frank about tea is changing the tea game. Real tea that you can't find on the supermarket shelves. By sourcing and producing straight at origin, we add 600% more value in the producing country vs traditional tea chains
I'm currently setting up the entire e-commerce end of our company due to corona.
Before this platform, where did you turn to for advice?
Friends, online blogs and courses.  One of those friends actually told me about GM and convinced me to sign up!
What's your favorite thing about GrowthMentor?
The fact that for every step I can be helped and it transforms me in my knowledge, instead of getting stuck and unable to find the answer, and then simply abandoning it.
Any mentors stick out in your mind as being top notch?
Oeh ja fo sure, Nicholas Moulin and Barbara Stewart, because both will go simply above and beyond to help you out. Nicholas will give you pre-and post-notes, will share insights even outside of the call and Barbara will literally jump on a call with you any moment of the day. They feel more like 'colleagues' rather than external mentors.
Based on things you've discussed in calls, do you have any results to tell us about?
Well, I've learned to use Facebook Ad manager, which for some is something basic, but that's the last thing in my marketing stack where I felt insecure.
Barbara helped me heaps with really applying customer validation!
How has GrowthMentor helped you?
GrowthMentor makes it fun to get stuck. Because when I am, I know there is someone to help me out getting unstuck. And the added bonus is: then I've learned something and acquired a new skill. After which I become so knowledgeable that I'll be a growth mentor myself.
3 words to describe GM…
Educational, helpful, just love it
Join the community
Enjoy the peace of mind that advice is always only one Zoom call away.