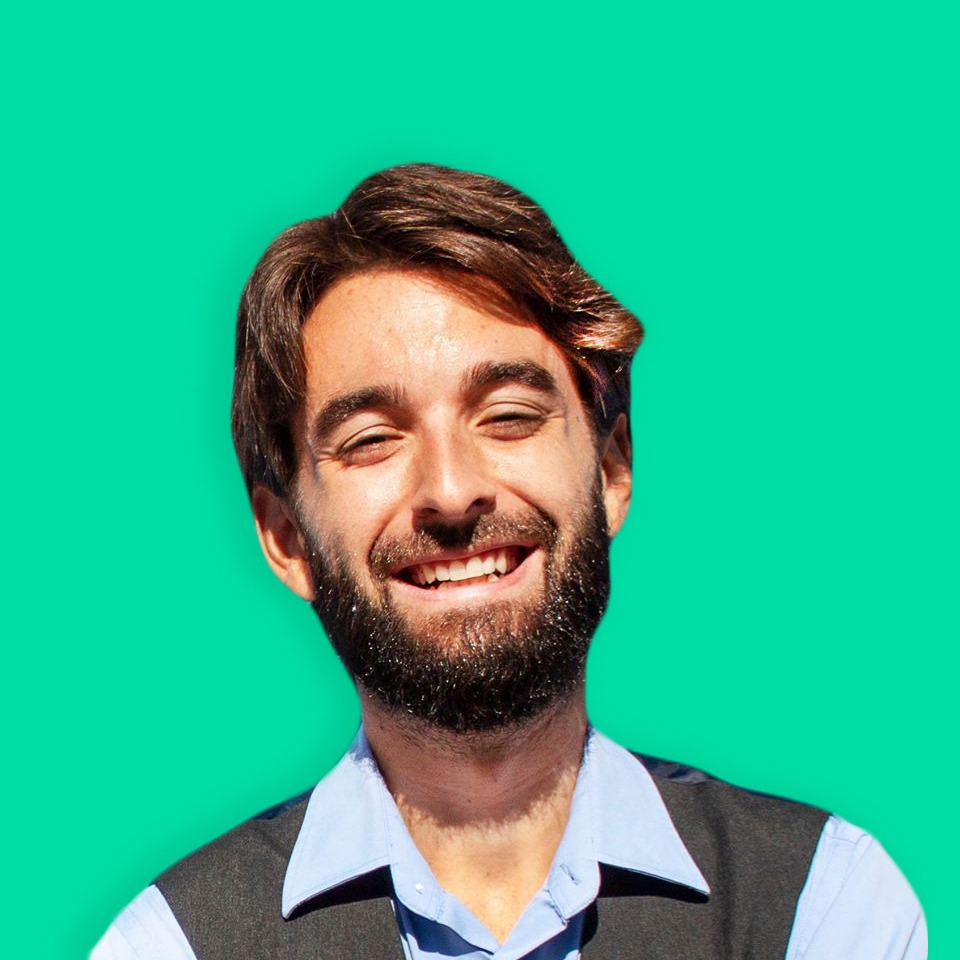 I enjoy having pretty much instant access to a pool of worldwide, expert mentors who are keen to share their expertise and help others.
Carlos Terol
Before you learned about GrowthMentor, how did you deal with the challenges you faced?
Before I came across GrowthMentor, I would just try to find answers in blogs generally.
I also signed up for a few courses (those with long and catchy funnels where you are forced into buying them).
As it turned out, the courses were pretty general and didn't really solve specific questions to my challenges.
Tell us about what you are currently working on.
I am bootstrapping a sustainable e-com brand with a co-founder and I am in charge of all the marketing and sales.
I run two small businesses with a clear focus on sustainability, as I am passionate about creating value whilst saving our planet.
Bagmaya is a sustainable an ethical fashion accessories e-com brand through which we help empowering people in Nepal, creating handmade hemp bags.
Terol Engineering is a world-class civil engineering consultancy that aims to use innovation and technology to make civil engineering more sustainable whilst solving infrastructure problems.
Our core mentality is to challenge the status quo and do things differently and better.
What ultimately compelled you to sign up for GrowthMentor?
A good friend of mine was working as Marketing Lead for a small start-up. I sometimes asked him for advice about Facebook Ads and other marketing topics.
He told me that his start-up had just got him a membership with GrowthMentor.
After a couple of calls with mentors, he started telling me about the amazing value he was getting from it. And he recommended me to sign up.
So I decided to give it a go and test it myself!
What's your favorite thing about GrowthMentor?
I enjoy having pretty much instant access to a pool of worldwide, expert mentors who are keen to share their expertise and help others.
I must admit I also like the fact that many mentors are free. As a founder of 2 bootstrapped companies, budget is always a challenge. So having the chance to speak to so many great mentors for free (only paying the GM subscription) is definitely a plus.
I've also enjoyed creating connections with the mentors after the calls, for example through LinkedIn.
Is there a specific session/mentor that stands out in your mind as super helpful?
One of the sessions that I enjoyed the most was one about bootstrapping and general strategy with Itay Forer.
His insights were totally eye-opening.
We were pretty stuck with our strategy in Bagmaya and he gave me very useful advice as to where to focus our efforts and energy in the following months.
We have since seen a clear improvement in the business and for that I am super grateful to Itay!
Based on things you've discussed in calls, do you have any results to tell us about?
Thanks to the advice received by mentors in GrowthMentor, we have seen how our costs in Bagmaya have gone down drastically.
Also we have used templates shared by one of the mentors in regards to vesting schedules to bring in a new co-founder. Super useful stuff!!
How has GrowthMentor helped you?
I have definitely grown a lot thanks to GrowthMentor.
The advice I have received has made me become a better founder, changing my mindset to be more oriented to the goals of the companies.
I have also grown in different areas, like marketing, pricing, bootstrapping, etc.
It would have taken me a long time to learn those things by myself with a lot of trial and error.
So it's great to learn directly from the people that have already been in that situation!
What three adjectives would you use to describe GrowthMentor?
Valuable, Innovative, Helpful
Join the community
Enjoy the peace of mind that advice is always only one Zoom call away.