Vlad Calus is the co-founder @ Planable, the command center of social media collaboration for marketing teams, digital agencies and freelancers to collaborate with their teammates & clients on content calendar in the most visual way. This is his growth story.
---
Tell us a bit about yourself
Yeah, would love to. I'm Vlad, co-founder @ Planable.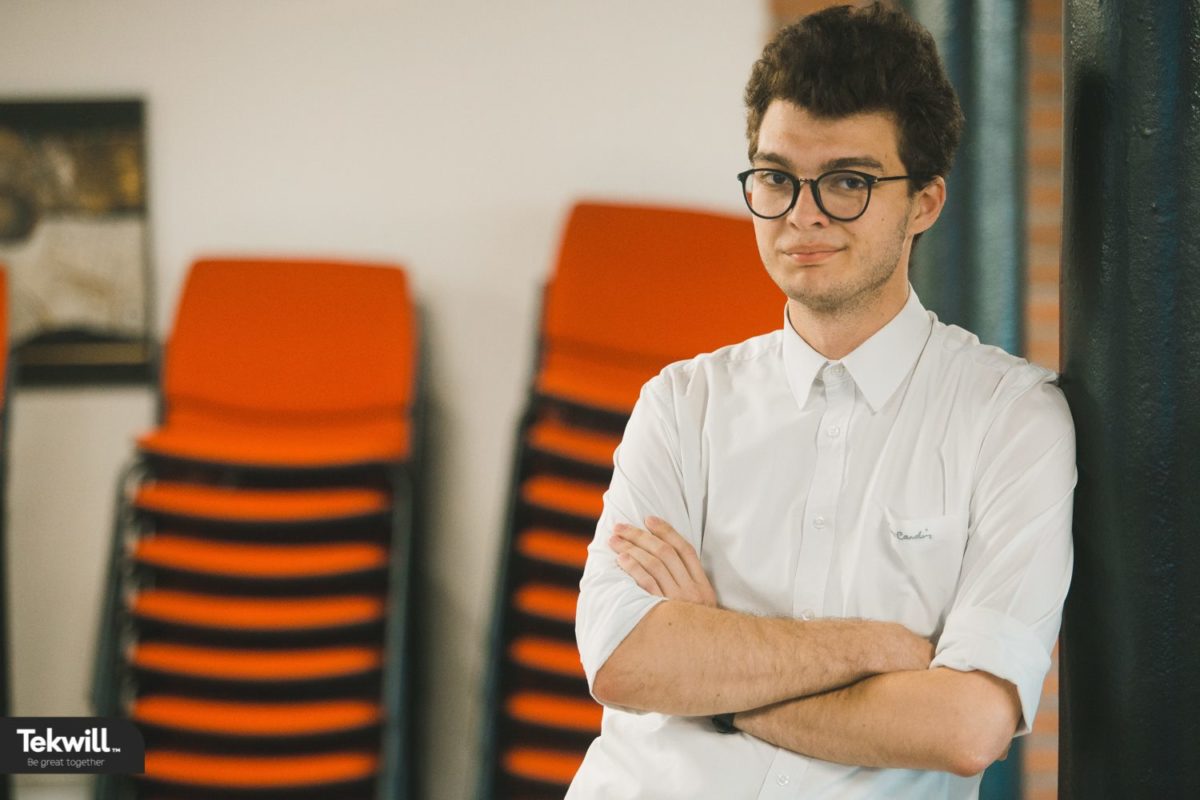 It's the next generation content collaboration platform for marketing teams. I started this company at the age of 19 with two of my friends when I dropped out of college. Then I moved to another country and started Planable. Also, in February this year, I became a Forbes 30 Under 30 Honoree and Self-Published Author with "Marketing Teams of the Future."
Give us a brief description of your business
Planable is social media content collaboration platform for agencies, freelancers, and marketing team. We bring team members and social content on the same page for better, faster brand storytelling.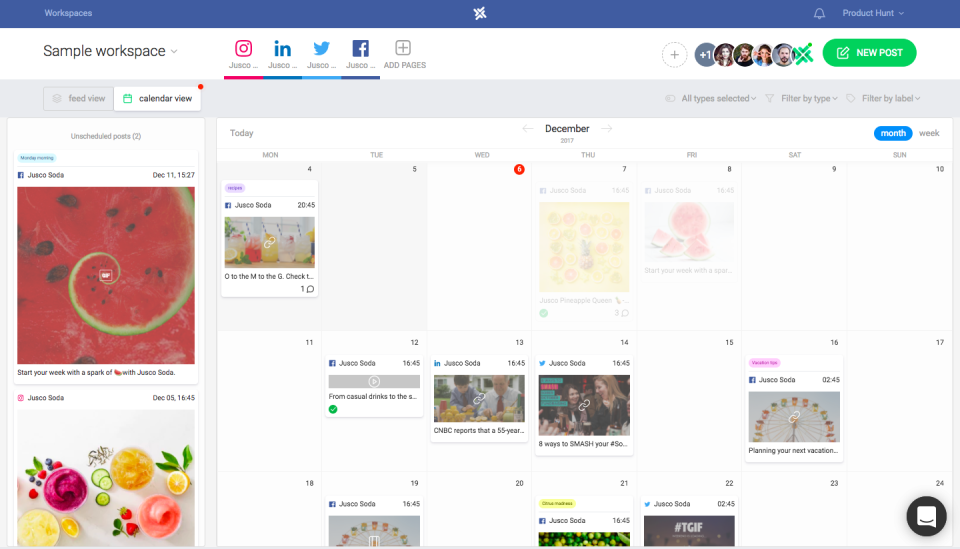 With Planable, you can create social media posts, preview exactly how it looks like, exchange feedback, get approval, and schedule posts directly to social media.
It's content planning on steroids. What sets Planable apart from all the other social media management platform is being the most visual tool to preview the content before publishing any. When everyone can see the same thing, and when everyone is on the same page, no misunderstandings can happen.
Before starting Planable, I co-founded Academy of Manliness, 6-week program for boys between 16 and 18 y.o. The purpose was to help participants become gentlemen, learn about dignified manners, ethics, and ethical behavior through training and workshops.
A couple of months later, half of them were reading world-class literature, wearing business casual in school and started social projects in their communities.
It's was an incredible journey to learn the basics of project management, brand management, marketing, design, social media that I have put in practice on a much bigger scale in Planable.
Volunteering was one of the best things I've ever done as a pupil and student. It helped me understand my community better, make new friends, learn new skills, and discover my passion for marketing.
High point of this journey and low point?
Great question. When it comes to high points, there are many of them, such as
starting this company and getting shit done
getting our first customer, after one and a half year of building it
becoming Forbes 30 Under 30 nominee
our trip to Silicon Valley to raise funding for our company (unsuccessfully, since we were starting and had little to no experience)
growing our team from 3 to 12 people in just one year
our first company retreat last year (we're a distributed team in two offices)
being featured on AppSumo, it helped us a lot with initial traction and scaling
met my SO when I was at my lowest point
However, the hardest choices require the most powerful will, and there are many low points we went through, such as
being said "NO" again, and again, and again
lack of belief in our product from potential users and investors
struggled with depression
10000s of outreaches with just a few replies
being said "NO" every single day
lack of support from my parents due to dropping out of college
… the list can go on and on
It helped me become the man I am now. Building a company is incredibly complicated, and not everyone could do that. It requires solid willpower, passion, and to honestly believe in your vision.
What challenges have you faced in the startup/growth scene?
Excellent question. There were many challenges we faced in the very first days. When we just started Planable, we were performing customer development to understand better if that's the right direction we're taking. We were reaching out to 100s of people on Facebook Groups, LinkedIn, Slack communities, and many more. However, only a few people reached back with a positive response.
When you're just getting started, these negative replies hurt. However, it's essential to understand that it's part of the journey and the process.
As a marketer, I started building mental funnels all the time. If I want to get feedback from 100 people, then I should reach out to 1000, and hopefully, 50 will reply with useful information. It's a useful mental habit that I always come back. Afterward, I start iterating on the message, outreach, feedback to make it better and start the process one more time.
Second, from a technical standpoint, we were very inexperienced, and it was our first company. It took us more than a year to build a product worth the attention of many users and customers. It was a very long time until the product was "complete" and robust. However, today, Planable is used by more than 5000 brands worldwide, including Mini, BMW, Volkswagen, SkyTeam, Wendy's, and many others.
Third, scaling customers – we tried every single solution, growth hack, technique, and everything else until we actually committed to one thing – building a content collaboration system for our team that helped us grow 25% MoM.
How did you deal with the challenges you faced?
Changing the way our marketing operations works, and our marketing activities are created one of the most important things that happened to this company.
In April last year, we hired Miruna. She's our head of marketing at Planable, and we just started talking with her about the fact that we need to restructure our marketing team. We need to work on something from the ground up and start making some extreme, extreme changes.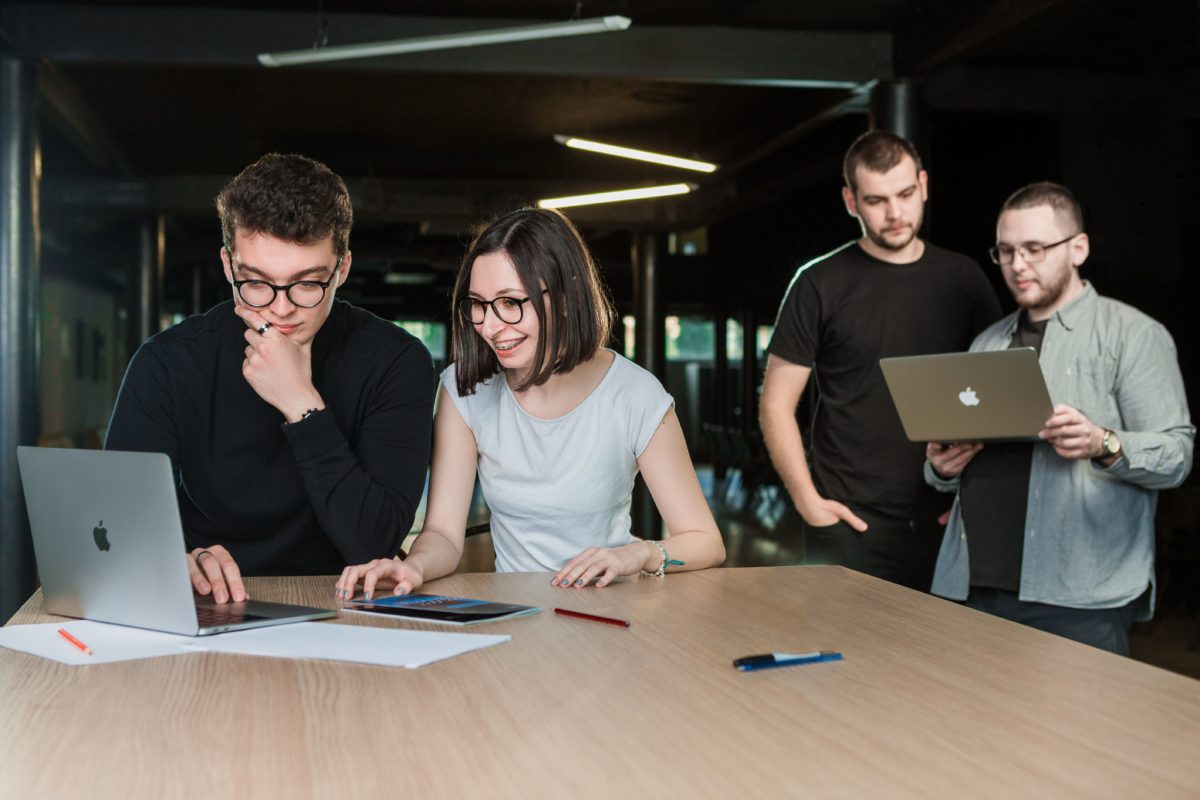 We understood that there are a couple of primary problems, like an enormous amount of wasted time and effort results in loss of productive hours when creating the content. Moreover, lots of PR crisis are created because there is no transparent approval process; there is no feedback and communication. Also, there is a campaign that is launched, that should've been launched precisely because the content was not approved.
We understood that there are three main parts of an effective and efficient marketing team, and this is the people, the processes, and tools. That's why we started implementing this within the organization. I outlined the principles in a podcast with Kathleen Booth.
What compelled you to become a Growth Mentor?
I remember that Foti reached out to me for advice, and I was amazed by the concept. I love helping young entrepreneurs succeed, and I enjoy giving feedback to people looking for a solution. I feel like Growth Mentor can change the way of how entrepreneurs collaborate.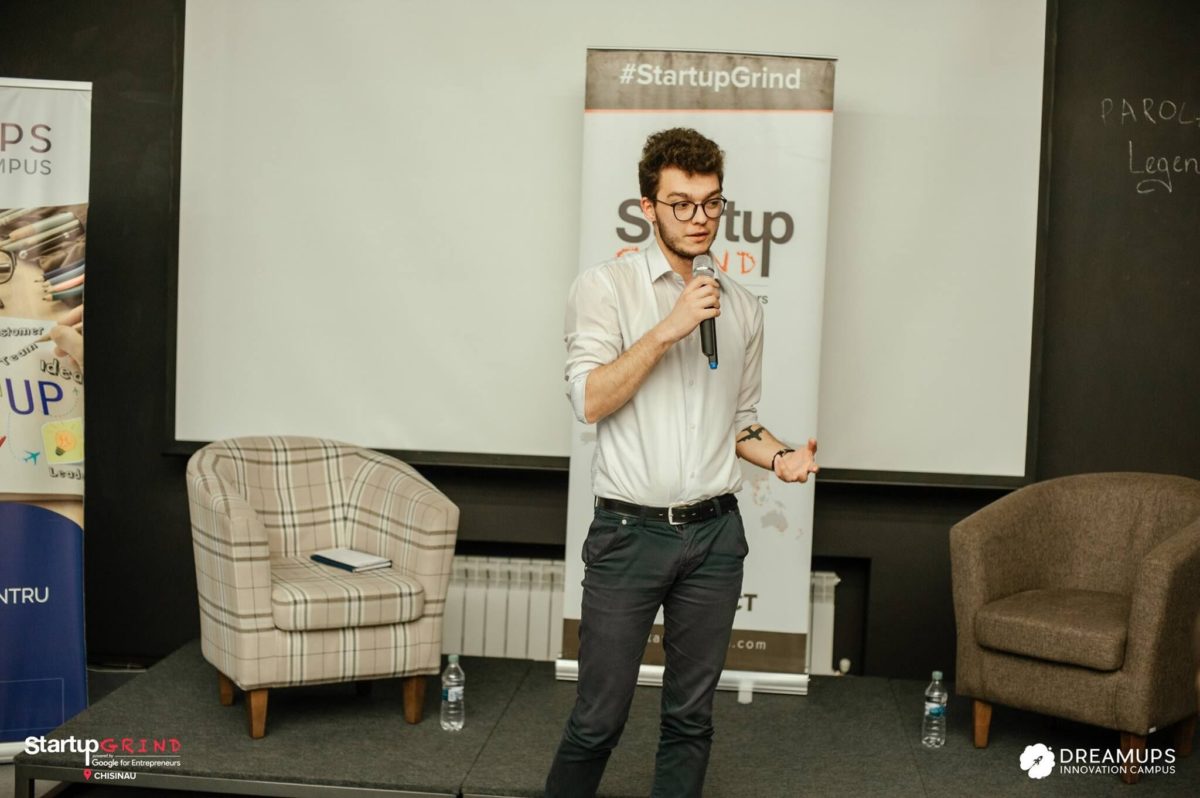 What do you think a successful mentor-mentee relationship looks like?
What sets a special relationship apart from many other mentor-mentee relationships is keeping communication and making the mentee more responsible. I think what helped us best is making a monthly updates newsletter – short, but straightforward email answering three basic questions. These are the bad, good, and asks.
It helped maintain a strong relationship with the mentee over a long period and continuously iterate on questions, feedback, and success.
What do you enjoy mentoring people on?
Hustle, that's exactly how can I help you. I believe you can learn any skill. However, it's even more critical to built habits and mindset of a true entrepreneur. After struggling for more than two years with making my first company and learning things on the way, I believe that mindset and habits that you're making are the keys. Moreover, I'd love to speak more with you on that. These are applied in both life & business.
What's the #1 piece of mindset advice you'd like to give to someone who wants to grow themselves or their businesses?
It's hard & unoriginal – start working out, eating healthier, and sleep at least 8 hours a day. You won't believe the change it makes on your body, mind, and soul.
Interested in learning more about growth strategies?

Get 1:1 calls with growth mentors
Learn more