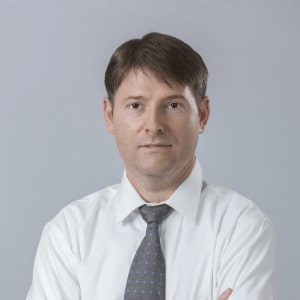 With GrowthMentor, someone can achieve the same results as in an accelerator, only quicker and without giving any equity.
Tamir Levy, Ph.D.
Before you learned about GrowthMentor, how did you deal with the challenges you faced?
I was mostly looking for answers in blogs and YouTube. I participated in two accelerator programs as well.
Tell us about what you are currently working on.
Equitest is an online valuation platform, which includes a comprehensive solution for Entrepreneurs, Startups, CPAs to maximize the return-on-investment and enhance a firm's value. The platform also offers business valuation software, a pitch deck creator, cap-table software & more.
What ultimately compelled you to sign up for GrowthMentor?
When exploring GrowthMentor, I realized that I can achieve the same results as in accelerator, but quicker, and without giving any equity!
What's your favorite thing about GrowthMentor?
A Solo-Founder has a problem. He has almost no one to consult with. GrowthMentor is like a team of founders.
Once you identify a weakness of your product and which areas need improvement, you can find a mentor with no cost, with almost immediate availability, and discuss a solution, regardless if it's about content, the user interface, your marketing strategy, or anything else.
Based on things you've discussed in calls, do you have any results to tell us about?
I have made progress in various areas.
We hired a copywriter to rewrite the home page
We rebuilt the user interface
We went back to maintaining our LinkedIn page and our Facebook page
We opened a Twitter account
We formulated a go-to-market strategy that we will start implementing as soon as we complete the repairs
What three adjectives would you use to describe GrowthMentor?
No-equity Intense Accelerator
Join the community
Enjoy the peace of mind that advice is always only one Zoom call away.