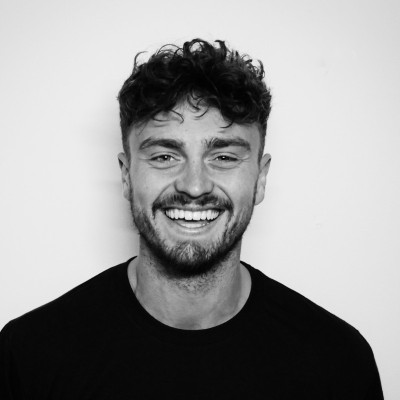 GrowthMentor has elevated me as a person and as an entrepreneur.
Harry Haines
Co-Founder at MAKE GOOD MEDIA
Before you learned about GrowthMentor, how did you deal with the challenges you faced?
Before I learned about GrowthMentor I would regularly go to YouTube to follow tutorials or follow the leaders in the industry. I also found that the world of marketing goes full circle and when you care about your work, you'll find yourself in the right circle.
Tell us about what you are currently working on.
Founder of a SEO Start-Up in the UK – focusing on working on the business, not in it!
My SEO Agency seeks to help business owners profit from having more time with their friends, family and loved ones. We do this through the implementation of structured SEO support.
What ultimately compelled you to sign up for GrowthMentor?
The compelling factor that made me join GM was the number of talented people on the platform. I saw the ability to talk to professionals across several areas of business. The ability to have multiple mentors (friendships) drove me to use the platform as much as I can!
What's your favorite thing about GrowthMentor?
Without a doubt, my favourite thing about GrowthMentor is how the community is here to help everyone achieve their goals. Mentors at the top of their game are happy to spend time with newcomers helping them achieve their dreams and ambitions. It is heartwarming to see mentors get self-fulfilment from helping others.
Is there a specific session/mentor that stands out in your mind as super helpful?
I would be here naming everyone I have had a call with, but I will list the 4 that stood out the most.
Based on things you've discussed in calls, do you have any results to tell us about?
I managed to get two promotions in my previous job within 1 year. Went from digital marketing executive to marketing manager, handling 5 figure budgets in my first corporate role. I now am a founder of an SEO agency that has started like a house on fire. More to come.
How has GrowthMentor helped you?
GrowthMentor has elevated me as a person and as an entrepreneur. The advice never stops and the learning will always continue. It is amazing to share a space where everyone works together to achieve goals, ambitions and everything in between.
What three adjectives would you use to describe GrowthMentor?
Unbelievable, Dynamic, Rare
Meet us on the inside
If you think you need help, you do
Talk with like-minded experts. Get fresh growth ideas. See the blind spots in your decision-making. And grow like crazy.
What's included with Membership?
Direct access to schedule 1:1 calls
Ability to post help requests
Opt in for 1:1 monthly coaching packages
Weekly check-ins with our Accountability Coach
Unlimited calls with mentors listed as FREE
Membership to private Slack Community
Ongoing support from admin with mentor suggestions