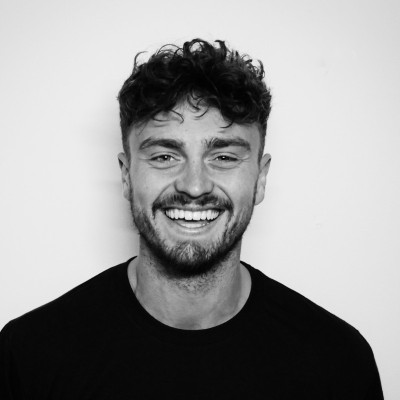 GrowthMentor has elevated me as a person and as an entrepreneur.
Harry Haines
Co-Founder at MAKE GOOD MEDIA
Before you learned about GrowthMentor, how did you deal with the challenges you faced?
Before I learned about GrowthMentor I would regularly go to YouTube to follow tutorials or follow the leaders in the industry. I also found that the world of marketing goes full circle and when you care about your work, you'll find yourself in the right circle.
Tell us about what you are currently working on.
Founder of a SEO Start-Up in the UK – focusing on working on the business, not in it!
My SEO Agency seeks to help business owners profit from having more time with their friends, family and loved ones. We do this through the implementation of structured SEO support.
What ultimately compelled you to sign up for GrowthMentor?
The compelling factor that made me join GM was the number of talented people on the platform. I saw the ability to talk to professionals across several areas of business. The ability to have multiple mentors (friendships) drove me to use the platform as much as I can!
What's your favorite thing about GrowthMentor?
Without a doubt, my favourite thing about GrowthMentor is how the community is here to help everyone achieve their goals. Mentors at the top of their game are happy to spend time with newcomers helping them achieve their dreams and ambitions. It is heartwarming to see mentors get self-fulfilment from helping others.
Is there a specific session/mentor that stands out in your mind as super helpful?
I would be here naming everyone I have had a call with, but I will list the 4 that stood out the most.
1. Mia Comic – An unbelievable person that has a huge heart and is keen to help others. We spoke about SEO and the amount I learned in a short period of time is a testament to her knowledge. Once I have got further into my business I will contact Mia for more top-quality advice.
2. Hans Bunes – Another absolute diamond of a man. The expertise Hans has in the world of start-up funding is insane. The conversation flowed easily and I can see myself being in contact personally with Hans. I would love to be able to buy a beer and listen to what he has to say!
3. Matthew Eisner – Straight to the point, very professional with unreal amounts of advice. Turning a complicated topic into something easily digestible is a rare quality. Would love to get more time with Matt as he is an awesome dude.
4. Nathan Sudds – Travel & work dream? Talk to this man as he has accomplished something most young entrepreneurs dream of. We spoke for an hour about travel and business. Great guy to speak to if you want to see what the world hold for both you and your business. Nathan is a go-getter and a top professional.
Based on things you've discussed in calls, do you have any results to tell us about?
I managed to get two promotions in my previous job within 1 year. Went from digital marketing executive to marketing manager, handling 5 figure budgets in my first corporate role. I now am a founder of an SEO agency that has started like a house on fire. More to come.
How has GrowthMentor helped you?
GrowthMentor has elevated me as a person and as an entrepreneur. The advice never stops and the learning will always continue. It is amazing to share a space where everyone works together to achieve goals, ambitions and everything in between.
What three adjectives would you use to describe GrowthMentor?
Unbelievable, Dynamic, Rare
Join the community
Enjoy the peace of mind that advice is always only one Zoom call away.