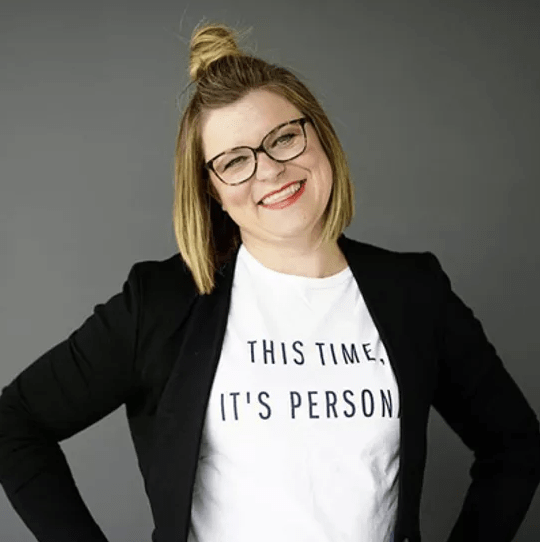 "My emails are also getting a higher open rate these days thanks to some tweeks I made based on advice from GM and business is up"
Erin Tomlinson
Side Hustler Extraordinaire
What are you working on?
Besides my full time job in sales and momming 24-7, I'm hustling fabulous Beautycounter products.
Where did you turn for marketing advice in the past?
Well nowhere really before I found GrowthMentor. My husband would play nice and listen to me vent, but that didn't really get me anywhere.
I often felt a bit helpless because Marketing is not my profession, but I knew there had to be a way to boost my online presence without hiring an outside agency.
What inspired you to sign up for GrowthMentor?
I saw that it existed 😀  I was sold right away.
Get me on a call with someone who knows a thing or two about what I need help with?  SOLD!  Also really liked that their vibe was more wholesome than someone screaming at me about making 7 figures in a YouTube ad.
What's your favorite part of this community?
I'm a big fan of people simply helping other people.  Some of the categories on the filters are over my head, but I just scroll past those and stay in my lane.  Getting Social Media advice has been my main goal and I've talked to some great peeps about that.  Nobody in my social circle could help me with that aspect of my business, so it's great to have a place to turn.
Any mentors stick out in your mind as all-stars?
Jess Bahr was great to speak with about social media!
Did you get results from what you discussed with any mentors?
Yes!  My Instagram following went up and more importantly the engagement of my posts went up (which I learned is more important than followers).
My emails are also getting a higher open rate these days thanks to some tweeks I made based on advice from GM.
Has being a member helped you in any other way?
I've been able to vent and sort through my thoughts out-loud which is quite therapeutic.  I hope I'm not too much of a handful for the mentors I speak with 😀
GrowthMentor in 3 words…
Refreshing, Insightful & Friendly
Meet us on the inside
If you think you need help, you do
Talk with like-minded experts. Get fresh growth ideas. See the blind spots in your decision-making. And grow like crazy.
What's included with Membership?
Direct access to schedule 1:1 calls
Ability to post help requests
Opt in for 1:1 monthly coaching packages
Weekly check-ins with our Accountability Coach
Unlimited calls with mentors listed as FREE
Membership to private Slack Community
Ongoing support from admin with mentor suggestions