Product marketing managers (PMMs) are the ultimate showpersons when taking products to market. They're like a magician who helps bend a buyer's reality on how they tackle day-to-day challenges.
If done correctly, PMMs identify customer needs and position a product in a way that leaves the customer thinking about the art of the possible. In that way, PMMs are critical to successfully bringing a product to market.
Here's the lowdown on what it takes to be a top product marketing manager.
What is a Product Marketing Manager?
A product marketing manager (PMM) is the voice of a buyer and the market within any given company. Their goals are tied to the product's ability to meet revenue and profitability targets. These goals involve understanding the product's unique features and benefits, determining the appropriate target audience, developing positioning that resonates with buyers, and creating campaigns that effectively communicate the product's value.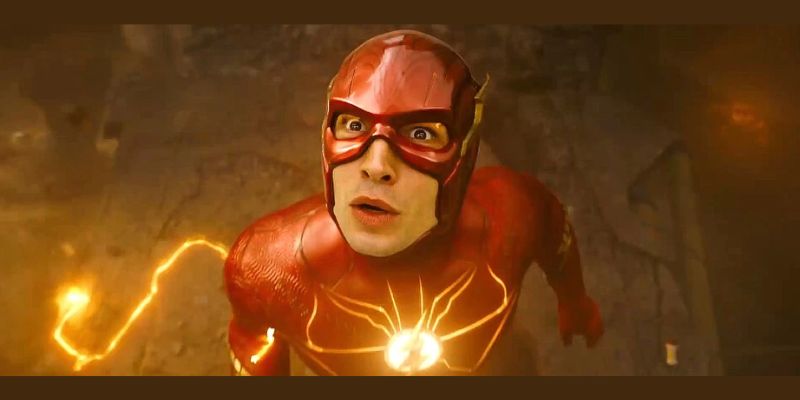 To deliver on their responsibilities, product marketers must become masters of collaboration, coordination, and customer journey messaging. With this mastery, PMMs can uniquely combine departments such as product development, performance marketing, learning, sales, and customer service under successful go-to-market motions. Without these stakeholders coming together, companies experience a go-to-market (GTM) belly flop with pricing, packaging, and positioning that fails to resonate with buyers.
What do Product Marketing Managers do?
Let's not get it twisted! If you have one PMM doing all the following across an extensive portfolio of products and services, you're spreading them too thin. One good way to ensure you deliver the best work across these deliverables is to have a realistic ratio of PMMs to Product Managers (PM). Ideally, that would be a 1:2 ratio depending on the company's size, as surveyed among product marketers globally (Product Marketing Alliance).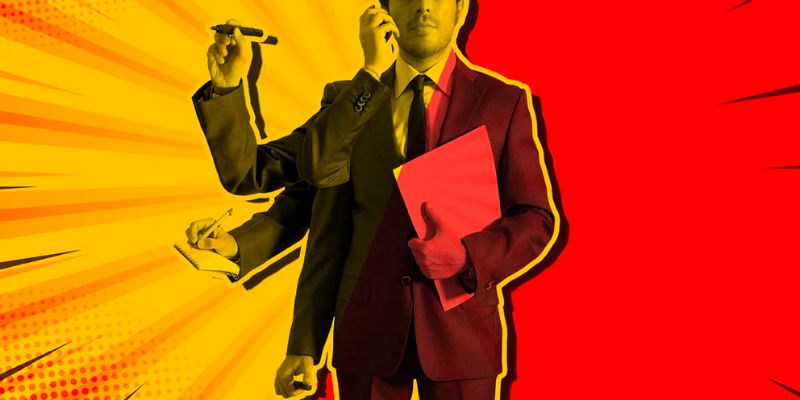 That said, here is a list of deliverables PMMs have responsibility for:
Product positioning & messaging
Product naming and branding
Win/loss and analyst relations
Develops product story points
Strategically plans go-to-market product launches
Supports product communications and end-of-life/end-of-sale
Aligns and trains sales and technical audiences
Creates and delivers sales collateral/tools
Conducts customer and market research
Builds content for campaigns – blog posts, reports, landing pages, email copy, etc.
Reports on product adoption and sales metrics with product managers
Validates the product roadmap and use cases to build marketing requirements
Supports the adaption of messaging across digital and partner channels
Provides moderation support for community programs
Where does the PMM role fit into a business?
Product marketing managers are the bridge between what PMs and software engineers build and how salespeople sell. Between those two departments is where the PMMs tend to gel naturally. Ideally, product marketing managers sit at the table with engineers during the committed stage of product roadmap features. Embedding PMMs early in the stages of product development enhances go-to-market with time to build more effective sales tools.
Building great relationships and communications across product management is how you develop a robust go-to-market strategy.
How do Product Marketing Managers help a business?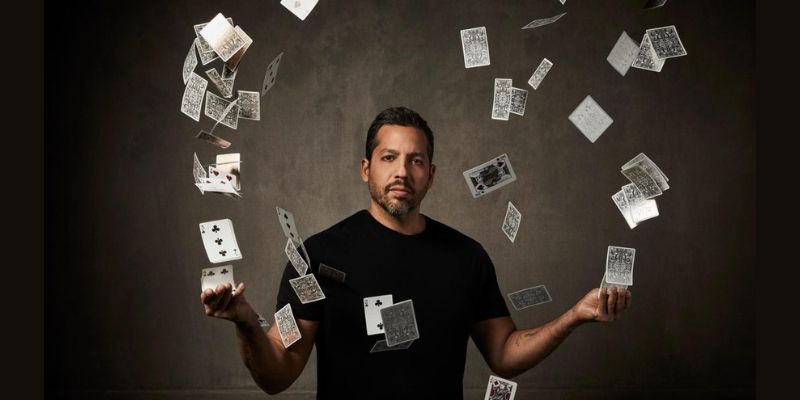 How do PMMs add value?
The holy grail of value returns to the showman/woman and magician analogy. PMMs find new ways of presenting clear, concise, and compelling information for buyers with a short attention span.
If done right, PMMs make the product consumable for sellers to open and close successfully. First, they work with product managers to understand the product roadmap and use cases. Then they will convert that raw format of new release information into messaging and positioning that resonates with buyers.
Buyers and customers are not just waiting for you to drop a product to buy or consume. They are busy and usually don't want to be bothered when managing day-to-day complexities. In addition, many buyers hate marketing content because watching or reading it sometimes feels like opening the gates of hell. That's because buyers are left on their own to understand how a new product release adds value to other investments they have or made in your portfolio.
PMMs need to know the ins and outs of a product portfolio to find technical patterns and common benefits between products. By doing that, they can illustrate how a new release adds value to the rest of a buyer's portfolio investment to drive adoption. Getting rid of that 'value tunnel vision' when releasing products is where PMM can become a game changer for companies, especially in re-newels, up-sell/cross-sell, and new logo business motions.
Why are PMMs so valuable before going to market?
Before going to market, PMMs participate in Customer Advisory Boards (CAB), focus groups, community polling, and feature request prioritization. As buyer advocates, product marketers and technical sales must have a seat at the table to ensure that they capture the buyers' voice and that it's always present even when they are not in the room. Companies can remain customer-centric because present PMMs keep a pulse on buyers and competitive roadblocks discovered in a win/loss analysis to be considered or addressed in product planning.
Suppose the pre-work is done with PMM at the table. In that case, product management can accelerate building a product requirements document (PRD) with greater stakeholder comprehension. That strong handoff of a PRD is vital in helping PMMs deliver a marketing requirements document (MRD) with a tailored go-to-market strategy for the right audiences.
What different frameworks should a Product Marketing Manager take into account?
You can find many of the PMM frameworks on sites such as:
The frameworks by these schools of thought cover stages of the GTM launch that look at stakeholder alignment, messaging matrixes, and sales methodologies that PMMs must support.
In reality, no one likes to say this, but every organization is different, so you may have to tweak these mythologies to fit the unique makeup of your company.
That's where a seasoned PMM comes in handy, one that can tailor the approach to the strengths and weaknesses of an organization. Eventually, helping to evolve processes that create new GTM core competencies.
Who can be a Product Marketer?
You can be trained to be a PMM; it could be your first job. Or, for example, you could have come in from demand generation, digital marketing, or engineering and technical sales.
The right PMM is a balance of the right brain and left brain, calculated strategy, and planning to execution, surrounded by a love for technology and storytelling.
How to become a Product Marketing Manager?
Experience
Look at the inputs that affect your role today and attend those calls within the organization. For example, if you're in demand generation and you find messages you put into the market are not working, start talking to portfolio/solution marketing, product, and technical sales to discover if there is a disconnect. Bring your data to the table and challenge assumptions.
Skills
Segmentation and storytelling.
Technical skills that are just enough to make you dangerous in the industry you are supporting.
Project and stakeholder management skills.
Those that have been in more marketing roles have empathy to help provide creative direction for those in positions like demand generation.
Analytical skills to understand what messages work and which don't, segmentation analysis, and research methodologies to help you build reports.
Education
There are certifications you can get from the Product Marketing Alliance or Pragmatic.
You can go through formal education in marketing or business.
There are so many angles to enter the role in the industry and the products you're passionate about.
Where to find Product Marketing Managers?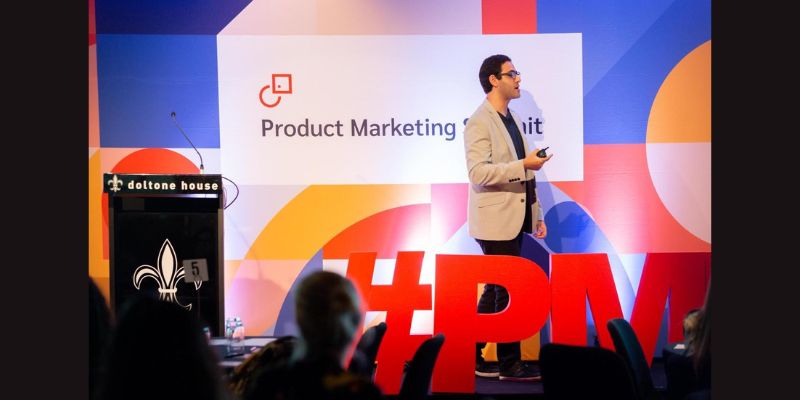 Pragmatic Institute and Product Marketing Alliance have communities on Slack you can tap into.
You can also find PMMs within your organization or others that are technical marketing or service subject matter experts.
If you want to find those sleeping giants, hire for diversity. Product marketing must repackage products and cut through the same old noise in the market, especially in mature product cycles. If you do some reading, Holland Bloorview in Canada provides insights into how those with learning and physical disabilities, most often than not, are heroes in creating learning and technical innovations we enjoy in our day-to-day. Especially during the pandemic. "We need to tap into groups that have more daily experience at being successfully innovative and adapting to changes in physical and learning environments for us to succeed."
Job description
Working at the intersection of product development, marketing, and sales, Product Marketing Managers have a varied and exciting role.
Apart from being the voice of the product, the primary responsibilities of a Product Marketing Manager include:
Designing and implementing the strategy that will take a product to market
Analysis, research, and customer interviews to understand your position in the market
Liaising between product developers and sales teams
Communicating with marketing and sales teams to ensure successful product launches
Creating engaging campaigns that convert leads to customers – asking, "How can people find out this product solves their problem?"
Learn with a mentor
Want to know more about how to become a product marketing manager? Get in touch with a Growth Mentor with PMM experience.
Want to speak with Mark?
Talk to Mark about your startup's product marketing efforts
View Profile