Talk to mentors from these amazing companies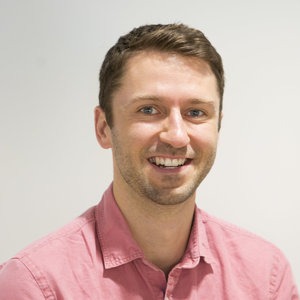 Alex Mitchell
Director of Product @ Kin Insurance
I'm a huge fan of Heap (especially compared to Mixpanel). I can help you implement Heap and get the most out of it for your business. Before long, you'll be tracking and learning from user behavior better than ever before!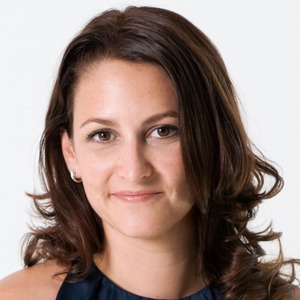 Audrey Melnik
Customer Journey Optimization, Marketing Automation Specialist, SaaS, B2B, Empowering non-technical teams
Heap is a fantastic tool and I have leveraged this tool in several projects. In order to capture the right client side events, you will need someone who has a grasp of HTML to refine the event definition, and I have that capability. Heap offers a great funnel visualization report, and allows you to group by certain variables which is helpful in an AB Testing environment.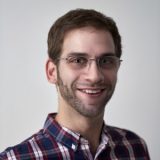 Rodrigo Aronas
Director of Course Talent Operations
I've been using Heap to analyze funnels for different products/services and pin-point which stages of the funnel need review + optimization. Great tool to see performance by channel, by funnel stage.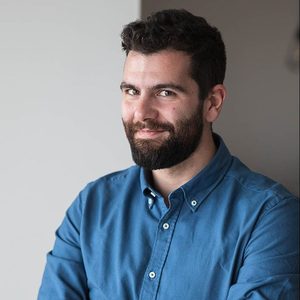 Aggelos Mouzakitis
SaaS Customer research, PLG and Pricing
Heap automatically captures every web, mobile, and cloud interaction: clicks, submits, transactions, emails, and more. Retroactively analyze your data without writing code. I am a big fan of Heap but also Pendo. If you are using them, we will have a great discussion.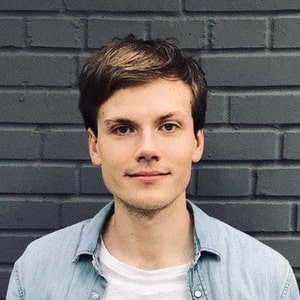 Alex Barbarsky
Growth Marketing Manager: SaaS & Ecommerce
My favorite product analytics tool. I use it in most of my projects. It's simple yet super powerful. Build beautiful dashboards and reports with all product metrics (MRR, LTV, MAU). When set up properly, it can be your only analytics tool. Note that if you are into mobile apps, you should consider Amplitude because it's more powerful for app tracking.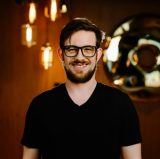 I love Heap for quick semantic search on data that would take longer to build a dashboard in Data Studio/ reporting software or go digging in GA. I'm continuing to use and test this tool for myself over the coming months.
How does it works?

Step 1.
Browse mentors
Browse through our list of mentors using the filters. Make sure to read their profiles and reviews in depth, and make your choice.

Step 2.
Send session request
Found the perfect mentor for you? Awesome, time to request a call. Tell them a bit about your situation, choose a time, and get it set on your calendar.

Step 3.
Get on 1:1 call
Time for the call, yay! Make sure you show up on time and prepared to make the most out of it. Pro tip: Ask your mentor if it's ok to record the screen so you can take notes later.
Why talk to a Heap Analytics expert?
Heap Analytics is a web analytics tool that allows you to capture and measure all user action on your website or mobile app. Things like clicks, taps, swipes, page views, form submissions, and more.
The unique thing about Heap is that it automatically tracks all events. The pro of this is that you don't have to get your developer involved as there is no need for custom implementation. The drawback is the data can get unwieldy as you're collecting a lot of data, much of it might not really be required.
How a growth mentor can help you with Heap Analytics:
You're not sure whether you even need Heap in the first place
You've got a bad habit of over-complicating your analytics tools and want to talk strategy before you build
You've got customer data in other systems that you want to pipe into Heap but aren't sure the best way to do it
You're new to Heap and want someone to walk you through how to create a few dashboards before you go on your own
You're curious how other startups are using Heap for inspiration
Whether it's your first time setting up Heap analytics or you're an experienced data analyst, it can't hurt to speak to other Heap experts to get their take on how to maximize the impact of this tool.
Common Use Cases
View all
Frequently asked questions
Have a question you don't see here? Ask us on live chat!
We have a very detailed filter system for you to sort the mentors. Filters like areas of expertise, tools, language, price and industry.
Members can also post a help request and have mentors apply to help if they feel they are a good fit.
Then the third option is to just ask us! Give it a try right now and ask us on live chat 🙂
Three choices:
Skype
Zoom
Google Hangouts
Mentors and mentees are able to set their communication tools in their profile settings.
It is a good idea to connect with the other person once the session is accepted and the details are given. This ensures that the correct details were given and when it is time to start, you can start on time.
Here are some tips on how to get the maximum bang for your time on growth mentor calls.
Come into this with realistic expectations. They're mentors, not magicians.
Ask your mentor if they'd be cool with you recording your screen with Loom
Give contextual information to help paint the picture of your current situation.
Growth mentors will be asking you lots of questions, answer them as honest as possible.
Don't be afraid to push the boundaries of question asking. Be inquisitive. Stories are gold.
Don't feel pressure, just relax. There's no right/wrong way to do this. Avoid binary thinking.
Try to form mental patterns, especially if you speak with multiple mentors. Pay attention to metadata.
Embrace alternative views. Ask the mentors to play devil's advocate and challenge your assumptions.
Be friendly and authentic. If you're likable, the mentors will be your biggest supporters (even after the call is over).
Yup! Many of the mentors offer monthly coaching packages for members who want to really dive deep into a specific area.
Each mentor creates their own package so what they offer and the price vary from mentor to mentor. You can find their coaching info at the top of their profile.
Join the community
Enjoy the peace of mind that advice is always only one Zoom call away.