If you want to get better at PPC
… you'll love GrowthMentor.
Get the advice you want to boost your PPC without paying thousands.
Solve difficult PPC problems
Blast through the roadblocks holding you back with personalised guidance drawn from years of experience.
Get expert feedback
Listen to the advice and insights from multiple PPC experts to help you piece together an up-to-date plan to boost PPC.
Feel focused and inspired
With the help of a mentor, you'll overcome doubts and uncertainties while learning new techniques in each call.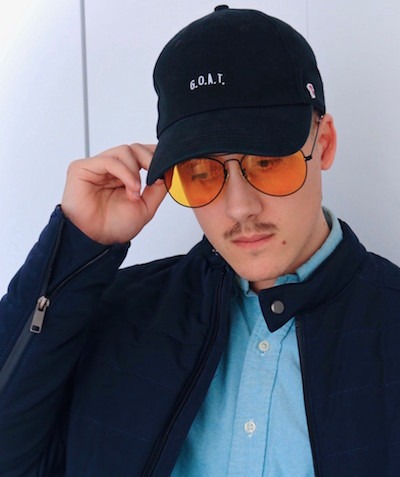 "When you're a growth marketer like me and you want to learn, there's a big bridge between theory and practice. This is why I think GrowthMentor is a perfect tool for me."
"And even if a lot of great marketers have started by reading blog posts, and articles and doing eLearning, and doing HubSpot classes or whatever, you need something to push forward. And just speaking with professionals with values that are similar to yours can help."
Gabriel Bujold
CMO at V2Cloud.com
Get the inside scoop on what's working in PPC from operators in the field
If you're looking for a PPC consultant to do the work for you, we're not the right solution. But if you want 1-on-1 advice that doesn't cost a fortune, lets talk.

What mentors can help you with:
Fix poorly structured accounts
Increasing CPMs across all platforms
Increasing conversion rates
Improve your creatives
Make the most of your budget
Build an experimentation framework
Make sense of attribution models
Scale through performance plateaus
Explore non-keyword targeting options
Meet the PPC consultant alternatives that genuinely enjoy helping
Below are just a few of the PPC mentors you can consult with.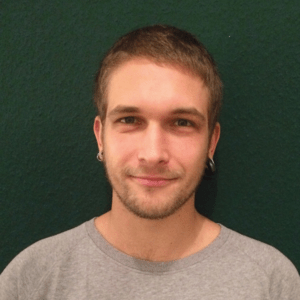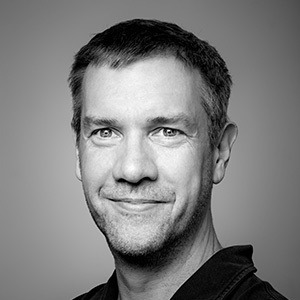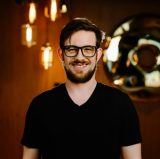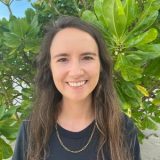 Tap into expert guidance when you need it
Schedule 1-on-1 video meetings with any mentor you choose.
1. Join the Community
Create an account and browse through our community of vetted growth mentors.
2. Schedule a video-call
Found a mentor you like? Click request a session, tell them why you're reaching out, and book a session via our platform. Most of the mentors offer their time pro-bono.
3. Show up and get 1:1 guidance
When it's time to show up, simply head over to your Skype, Zoom, Google Meet room of choice and start talking!
Browse 200+ mentors by topic:
Pricing and Signup
Get unstuck with a mentor
The alternative to dealing with hit or miss consultants
What's included with Pro Membership?
Direct access to schedule 1:1 calls
Unlimited calls with mentors listed as FREE
Ongoing support from admin with mentor suggestions
70+ hours of exclusive video content
Topically themed Mastermind Groups
Weekly check-ins with our Accountability Coach
Access to Private Slack Community
Frequently Asked Questions
Can't find your answer below? Hit us up on live chat!
The best PPC consultants usually charge between $100-200 per hour. This is out of budget for most founders to spend, so they view it as a "luxury" and just move on without any expert guidance.
The problem is that without guidance from someone with real-world experience, you have to learn the hard way – trial and error.
Risks of learning only through trial and error:
You spend too much time reading blog posts and watching courses instead of executing.
You become susceptible to the Dunning-Kruger effect, a cognitive bias where people with limited competence in a given domain greatly overestimate their own knowledge or competence in that domain relative to the performance of their peers.
You hit your first few failures and convince yourself that PPC does not work for your business, missing the opportunity to truly give it a fair shot.
On GrowthMentor it's easy to get mentored by vetted practitioners to help you get unstuck with whatever challenges you're currently facing in optimizing your PPC.
Learn more about how we can help.
Using the tools you already use. Mentors can select between either Sype, Google Meet, or Zoom.
Here are some tips.
Come into this with realistic expectations. They're mentors, not magicians.
Ask your mentor if they'd be ok with you recording your screen with Loom
Give contextual information to help paint the picture of your current situation.
Growth mentors will be asking you lots of questions, answer them as openly as possible.
Don't be afraid to push the boundaries of question-asking. Be inquisitive. Stories are gold.
Don't feel pressure, just relax.
Try to form mental patterns, especially if you speak with multiple mentors.
Embrace alternative views. Ask the mentors to challenge your assumptions.
Be friendly. If you're likable, the mentors will be your biggest supporters (even after the call is over).
We have a  filter system for you to sort mentors. Filters by expertise, industry, tools, company, and even language.
If choosing in all of the awesomeness is overwhelming, just ask us for a hand-picked recommendation!
Pros of consultants:
Consultants offer more tangible value than mentors as a significant portion of their contribution comes in via deliverables.
Cons of consultants:
High hourly rates and retainers. The relationship is transactional in nature. Valuable knowledge is locked away in the minds of third parties if you decide to outsource executables.
Pros of mentors:
Mentors are primarily driven by intrinsic values and may be more relatable in terms of roles and responsibilities to you than a consultant.
Cons of mentors:
Mentors do not offer hands-on support. They're there to guide you, but you have to put in the work to make things happen which will take more time.
Join the community
Enjoy the peace of mind that advice is always only one Zoom call away.