Wrocław Technology Park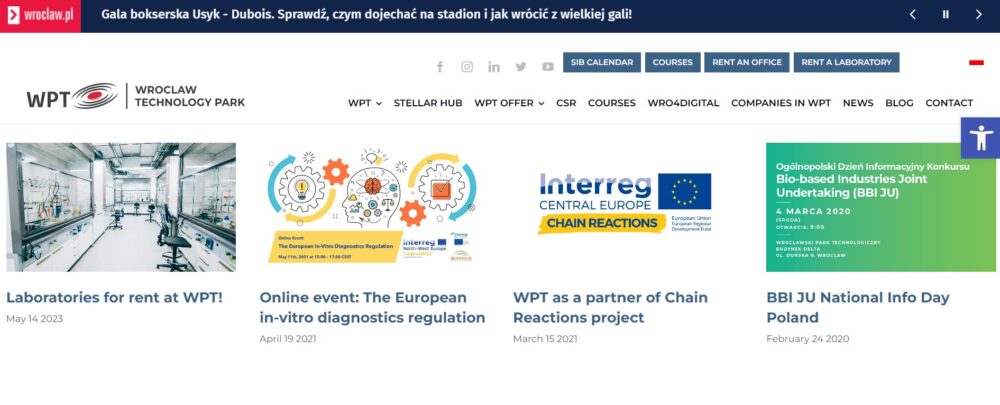 Wrocław Technology Park is a dynamic hub where the convergence of business, science, and advanced technologies drives innovation. With state-of-the-art research and development facilities, including laboratories, industrial spaces, and offices, Wrocław Technology Park facilitates the transformation of groundbreaking ideas into competitive products and services on the global stage. Their comprehensive support system extends beyond infrastructure, offering consulting, training, and a robust professional network to nurture innovation and success. Hosting over 200 specialized technology companies and employing over 1600 professionals, Wrocław Technology Park provides an ecosystem where collaboration between science and industry thrives. Their commitment to fostering creativity, sharing knowledge, and fostering business-science partnerships makes them a vibrant catalyst for entrepreneurship and technological advancement.
Key Info
Location
Wroclaw, Dolnoslaskie, Poland
Industries
Information Technology
Number of Portfolio Companies
200+
More of the Wroclaw scene
Experience the community for yourself
Meet mentors and other professionals like you at our live events.