Talk to mentors from these amazing companies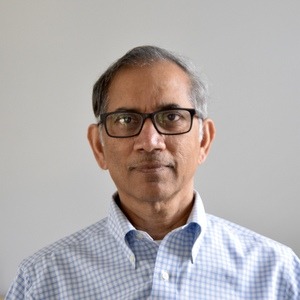 Narayanamurthy Raghupathy
Co-Founder of Reflexis Systems, now part of Zebra Technologies
I am the co-founder of Reflexis Systems Inc., the leader in Retail Store Execution Management and Workforce Management. Reflexis was acquired by Zebra Technologies for over $ 560 MM in late 2020. I now look forward to using my 40+ years of accomplishments to mentor young entrepreneurs and startups.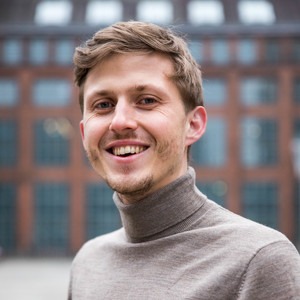 Maciej Galkiewicz
Angel Investor & CEO at Ragnarson
If you are looking for a sparring partner who will help you find out what the actual problem is, I'm your guy. I'm keen on sharing my success and failure stories. Reach out with challenges related to motivation, vision, co-founding, building teams and MVPs, personal productivity and bottlenecks.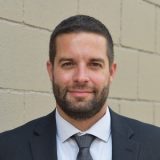 Jason Barbato
Growth, Inbound, Product Marketer. Advisor and Mentor. Former Best-In-Class Enterprise Growth Hacker at IBM.
Currently a SaaS and startup growth consultant and Senior Director of Growth at HYPR. Former VP of Growth at Orange Pegs, an award-winning growth agency. From 2016-2019 I developed, launched, and scaled a $40M+ growth hacking program at IBM, running 200+ experiments across the Cloud marketplace.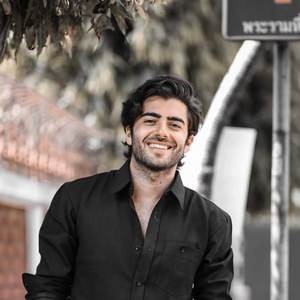 Vincent Guittet
Product & Growth consultant | No-code Evangelist 🔥
Helped top tech companies, early-stage startups, influencers and artists to grow. Worked in various environments: from 8 figures budgets to limited budgets using creativity, no-code tools, and knowledge from top companies to help you reduce cost, automate teams and optimize your business.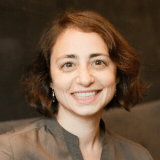 Startup exec, marketing strategist, people manager, mentor and coach. I've worked in the US and Europe, in startups and agencies, from early stage to scale-ups. I have particular experience growing mobile apps, scaling marketing teams/companies, and developing a company brand strategy.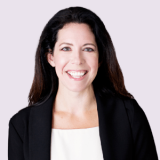 I have 20 years of experience leading marketing in lean startup, enterprise, and nonprofit brands, as well as in a solo entrepreneurship, with a primary focus on mission-driven b2b complex service and SaaS brands. I'm here to share my experiences, and to learn from yours.
How does it works?

Step 1.
Browse mentors
Browse through our list of mentors using the filters. Make sure to read their profiles and reviews in depth, and make your choice.

Step 2.
Send session request
Found the perfect mentor for you? Awesome, time to request a call. Tell them a bit about your situation, choose a time, and get it set on your calendar.

Step 3.
Get on 1:1 call
Time for the call, yay! Make sure you show up on time and prepared to make the most out of it. Pro tip: Ask your mentor if it's ok to record the screen so you can take notes later.
Why talk to a startup expert?
On GrowthMentor you'll be able to get easy access to vetted startup experts who have been through the grind and their success has earned them a place among the minority of startups that actually succeed. Leveraging their insight can help guide you away from the pitfalls that trip up most startup founders and keep you on the path to growth.
Things you can talk to a startup expert about:
Help with idea validation
Deciding whether to raise funds or continue bootstrapped
When is the right time to hire
Should you pivot or not
Common Use Cases
View all
Frequently asked questions
Have a question you don't see here? Ask us on live chat!
We have a very detailed filter system for you to sort the mentors. Filters like areas of expertise, tools, language, price and industry.
Members can also post a help request and have mentors apply to help if they feel they are a good fit.
Then the third option is to just ask us! Give it a try right now and ask us on live chat 🙂
Three choices:
Skype
Zoom
Google Hangouts
Mentors and mentees are able to set their communication tools in their profile settings.
It is a good idea to connect with the other person once the session is accepted and the details are given. This ensures that the correct details were given and when it is time to start, you can start on time.
Here are some tips on how to get the maximum bang for your time on growth mentor calls.
Come into this with realistic expectations. They're mentors, not magicians.
Ask your mentor if they'd be cool with you recording your screen with Loom
Give contextual information to help paint the picture of your current situation.
Growth mentors will be asking you lots of questions, answer them as honest as possible.
Don't be afraid to push the boundaries of question asking. Be inquisitive. Stories are gold.
Don't feel pressure, just relax. There's no right/wrong way to do this. Avoid binary thinking.
Try to form mental patterns, especially if you speak with multiple mentors. Pay attention to metadata.
Embrace alternative views. Ask the mentors to play devil's advocate and challenge your assumptions.
Be friendly and authentic. If you're likable, the mentors will be your biggest supporters (even after the call is over).
Yup! Many of the mentors offer monthly coaching packages for members who want to really dive deep into a specific area.
Each mentor creates their own package so what they offer and the price vary from mentor to mentor. You can find their coaching info at the top of their profile.
Join the community
Enjoy the peace of mind that advice is always only one Zoom call away.