Talk to mentors from these amazing companies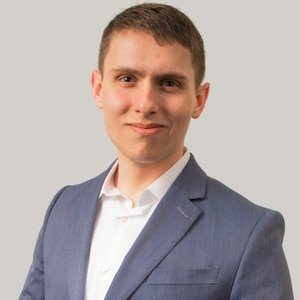 Austin Mullins
Enterprise SEO & Content Marketer | Founder @ Conversion Media
Building high-quality links is key to sustainable growth with content marketing & SEO...but doing it right isn't easy. Fundamentally, you're building relationships at scale with outside publishers and industry peers. In my agency, I've led a link building team for years - we've had plenty of wins, and made plenty of mistakes. Let's talk about how we can sustainably build great links for your brand!
I can help you come up with a link-building strategy to bolster your SEO efforts and improve your visibility. I can help you decide which content to build links to, what on-page optimizations are required before launching a link building campaign, how to do outreach and what backlink building tactics you should choose.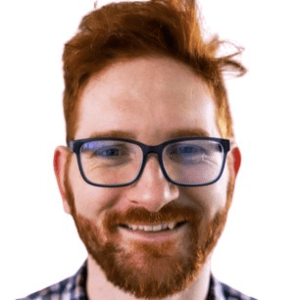 Stefan Repin
Fractional CMO for B2B companies with a focus on Media Leadership, Content and Go-to-Market Strategies
Currently working as a team leader/founder in a company where I build 200 plus links per month with a team of 4 people. Created the department from scratch.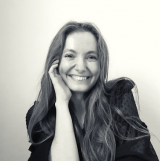 Does it work? Does it not? Feel free to ask me anything on how to make correct and safe link-building decisions. Not all links are equal. And no, a link exchange opportunity isn't a good partnership.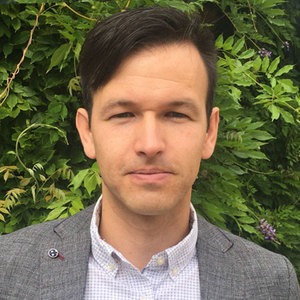 Bojan Ambrus
Digital Growth Marketing Professional
Link building is the action of increasing the number and quality of inbound links to your website in order to increase search engine ranking. Two factors are crucial for this to be successful. 1. Always focus on organic link building and not paid. 2. Quality over quantity, with relevant and mutually beneficial websites important to increase your quality score.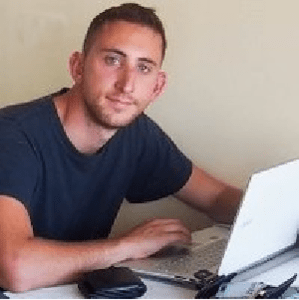 Dave Schneider
Growth Marketing Specialist
ShortList.io is a link building agency where we help clients build links through white hat outreach. If you have questions on how to build links, I've run dozens of campaigns and tested many different approaches such as guest posting, resource page link building, scholarship link building, infographics, etc.
How does it works?

Step 1.
Browse mentors
Browse through our list of mentors using the filters. Make sure to read their profiles and reviews in depth, and make your choice.

Step 2.
Send session request
Found the perfect mentor for you? Awesome, time to request a call. Tell them a bit about your situation, choose a time, and get it set on your calendar.

Step 3.
Get on 1:1 call
Time for the call, yay! Make sure you show up on time and prepared to make the most out of it. Pro tip: Ask your mentor if it's ok to record the screen so you can take notes later.
Get advice from link building experts
You're here because you're tired of reading the same blog posts that everyone else reads.
Having direct 1:1 access to get advice from experienced SEOs and link builders is more appealing to you than a stale video course, too.
And for good reason.
Besides just getting advice, you'll also be networking.
Why does that matter?
Because the #1 biggest secret none of the link building "gurus" want you to know is that the vast majority of their strongest backlinks come from their network.
Here's how the exchange usually goes:
You: "You've got a site with a DR62? Cool. I got a DR52 and have a buddy with a DR72."
Your new internet friend: "Awesome. I'll hit you up with a DR82 backlink next week. Gonna drop a guest post. Hook me up with that DR72 whenever you get a chance."
Build real relationships with people by adding value, and the links will come.
Common Use Cases
View all
Frequently asked questions
Have a question you don't see here? Ask us on live chat!
Here are just a couple of use cases:
You are new to link building and want to get a mentoring session to hack your learning curve
You want to talk to link building experts with years of experience and learn from their wisdom
You are considering buying backlinks from Fiverr or Upwork but aren't sure if it's a good idea
You want to build relationships with experts on the GrowthMentor platform and hopefully get an organic whitehat link because you are so freaking cool
Building links is a massive ranking factor, are you doing it right?
We have a very detailed filter system for you to sort the mentors.  Filters like areas of expertise, tools, language, price and industry.
Members can also post a help request and have mentors apply to help if they feel they are a good fit.
Then the third option is to just ask us!  Give it a try right now and ask us on live chat 🙂
Three choices:
Skype
Zoom
Google Hangouts
Mentors and mentees are able to set their communication tools in their profile settings.
It is a good idea to connect with the other person once the session is accepted and the details are given. This ensures that the correct details were given and when it is time to start, you can start on time.
Here are some tips on how to get the maximum bang for your time on growth mentor calls.
Come into this with realistic expectations. They're mentors, not magicians.
Ask your mentor if they'd be cool with you recording your screen with Loom
Give contextual information to help paint the picture of your current situation.
Growth mentors will be asking you lots of questions, answer them as honest as possible.
Don't be afraid to push the boundaries of question asking. Be inquisitive. Stories are gold.
Don't feel pressure, just relax. There's no right/wrong way to do this. Avoid binary thinking.
Try to form mental patterns, especially if you speak with multiple mentors. Pay attention to metadata.
Embrace alternative views. Ask the mentors to play devil's advocate and challenge your assumptions.
Be friendly and authentic. If you're likable, the mentors will be your biggest supporters (even after the call is over).
Yup!  Many of the mentors offer monthly coaching packages for members who want to really dive deep into a specific area.
Each mentor creates their own package so what they offer and the price vary from mentor to mentor.  You can find their coaching info at the top of their profile.
Join the community
Enjoy the peace of mind that advice is always only one Zoom call away.