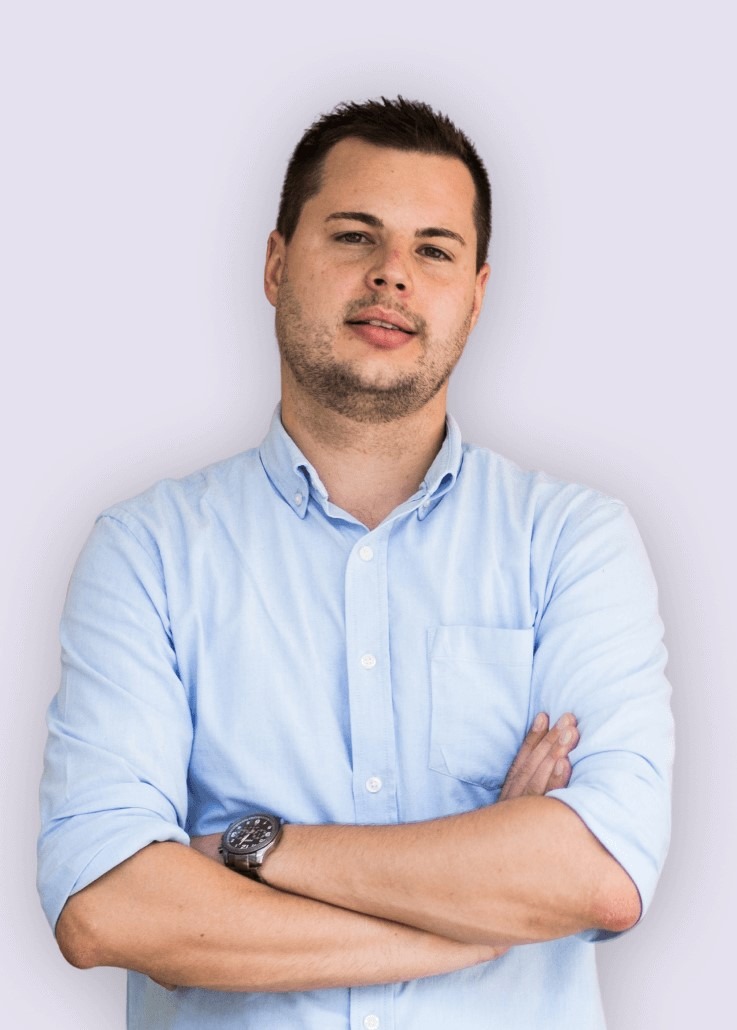 "Speaking to mentors on a regular basis pushed to relax a bit and start connecting with more people in my industry."
Stéphane Recouvreur
Digital marketing executive at an IT training company
Tell us a bit about what you do
I am looking after the digital growth of two businesses in the IT training space: one in B2B, one in B2C.
On one end we serve all the top 500 companies in Australia for all their training and certification needs (think AWS, Azure certifications) with a revenue of $40m/year, and on the other end, we cater to the public at large trying to break into tech with short courses through a startup doing $2m revenue a year.
Before you learned about GrowthMentor, how did you deal with the challenges you faced?
Lots of reading (still do!) and online tutorials, but nobody to bounce ideas with.
What made you pull the trigger on joining?
It might sound strange, but sometimes your questions are so specific to your own use-case that you simply can't google them. You need to talk to someone. At the beginning of 2020, I decided to up my game and start engaging with real pros in the space to see how they would deal with the situations I am facing.  I joined in January and still actively do sessions.
What's your favorite part about being a member?
Every single one of the mentors is incredibly friendly and patient. I am always nervous to just waste their valuable time, but they are always listening with sincere interest.
Any particular mentor that stands out?
I had several calls with David Kelly who is an outstanding guy.
How have you benefited business wise and personally?
No concrete numbers, but just an overall growing feeling of confidence when approaching marketing problems. I am getting sharper every session that passes.
I am naturally introverted, and growing a network is never something I have really considered. Speaking to mentors on a regular basis pushed me to relax a bit and start connecting with more people in my industry.
How would you summarize GrowthMentor in one sentence?
I would describe it as a great community made-up of great and approachable experts in their field.
Join the community
Enjoy the peace of mind that advice is always only one Zoom call away.