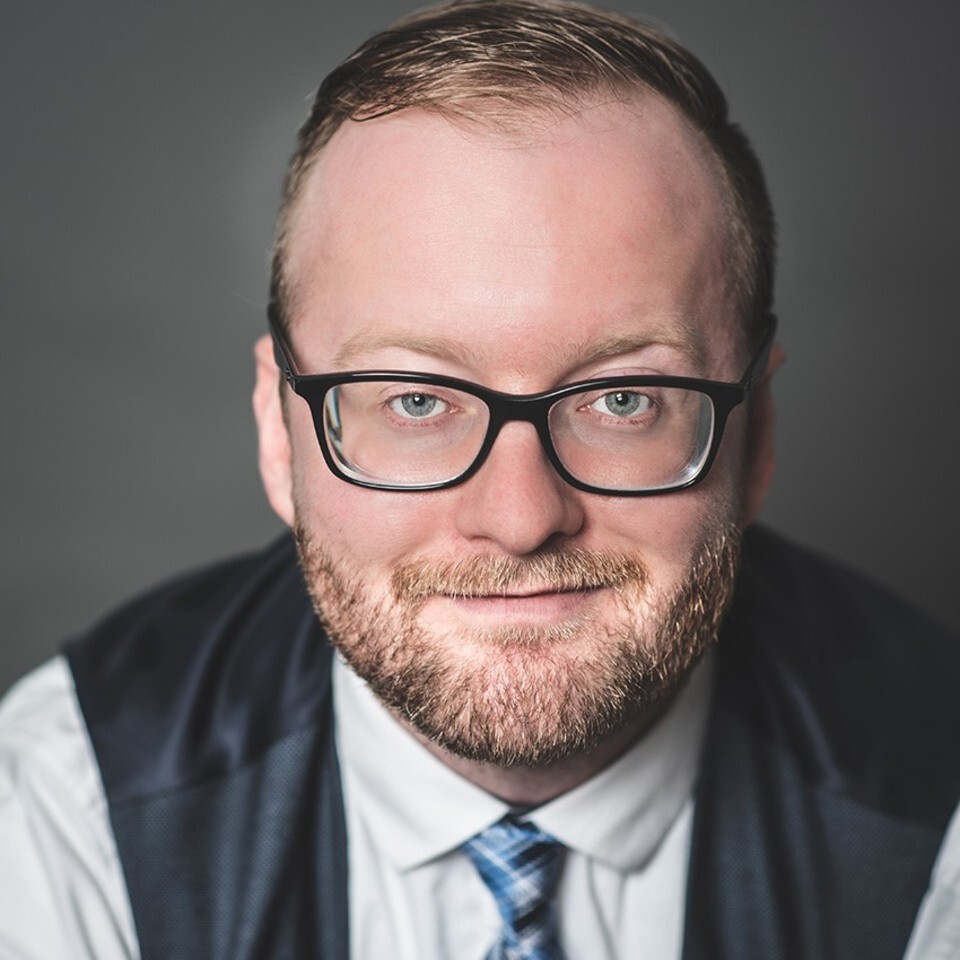 After a few sessions, I have a repeatable system for bringing in new customers each month.
Andrew McBurney
Tell us about what you are currently working on.
I am the CEO & Co-founder of Review Robin, a white-label review management software for digital marketing agencies.
What was going on in your life when you decided to join GrowthMentor?
I was running a marketing and consulting agency that serviced a variety of clients, including e-commerce companies and dentists.
I was working on our launch plan and have created 35 pages strategy. At some point, I found myself burnt out and needing a way out. With my background, a SaaS company seemed like the logical next step.
In 2018, I launched my first SaaS company. Unfortunately, it was a $70,000 failure, and I had to pay back investor money.
At that time, I didn't know anyone running a SaaS company, nor did I know much about software as a service. It was that frustrating part where I had this big idea, but I didn't really know how to take it to market.
In early 2020, I came across GrowthMentor and signed up. I had no idea that something like that existed.
Before you learned about GrowthMentor, how did you deal with the challenges you faced?
Our biggest challenge with our SaaS company was customer acquisition, as is the case with many tech founders. I had a handful of customers and was using several SaaS applications to manage them.
At first, I thought I could easily create a similar application and take it to market, but I misjudged the difficulty of the task. Instead, I focused on reaching out to people in my existing network and asking them to sign up as a favor.
We were solving the problem just by using, instead of talking to an actual expert who's kind of been there and done it. Basically, we went based on who was already in our network.
We also spent a lot of time listening to podcasts and reading blog posts in search of the right information, although we often struggled with applying what we learned to our specific situation.
What ultimately compelled you to sign up for GrowthMentor?
I discovered GrowthMentor through an ad. I remember when I made the decision to sign up. It was easy.
The platform offered a full year of access at a very reasonable price, with both free and premium mentors available. It was a lightbulb moment for me, realizing that I needed to get on board with this incredible resource.
What's your favorite thing about GrowthMentor?
The quick access and the lack of an agenda.
Is there a specific session/mentor that stands out in your mind as super helpful?
The first mentor I connected with was Kosta Panagoulias, who had already started and exited a SaaS company by the time we met. He was incredibly intelligent, and I had the opportunity to sit down with him and share all of my ideas and concerns.
I basically just brain dumped on this poor soul. He was like "Whoa, whoa, whoa, slow down. You should cut out 99% of the things that you're thinking about".
Kosta gave me valuable advice to cut out unnecessary distractions and stay focused on achieving results. He emphasized the importance of being hyper-focused on results and doing the work that will lead to those results.
This advice led me to realize that my 35-page business plan was mostly irrelevant, and I needed to talk to potential customers who were outside of my existing network to see if they were interested in buying our product.
Based on the things you've discussed in calls, do you have any results to tell us about?
When I met with the first mentors, our focus was on sales. We had a generic product without any distinguishing features and were attempting to market it to just about anyone.
When we started our company, my background was in marketing and technology. Managing a product was not something I had experience with, despite its crucial importance in the SaaS industry.
Fortunately, I had a call with a mentor, who had experience as a project manager and developer at a large company. He suggested simplifying our complex project management planning mechanism by using an Excel spreadsheet until it was absolutely necessary to complicate it. We still use this spreadsheet and it has proved to be very effective.
Also, I received very useful advice on growth. In terms of growth, there is a lot of focus on results. A mentor once told me, " That's nice, but is it going to get results fast?". That is a mentality I have carried with me through the years.
Today, we have about 80 paying customers for our SaaS, having honed in on our niche. When we first started, we tried selling to small businesses, freelancers, and agencies, but we lacked the features that truly appealed to anyone. It wasn't until we created a platform tailored specifically for marketing agency owners that we began to gain traction.
As a result of discovering our niche and developing features that appealed to them, we now have a repeatable system for bringing in new customers each month.
Join the community
Enjoy the peace of mind that advice is always only one Zoom call away.