Are you a regular traditional marketer that has considered transitioning into a growth marketing career—but don't know how to go about it?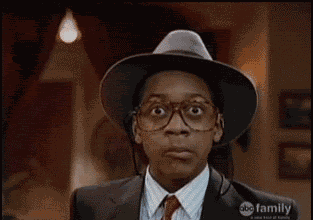 Then this article is for you!
You probably have gained a certain amount of success in the past.
Then, marketers would sit in a room and come up with punchy slogans that WOWED their prospects/consumers.
And that was it… BOOM!!!
But now it's a different ball game—folks.
It's 2020, and marketing is fast evolving!
Successful marketers today are more technical, analytic, and even psychological.
The good news:
In this article, you'll be finding out key nuggets and skills that will help you become 10X more efficient as a growth marketer.
But there's more.
We'll take you through the building process from gaining new skill sets in growth marketing to the point of securing a great job.
Are you ready to begin? Let's dive in!
Why start a career in growth marketing?
We can't deny it!
Traditional marketing is OFFICIALLY DEAD in 2020.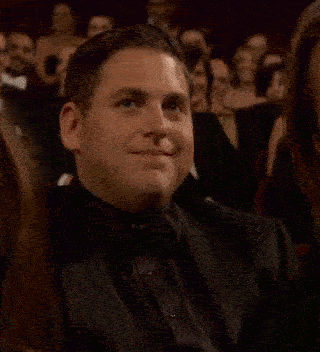 Well, not literally.
But it's SO clear that your traditional education and understanding of marketing has gradually become obsolete.
Companies have stopped hiring marketers to sit and watch over their ad campaigns.
They want something better.
These companies want marketers that can look across various levers of their business to improve the core metrics.
That way, they focus on ONLY engaged customers.
And that's where a growth marketer comes in.
Growth marketers not only design, plan, and run campaigns, they do more.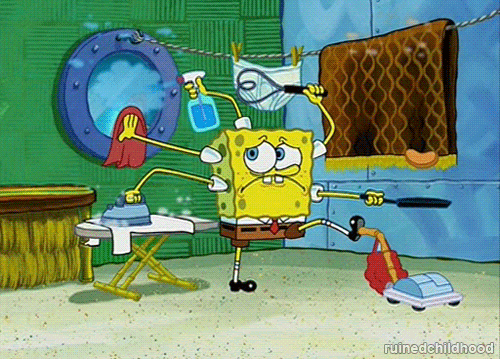 They understand the products and services they are offering and influence their consumers on a deeper level—based on KEY scalable metrics.
These guys are the superheroes of modern marketing.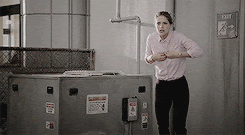 But what makes a hero SUPER are the skills and tools he possesses to do the unthinkable.
The same thing applies to growth marketers. There're necessary skills you should possess if you want to stay on top of your growth marketing career.
What skills do you need to have?
Before you can comfortably say you're a growth marketer, one term must DOMINATE your dictionary:
Being a T-shaped marketer means you have a broader knowledge across multiple business domains with specialization in marketing or your specific field.
Let's break it down a bit.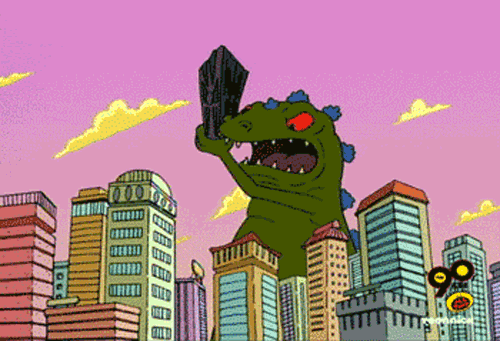 You're more of a cross-team contributor than a one-team contributor.
Hmm… sounds unconventional, right?
It was Brain Balfour that first mentioned the concept of T-shaped marketing. He recommended a learning plan that shaped marketers like a "T."
Here is an image of how the T-shaped diagram looks like:
BTW, the T-shaped can be designed based on your preference and specialization.
Five Key Skills You Need as a Growth Marketer
1. Performance Marketing
It's a broad term for Ad campaigns and online marketing—where marketers pay ONLY for a specific action that occurs.
The actions could be a sale, a click, a generated lead, or more.
Generally, performance marketers rely heavily on paid marketing channels like:
Sponsored Ads
Search engine marketing
Social media advertising
Also, you have to get accustomed to terms like CPA, CPS, CPL, CPC, and CPM.
2. Analytics
As a growth marketer, you have to be data-driven.
Oh yes! Actionable data is the thing here.
You need to know how to do the following:
Gather the right data
Analyze it
Critically think behind the numbers
Define what it shows
Explain the reason for the data
And put your conclusions into action
A great example is when you look at the marketing funnel of a company. And you can tell the bottlenecks, analyze the possible causes, and create implementable solutions.
3. Product
According to Brian Balfour, every growth marketer should be a product manager.
At some point in your growth marketing career, you'll have to use your product management skills.
You should be able to leverage the data obtained from analytics to model your company's product to fit correctly into your consumer's value journey.
In other words, as a growth marketer, you're responsible for creating UNLIMITED WAYS to improve your company's product.
4. Copywriting
It has to do with using the perfect words (copy) to communicate a narrative to your prospects.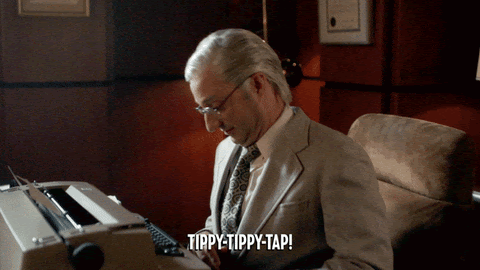 You need to develop copywriting skills as a growth marketer.
It will help you to know how to relate the right message to prospects/consumers concerning your product.
5. Basic Code
Who says you don't need basic knowledge of HTML and CSS?
This level of code knowledge will be incredibly helpful in places like landing pages, email designs, blogs, etc.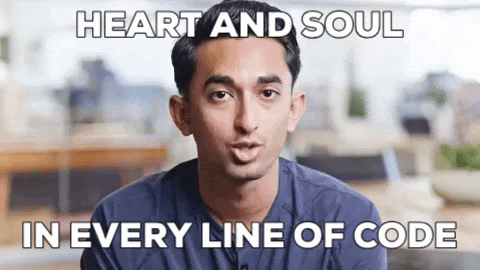 Breaking into a growth role as a traditional marketer
Now you're ready to make the transition from a traditional to a growth marketer.
There are four things you should do:
1. Upskill yourself
To break out from the traditional way of doing things, in terms of marketing, first, you need to trash your old ways of doing things.
The next thing is to up your game.
And you can ONLY do this by engaging these mediums.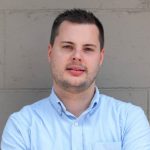 I have been looking for such an amazing service for quite some time, and I am very pleased with the result. GrowthMentor is a great place to ask real questions to other growth marketers who've "been there, done that". It's refreshing to be able to bounce ideas around and get outside opinions and advice from experts in the field, not just your own team.

Stéphane Recouvreur Digital Marketing Executive at DDLS
2. Start a Side Project
No doubt, side project marketing is a game-changer. It's a bridge between put-off ads and content marketing.
In essence, it's a great way to draw consumers to the main business by creating side projects that complement the core product.
And there are simple ways to go about it…
4 Things You Can Do to Beef Your Side Project Marketing
Be as simple as you can be—don't overcomplicate things. Your main focus is to catch the attention of your prospects by solving their problem.
Try as much as possible to use less expensive tools. So, you won't lose much if it flops.
Don't be uptight—have enough fun and build tons of positive vibes with your consumers.
Leverage Partnership opportunities. Don't try to do it alone. Partner with other businesses that will make your work easier.
Two Great Examples of Growth Marketers/Founders That Used Side Project Marketing to Scale
Crew.co (unsplash.com) – Crew started unsplash.com as a side project to bail them out when they were at the brink of shutting down. unsplash.com lived up to expectations.
Checkmarx (Gameofhacks) – Checkmarx started Gameofhacks as a side marketing project, using quizzes to channel both newbie and experienced web developers to their website.
Here Are Few No Code Tools You Can Use for Your Side Project
For building apps: Glide, Bubble, etc.
For managing data and content: Coda, Airtable, etc.
Website builders: Squarespace, Laden, etc.
Work Automation: Zapier, Clay, etc.
Payment Solution: Substack, Gumroad, etc.
"One thing I've learned about Side projects is that if you don't want to do it, you should probably do it. Being uncomfortable means you're growing. If it makes you afraid, try it." – Corey Haines
3. Build a Personal Network
You need to build a personal network as you grow in your growth marketing career.
Hence, we've listed a few tips that can help achieve this feat comfortably.
Maximize your LinkedIn Network
Create value and be more resourceful among your network.
Give more than you receive.
Ensure to always stay in touch no matter your schedule.
Focus on the right set of people you intend to help or get help.
4. Start Documenting Everything You Do
As a growth marketer, data is pretty relevant.
Make a conscious effort to document your growth process.
Nothing gets omitted!
From start to finish. Record everything.
That way, you'd be able to access your growth level after a certain period.
Talking about keeping data, you must note that every result in growth starts from an experiment.
So, if you're not recording your tests and hypothesis, how would you be able to apply the steps you took to hit a certain level of success?
Also, when it comes to turning your boring marketing initiatives into experiments, you must consider PROCESS!!
And the best way to run these experiments without getting bored is by leveraging hypothesis-based tests.
Another thing to do is ONLY to prioritize the RIGHT metrics.
Where to find growth marketing roles?
Now you're clear about how to break into a growth role from traditional marketing.
It's only normal if you ask where you can get the roles.
Not to worry, we've got you covered.
First, you can start with slack communities.
They are like Facebook groups—but based around specific data.
So, why should you consider it?
Well, for two key reasons: the high activity level within the community and the quality of the information it offers.
Here're some slack communities that will significantly benefit your growth marketing career:
Traditional Job Boards
That's not all. You can also leverage on job boards like:
Cold Outreach
Hmm…can I reach out to companies I admire?
Of course, you can. All you need to do is research and take a good shot.
How?
In four steps:
Find and research your targets
Create a customizable email template. The template should have a lot of room for personalization. The personalization could be something personal or about a recent success in a P.S. line
Get the contact details of the company's best point of contact
Send the email out. Wait. Proceed with follow up
A good example is Alex Berman, X27 Marketing, founder.
He went from being the new kid on the block to generating over $400,000 in recurring annual revenue—in one month.
How?
He used a basic cold email strategy on the biggest and best enterprise companies. Then, he followed up.
How much do growth marketers make?
Good Question!
Before we get to the answer, you have to note one thing: the typical pay of a growth marketer consists of money alongside equity and benefits.
But, whatever you get depends on some factors like:
The role you play in the company (junior, mid-level, or senior growth marketer)
Responsibility
Experience and skills
Geographical location
Type of company (small or largely funded start-ups)
Example Salaries of Growth Marketers Look Like This According to Glassdoor
Small start-ups
Junior to mid-level growth marketer = $66,455 to $96,902 per year + 0.5 – 2.0% equity + benefits
Senior growth marketer = $82,000 to $165,000 per year + 0.1 – 0.5% equity
Larger funded start-ups
Junior to mid-level growth marketer = $66,455 to $96,902 per year + 0.0 – 0.5% equity
Senior growth marketer = $82,000 to $165,000 per year + No equity
From the look of things, the main difference between the salary from small start-ups and larger funded start-ups is the equity packages.
Related: Learn more about Growth Marketing Managers and VPs of Growth
Should You Consider Equity Only Job Roles?
According to Brian Geisel, Geisel Software, CEO, it's not the best idea to opt for equity only job roles.
Why?
It may create a strain—especially if you need a salary to survive.
But, if you must consider this option, here're pros and cons that'll help your decision.
Pros
It may allow you to cash in.
It's a potential for a full-time job.
Cons
Impending investors may reduce the value of your stake in the start-up.
It comes with increasing work demands.
What growth role hirers look for in candidates?
Here're the main features growth role hirers look for in candidates ranging from the basics to capabilities:
Competence
Ability to proactively clarify unclear things
Reliability
Social skills
An obsession for learning
Shares information with ease
Ability to create a process for generating and prioritizing good ideas
Good knowledge of how to execute ideas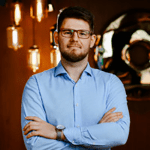 It's important that the potential growth marketing candidates are hungry for knowledge to keep up with this rapidly evolving space, have high potential to develop required skills along the way, and are good team players to work at the intersection of multiple functions seamlessly.

Tomek Duda - Director of Growth at Ladder.io
What questions growth marketing recruiters usually ask?
These are some sample questions that recruiters will ask you—to confirm if you have the traits listed above:
What are you currently reading? — The kind of books you read plays a significant role in your perception of things, especially in growth marketing. So, read good books like Growth I.Q.—that will improve your skillset.
What is the last book you finished? — Starting a book is good. But, finishing is better—it helps you get the hang of things.
How do you keep yourself updated with the latest happenings in marketing? — There're a number of growth marketing communities online—join one. You can also rely on growth marketing blogs for updated information.
What kind of courses have you been doing in marketing? — As a growth marketer, you're supposed to be "T-shaped." Hence, you need to enroll for courses other than marketing, like coding, copywriting, design, etc.
When was the last time you've been able to teach your coworkers something? — This question helps recruiters to test your ability to share information.
When was the last time you've been able to learn something from a coworker? — It helps employers to test your level of obsession and passion for learning.
How did you feel about it? — You should feel comfortable about teaching and learning as a whole.
It's over to you
Your growth marketing career is ready to kick-off!
The ball is your court. You can take action with all the nuggets listed in this post, and you're on your way to a blissful career.
But if you still need help getting into a growth marketing career?
Book a call today with a growth mentor and get career mentorship.