Unless you live and breathe digital marketing, it's hard to keep up.
If you're not a marketer by trade, the amount of information available online is overwhelming.
Where to even start?
Mentorship: the ultimate growth hack for digital marketers
Mentorship is the fastest way to learn digital marketing that works for your business. Learn from someone who's been there before you, someone who understands your digital marketing struggles and wants to help you learn fast.
The digital marketing challenges you face are unique to your business. A generic piece of content you find on a Neil Patel blog post may give you an overview, but it won't get down to the nitty-gritty of how to overcome your limitations.
Learning by doing is great, but what if you aren't too sure about what you're doing?
That's where mentors come in; they can guide you through the process of elevating your digital marketing skills.
When it comes to learning something new, you are 90% more likely to remember it if you actively do it.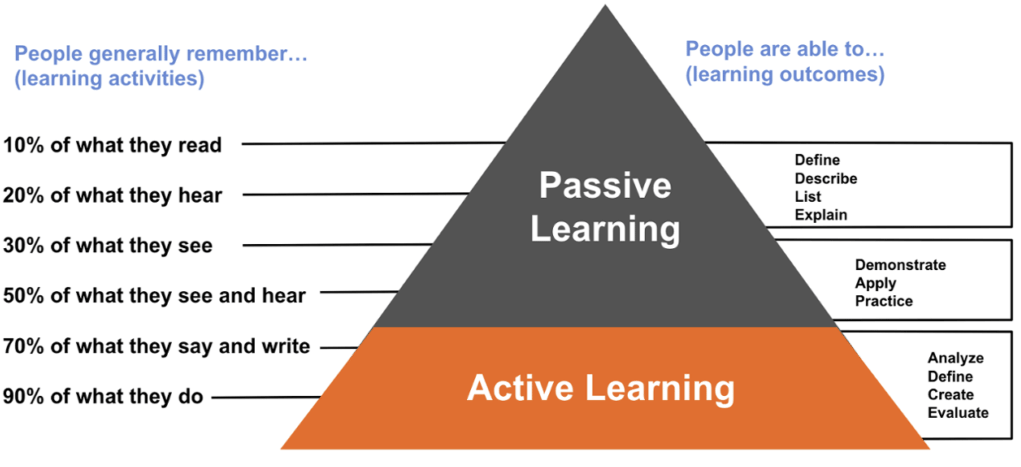 Your brain finds it hard to retain 'how to' content when you just read it.
If you want to learn fast, you need to dive straight in and leave your comfort zone. This method, of course, is higher risk, especially when you're unsure and have real dollars at stake. A mentor can help de-risk this process.
Created a campaign you want to launch but need a second opinion?
Got the perfect plan to acquire new customers but not sure it's quite right for your industry?
Turn to your mentor.
Mentors can help stop you from making rookie mistakes like they did and give you evidence-based solutions for where you feel stuck.
This is the story of how I taught myself PPC years ago. I'd spend no more than one-day consuming data (while taking notes). Then I dived right into it avoiding the comfort zone at all costs. I'd create campaigns, ad sets, ads, and the whole nine yards, but just not set them live. After I've given it my best shot, I'd talk to a mentor to answer any final questions. That active learning process helped me hack my learning curve like crazy.

Foti Panagiotakopoulos - Founder at GrowthMentor
Where to find a digital marketing mentor
Find a mentor in your company
Finding a senior team member within your organization to mentor you is perhaps the most obvious option. It will also be cost-effective and easy to find someone internally who can mentor you.
However, there are some issues with getting mentored by colleagues:
The people with the expertise you're seeking in your company often aren't experienced enough to advise you and help you level up
Colleagues may find it more efficient to do the work themselves rather than teach you how to do it.
They often times just can't be bothered to mentor!
It's also helpful to get an outsider's perspective when it comes to digital marketing challenges in order to get that experience or advice that people in your team haven't considered.
Find a mentor on LinkedIn
Never underestimate the power of this platform!
When used well, you can get great value from it. What's more, it gives you access to millions of expert marketers who are just an intro or a message away.
Here's an example of a cold outreach message to a potential mentor:
Try to be as specific as you can when it comes to why you'd like their mentoring help. If you're vague and ask for generic help, a potential mentor won't be able to understand your struggles.
You also need to keep in mind that just because you reach out to someone on LinkedIn doesn't mean they're looking to take on a mentee. People are busy, and much as they'd probably like to help you, mentoring may not be something they can fit into their schedule right now.
When using LinkedIn, you'll have to take a lot of rejections before you find someone who could be the right fit as your digital marketing mentor.
Find a mentor on GrowthMentor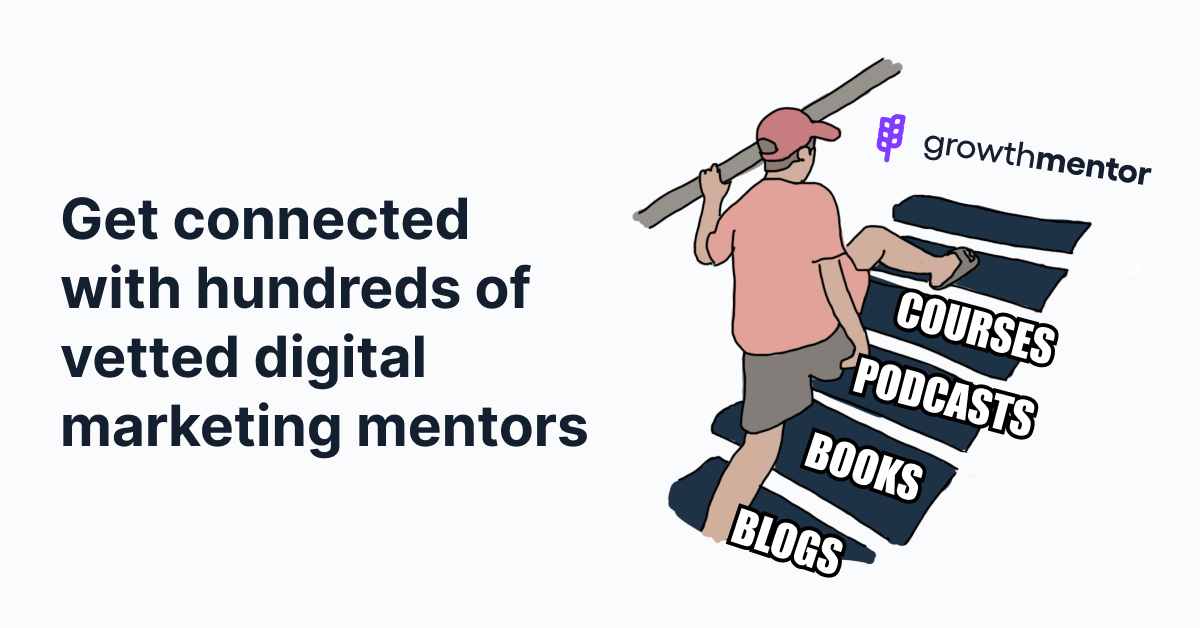 If you don't want to deal with rejections, come to GrowthMentor.
It's the #1 mentorship platform for digital marketers where you can hop on 1:1 calls with operators working at top tech startups. The mentors are all people who live and breathe growth. They've made all the noobish mistakes already, and want to help other marketers avoid the same ones if possible.
You can also be safe in the knowledge that the mentors know their stuff. Before they are accepted as mentors on the platform, they are all thoroughly vetted.
When you use GrowthMentor to find your digital marketing mentor, you can use the filtering system to find someone with expertise in specific fields.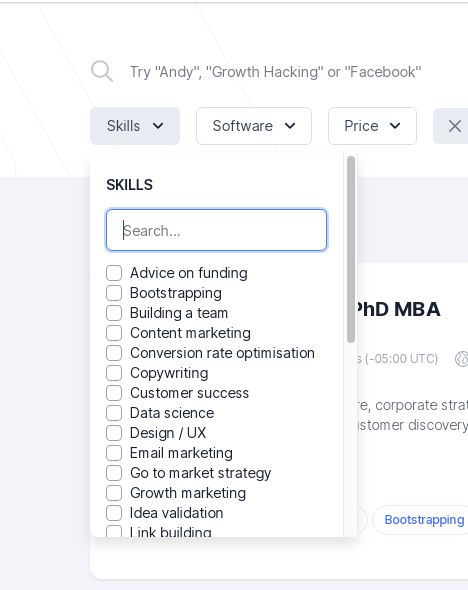 Whether you're looking for someone with mad skillz in SEO, Facebook Ads, or Google Ads, GrowthMentor's got you covered.
The community is very supportive, and you can book as many free mentor calls as you like.
As well as finding a mentor, you can also be part of small masterminds with like-minded people looking to learn new marketing skills from each other.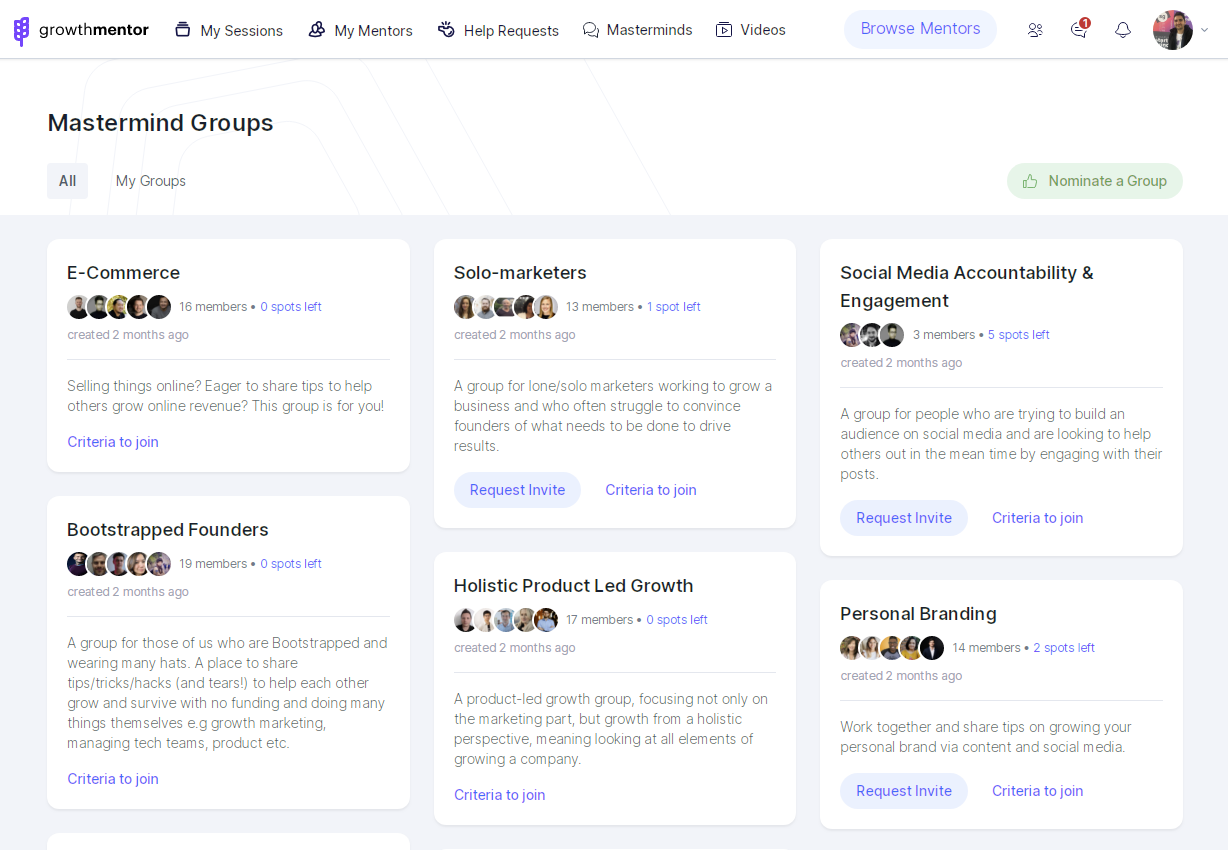 Over 33,000 mentorship sessions have taken place on GrowthMentor since we launched in 2018.
What our community is saying
Use cases of a digital marketing mentor
Still wondering whether or not a digital marketing mentor is for you? Let's take a look at some of the instances a mentor can benefit you:
You have no idea where to start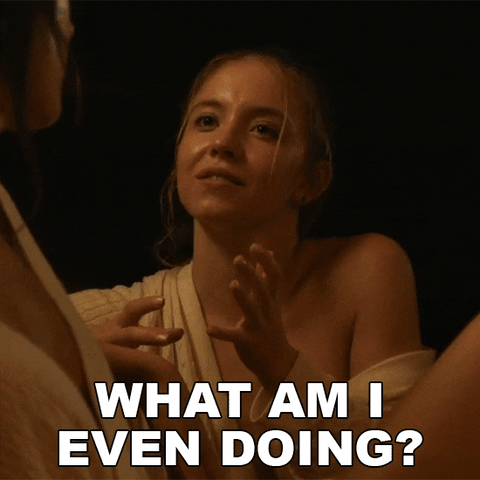 Are you feeling a little overwhelmed by all the content about digital marketing on the internet? Like you just don't know where to start planning your marketing strategy? A mentor can help push you in the right direction. If you have a bunch of ideas but aren't sure how to prioritize or start implementing them, a mentor can help.
Mentors are great for self-starters who have lost their way a little. Getting some clarity by speaking to someone outside your business can boost you to get back on the right track.
You want to boost your confidence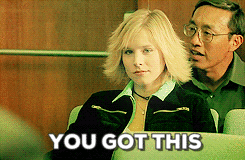 Imposter syndrome is real, and it's worth remembering that even experienced people suffer from a lack of confidence.
Going it alone is will lead to burning yourself out and will doom your business to failure. It doesn't matter what your business goals are, whether you plan to stay with the company until your retirement or whether you're looking to sell up as quickly as possible. The company needs to be able to survive without you.

Nathan Sudds - Productivity Mentor
It can be tempting to feel like you need to master every aspect of digital marketing. Remind yourself that it's not necessary! There are people out there to help you. Whether it's hiring someone to manage the admin side of your business or talking to a mentor about your growth strategy, there's someone out there who wants to support you!
Don't go it alone; using a mentor can help you accelerate your learning track.
You are considering delegating marketing but aren't sure how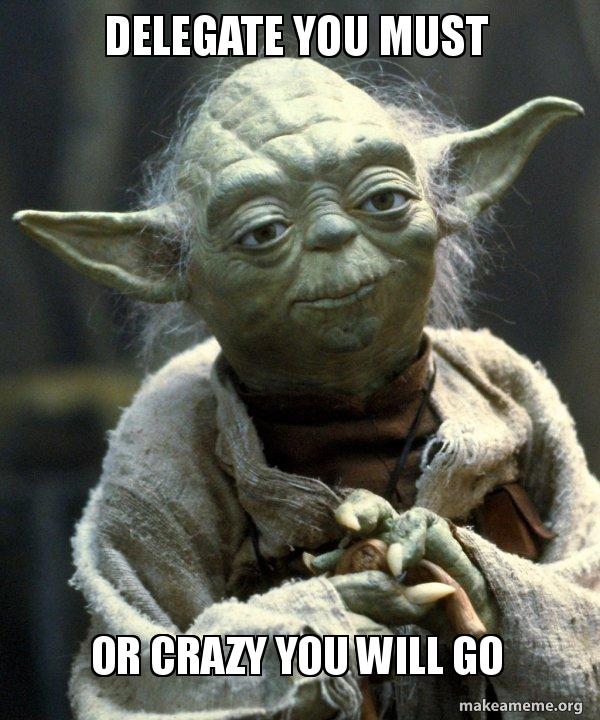 If you're a founder and haven't worked in marketing before, it can be stressful to work out who you should hire to help you grow. Should you go for a freelancer, agency or hire full-time? There are pros and cons to all, but if you don't know marketing yourself, making the decision can be tricky.
This is where a mentor can step in; they've been in your shoes before and know what works when it comes to outsourcing marketing. They can give you advice on the outsourcing strategy that will most benefit your business.
You want more diverse perspectives on your marketing challenges
You might have built a great marketing team already but may feel like you're stagnating a little and struggling to overcome challenges. Having a third-party, unbiased mentor can give you fresh perspectives that can inspire awesome new campaign ideas and new avenues to explore.
You want to make a career in digital marketing but aren't sure where to start
The mentor/mentee dynamic is traditionally for people who want to start in the field. If you're fresh to digital media marketing, 1:1 guidance from a seasoned marketer can help you decide on many important issues. They can help you choose where to specialize, the type of company you'd like to work for and whether you should dive straight into freelancing or go for a full-time job.
Asking questions about the career path you can expect to follow as a digital marketer can be incredibly useful for people new to the industry. Your mentor will be someone who's gotten verified digital marketing results and can help you plan your course of action.
You're considering restructuring something major
Mentors aren't only for those that want to change careers or want advice on an ad campaign. You can get mentorship on technical aspects of marketing too.
Perhaps you want to make changes to the technical elements of your website, such as your URL hierarchy. With big projects like this, it can be super helpful to get a second opinion before implementing the changes. It's beneficial if the technical side of marketing isn't your forte.
Can I benefit from a digital marketing mentor if I'm a founder?
Founders need marketing mentors too.
As a founder, you wear so many hats, making it impossible for you to be exceptional at everything.
You don't need to be an expert in digital marketing, but you need to have a certain standard of knowledge about what's driving your growth.

I have been using GrowthMentor now for about 8 months. I've met with 17 different people amongst many different channels and strategic levels of marketing. I'd say at least 90% of my sessions have lead me to making decisions which have had an impact on my business.

Jacob Elbaum - Growth Marketer at Voice123
Having a marketing mentor can help you level up your marketing game. You'd be surprised how much of an impact a marketing mentor can have on every aspect of your business.
How much should I pay for a digital marketing mentor?
Free Mentors
When you don't pay for your mentor, it's likely going to be someone in your network who genuinely wants to help you. This is great because you probably have a personal relationship with them.
Where it isn't so great is how impartial they'll be able to be when giving you advice. Do they have the specific expertise you need?
You may use cold outreach to find a mentor. However, the best marketers are very busy. If you want genuine experts with data that backs up their success, it's tough to get them to mentor you for free just because you asked them. They likely receive dozens of requests every month to be a mentor; why would they say yes to you?
Paid Mentors
You get what you pay for is a common saying, but this is not necessarily the case when it comes to mentoring.
The internet is riddled with fake marketing mentors who portray themselves as "gurus". They charge hundreds or even thousands of dollars for their courses and masterminds. These fake marketing gurus will offer quick fixes, ways to make money fast and accelerate your business with little effort.
Be warned; they aren't legit. If they were so successful in their own companies, why would they need to sell marketing courses to you on social media?
How to know when you're paying too much
You can recognize these fake gurus a mile off. One of the tell-tale signs of their fraud is the extortionate prices they charge for their courses. Some of the most famous "guru" scammers to avoid are Tai Lopez, Dan Lok, and Wesley Virgin.
Think about it.
Professional "digital marketing mentors" that do this for a living have vested interests. The quicker you learn, the worst for them financially.
Avoid them! If you're paying more than $1,000/mo, you're 100% paying too much.
When the payment is reasonable
On GrowthMentor, you can find the perfect balance between free and paid mentors.
You pay a monthly membership fee which gives you access to book unlimited free calls. The mentors aren't trying to win your business or spark an ongoing business relationship with you. For that reason, you get bs-free advice that isn't sugar-coated to try and keep you sweet.
The mentors offer free coaching for a variety of reasons:
They learn from you too! Just because they are giving the advice doesn't mean they can't learn anything from you and how you do things. Many mentors on GrowthMentor are also mentees themselves. The platform fosters an exchange of knowledge.
They genuinely love helping others succeed.
They don't want to see you waste time making the mistakes they did when starting out.
It's a way to pay forward all the smart advice they've received in the past.
They love getting reviews that acknowledge they've helped you! The reviews also push them up in the listings so they can help even more people!
Having said that, as part of the give first pricing model, the mentors do have the option to charge for their time after they get 3 reviews. Most of the mentors don't (around 72% of of all mentors are doing it for free, even though they're able to charge if they want to), but the ones that do charge for their time offer super friendly pricing.
The average rate for a 30 minute mentorship session on GrowthMentor is just $35.18.
Think about that next time a mentor tries to charge you $1,000+ per month for a retainer.
How to be a good mentee
So you've decided a mentor can help you with your digital marketing struggles. Here are a few pieces of advice to keep in mind:
Maintain realistic expectations – Your mentor isn't there to tell you what to do. Their job is to advise you on what you have already done and what you're planning to do. Don't expect that your mentor is a silver bullet to success. They're human just like you and will also have limitations.
Come prepared with good questions – To get the most out of mentoring sessions, you need to know what you want from them. Think carefully about the questions that are most pressing for your business. What needs attention most urgently? What's holding you back from taking the next step forward? Use your mentor's time wisely to get the best out of them.
Follow up with your mentor – When it comes to mentorship, you really do get what you give. If you have one call and then never follow up, it can be a waste of time. Maybe that one call answered all your questions, but chances are you need to go away, do some work and show your mentor how you progressed. If you want to develop a relationship with your mentor, be sure to follow up, and keep them informed. It's your responsibility as the mentee to be the initiator. Your mentor is busy and doesn't have time to keep tabs on you.
Be respectful – Respect your mentor's time, and don't expect them to become an unpaid, advisory member of your team. Keep all your questions for your next session, and don't send them emails every day.
Find the right marketing mentor for your business
Founders can significantly benefit from having a digital marketing mentor. Taking advice from the experts who have been there before you gives you the chance to learn, scale your business, gain clarity, and boost your confidence.
A word of warning; watch out for the frauds.
Look for mentors with legitimate credentials who genuinely want to help you and see your business succeed.
It's also worth searching for a mentor with specific experience relevant to your current challenges. Start by browsing the expert marketing mentors on GrowthMentor.
Join the #1 mentorship platform for digital marketing
Get unstuck quicker with 1:1 advice from digital marketers that have a demonstrable track record of success growing businesses.
Join Today