Join GrowthMentor
Unlock access to 60+ hours of exclusive video content
Create Account
Get the most out of your PPC Advertising Budget
Learn how you can leverage Google Ads for your business by maximizing every dollar spent.
Getting started with Google Ads can be daunting. It's a complex platform with a lot to offer businesses of all sizes. In this session you're going to learn the best practices that drive positive ROI for businesses on the platform.
You're going to get the opportunity to learn the little secrets that take an account from good to great.
This workshop will be highly interactive using an actual Google Ad account rather than a slideshow so that you can learn in action.
You'll learn:
The different types of Google Ads available to you and when to use them
How to navigate keyword research
How to choose the best bidding strategy for your business
How to ensure that your results are being tracked accurately
How to experiment and test with your messaging
How to leverage audiences in Google Ads
Supportive tips to help you save time (Eg. Automating control actions with rules)
The mentors in this video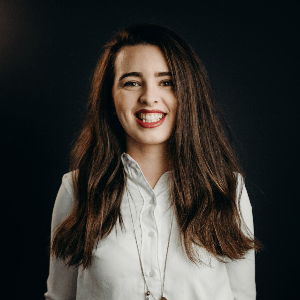 Jen Bryan
Co-Founder & CMO of LAUNCH Growth University | Founder Of JDigital.ie & LinkInBio.ie | Paid Advertising Specialist
I am an award winning paid acquisition specialist with an honours masters degree in Digital Marketing Strategies.
Join the community
Enjoy the peace of mind that advice is always only one Zoom call away.