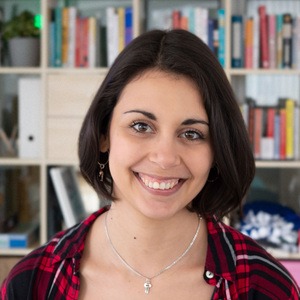 Vassilena Valchanova
Digital Strategist & Trainer
I've been a long time Buffer user and it can do wonders for small teams that want to scale content production on social media. An NGO's whole content process relies on a Trello + Buffer Zapier integration which lets us be consistent with content, although we work solely with volunteer content creators.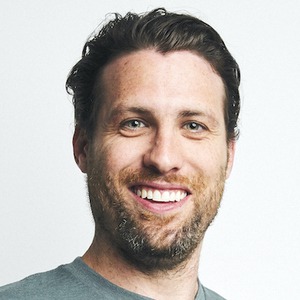 David Kelly
General Manager at AppSumo Originals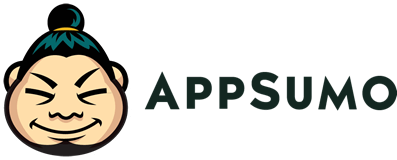 I used to lead many of the social channels at Fox Corporation when I was a Product Manager for News Corp. To push out messages on social, we were early users of the Buffer platform. To this day, I use Buffer to schedule social messages — and I'm friends with a few Buffer guys so I know the tool extra-well.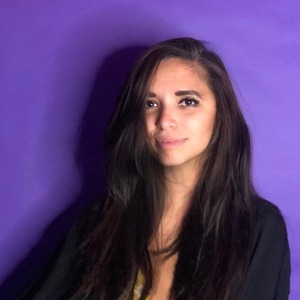 Hannah Parvaz
Head of Growth at

What can I say? Need to get some socials scheduled? Buffer has always been my preferred tool. If this is something you'd like to discuss, just let me know in your message.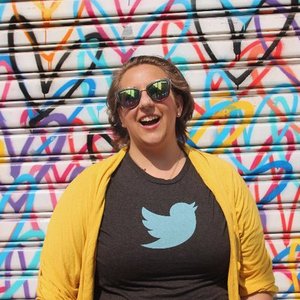 Jess Bahr
Sr. Director, Growth & Analytics at
Buffer is my go-to personal platform for social media. I previously worked for an enterprise-level social media publishing tool, SocialFlow, but still used Buffer while there.
How Growth Mentor works?

Step 1.
Browse mentors
Browse through our list of +200 mentors using the filters. Make sure to read their profiles and reviews in depth, and make your choice.

Step 2.
Send session request
Found the perfect mentor for you? Awesome, time to request a call. Tell them a bit about your situation, choose a time, and get it set on your calendar.

Step 3.
Get on 1:1 call
Time for the call, yay! Make sure you show up on time and prepared to make the most out of it. Pro tip: Ask your mentor if it's ok to record the screen so you can take notes later.
Why talk to a Buffer expert?
How a growth mentor can help you with Buffer:
You're currently using another tool and are thinking of switching to Buffer and want to talk pros and cons
You're a Buffer user and want someone else to take a look at your social media posts to see if they can uncover low-lying fruit
You're thinking of creating a similar SaaS tool and want to talk to Buffer users as market research
You want a social media expert to tear down your social media posts and would prefer if they knew Buffer really well since you use it
Whether it's your first time setting up Buffer or you're an experienced Buffer user that's been using it for years, it can't hurt to speak to other Buffer experts to get their take on how to maximize the impact of this incredibly powerful tool.
Related Use Cases
view all use cases
Frequently asked questions
Have a question you don't see here? Ask us on live chat!
We have a very detailed filter system for you to sort the mentors. Filters like areas of expertise, tools, language, price and industry.
Members can also post a help request and have mentors apply to help if they feel they are a good fit.
Then the third option is to just ask us! Give it a try right now and ask us on live chat 🙂
Three choices:
Mentors and mentees are able to set their communication tools in their profile settings.
It is a good idea to connect with the other person once the session is accepted and the details are given. This ensures that the correct details were given and when it is time to start, you can start on time.
Here are some tips on how to get the maximum bang for your time on growth mentor calls.
Come into this with realistic expectations. They're mentors, not magicians.
Ask your mentor if they'd be cool with you recording your screen with Loom
Give contextual information to help paint the picture of your current situation.
Growth mentors will be asking you lots of questions, answer them as honest as possible.
Don't be afraid to push the boundaries of question asking. Be inquisitive. Stories are gold.
Don't feel pressure, just relax. There's no right/wrong way to do this. Avoid binary thinking.
Try to form mental patterns, especially if you speak with multiple mentors. Pay attention to metadata.
Embrace alternative views. Ask the mentors to play devil's advocate and challenge your assumptions.
Be friendly and authentic. If you're likable, the mentors will be your biggest supporters (even after the call is over).
Yup! Many of the mentors offer monthly coaching packages for members who want to really dive deep into a specific area.
Each mentor creates their own package so what they offer and the price vary from mentor to mentor. You can find their coaching info at the top of their profile.
Meet us on the inside
If you think you need help, you do
Talk with like-minded experts. Get fresh growth ideas. See the blind spots in your decision-making. And grow like crazy.
What's included with Membership?
Direct access to schedule 1:1 calls
Ability to post help requests
Opt in for 1:1 monthly coaching packages
Weekly check-ins with our Accountability Coach
Unlimited calls with mentors listed as FREE
Membership to private Slack Community
Ongoing support from admin with mentor suggestions