Looking to connect with like-minded startup enthusiasts in Athens?
This event is open to anyone interested in meeting fellow entrepreneurs, marketers, and innovators and leveling up your game 💪
Curious about what topics are generally discussed at our events? Pretty much the same things that are discussed on the platform. These are the topics of the calls booked on the GrowthMentor platform in the last year.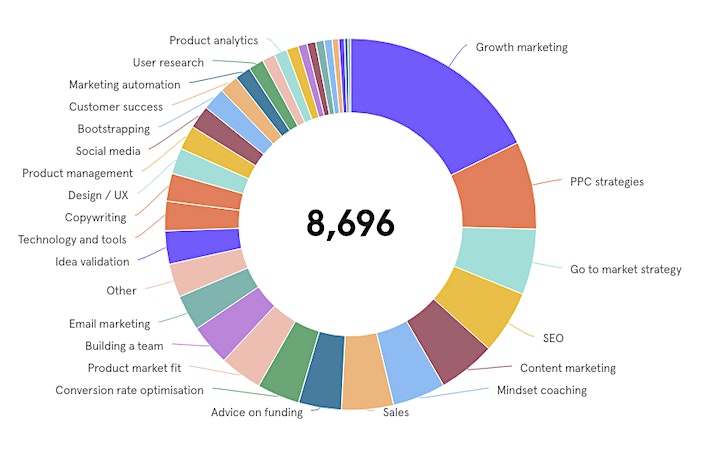 Mentors on our platform are highly vetted and one of the biggest characteristics we look for during the interview process is the genuine desire to help others. SO there is no need to be nervous, these folks are super friendly and knowledgeable 😊
Please don't hesitate to ask if you have any questions at all! We're very excited about this event and looking forward to meeting some new faces in Athens!
Want to network with the best startup people in Athens?
Sneak peek from our event in Athens