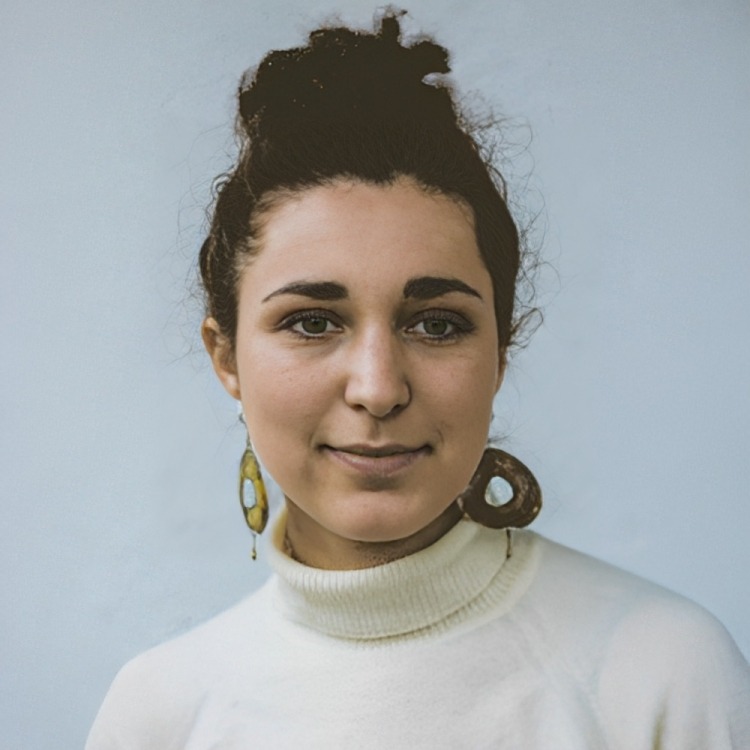 Crazy how we sometimes forget how important it is to have a community that takes an active interest in your development and can hold you accountable.
Silvia Tosca Bertolini
Tell us about what you are currently working on.
I am leading the international marketing efforts of a bootstrapped B2B service company as a solo, end-to-end marketer.
I'm building out marketing activities across SEO, Social, and Paid channels to help expand the Headroom member base in the US and NL.
Being a 1-person marketing team means having to be very strategic when prioritizing channels and allocating resources, and balancing the flexibility of experimentation with a bit of realism on what can and can't be done.
Before you learned about GrowthMentor, how did you deal with the challenges you faced?
I was in some Slack groups (i.e. Superside, that's where I found out about GrowthMentor), followed lots of newsletters, listened to Podcasts (like the modern day marketer, the Drum), and exchanged ideas with friends in the same field.
However, being a junior marketer, I didn't have many senior professionals in my network I could get feedback.
During my first few months of work after university, I was part of a 1:1 mentorship program, which I used to discuss more high-level career challenges rather than getting targeted advice on technical marketing challenges.
What ultimately compelled you to sign up for GrowthMentor?
It was quite actionable and easy to sign up for.
I loved that with a monthly subscription, I could have access to multiple mentors, without any hidden or extra fee.
Also appreciated the tone of voice and how friendly the community seemed (and is).
Initially, I struggled to make good use of it, though. I had so many conflicting challenges and things I wanted to fix that I couldn't always pinpoint clearly during mentor calls.
Now I'm learning to ask fewer and better questions, really honing into each mentor's specific area of expertise and focusing on one thing at a time. This means for example setting up 3 mentor calls with 3 different people to get feedback on our PPC strategy, and another couple of calls just to get input on content strategy, or on our SEO efforts. Not trying to ask about "how to create a strategy to reach goal x " or hoping that someone will give you a solution to all your problems.
What's your favorite thing about GrowthMentor?
It takes away the reservations I would have of reaching out to busy professionals and taking away their valuable time because I know they are willingly giving their availability on GrowthMentor and are genuinely there to help you.
I also like the idea of expanding my network beyond age group, location, or field and the chance of sparking interesting conversations that might give mentors something to think about.
What topics have you mostly discussed with mentors?
Go to market strategy, how to prioritize as a solo marketer, PPC, ICP definition & messaging, SEO.
Is there a specific session/mentor that stands out in your mind as super helpful?
Lisa Kennelly, Paulina Szymanska, and Matteo Berzoini were recent good calls I had.
Based on the things you've discussed in calls, do you have any results to tell us about?
I was able to apply some ideas and suggestions I got to our PPC campaigns which have helped reduce CPC, I've implemented some adjustments in our content SEO strategy and saw early signs in ranking improvements, and also had the chance to talk to people who're in our target audience (founders and C-level) to validate messaging and offers.
How has GrowthMentor helped you?
Made me more comfortable asking for feedback and talking about challenges in a solution-oriented way. Helped me get out of my echo chamber and validate ideas I had for a while and made.
I've been looking to get out of my comfort zone and echo chamber for a while as a solo marketer, and that's when it hit me: I've got lots of friends and close ones, but virtually no professional peer group.
Crazy how we sometimes forget how important it is to have a community or a few people further ahead in their careers who take an active interest in your development and can hold you accountable.
What adjectives would you use to describe GrowthMentor?
Friendly, accessible
Join the community
Enjoy the peace of mind that advice is always only one Zoom call away.