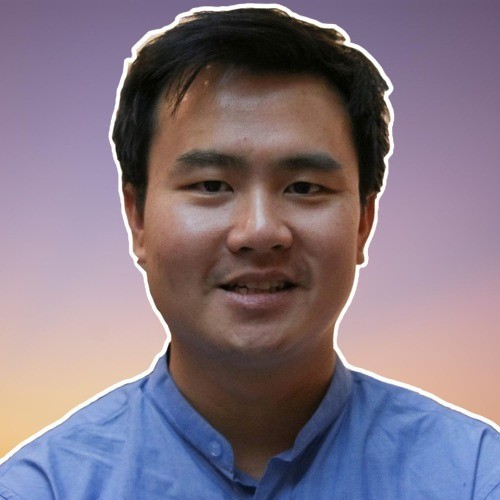 My favorite thing about GrowthMentor is having the possibility to reach out to subject matter experts. The mentor listing is incredible!
Minh
Tell us about what you are currently working on.
I am a freelance nocode developer and bootstrapping a SaaS company.
After successfully implementing programmatic SEO for a scale-up company as a developer, generating 7k+ indexed pages and 18k+ monthly visits, I started SEOmatic in October 2022 to help website owners, SEO agencies and SaaS do the same without requiring the help of a developer.
It's been a year now and I'm enjoying every second of working on this side project!
Before you learned about GrowthMentor, how did you deal with the challenges you faced?
As I mentioned, I'm a developer so I have no prior background in Marketing.
Before GrowthMentor, I was just learning on my own and testing things. I was doing #buildinginpublic on Twitter to acquire customers but quickly realized that this can't work in the long term and won't take me far. I needed to learn Marketing from the pros.
What ultimately compelled you to sign up for GrowthMentor?
I'm a person who likes to try things and see the results, so watching video tutorials all day won't help.
I like to set my own strategies and then get help from experts to improve on them and check if I'm on the right track.
That's what I really like about GrowthMentor, having a sparring partner on specific subjects to talk to.
With GrowthMentor, I was able to execute my SEO strategy, create my first Growth Experiments roadmap, and get help from mentors along the way.
What's your favorite thing about GrowthMentor?
My favorite thing about GrowthMentor is having the possibility to reach out to a specialist in a very specific domain of marketing to get help. The mentor listing is incredible!
What topics have you mostly discussed with mentors?
Mainly: SEO, Growth Marketing and Go-To-Market Strategies
Is there a specific session/mentor that stands out in your mind as super helpful?
Will is definitely the most valuable mentor on the platform I had to speak to.
He helped with my SEO and how to execute the comparison/alternatives pages strategy. He shared with me his techniques to scale on this strategy and gave me real-life examples of comparison pages that he thinks are the best!
He is now one of my « recurring » mentors I try to have a call with him every quarter!
Based on the things you've discussed in calls, do you have any results to tell us about?
I'm currently creating comparison/alternative pages for my SaaS and I'm going to try 100 Growth Experiments and monitor closely the results/metrics so let's see, maybe I can tell you in a few months the results!
How has GrowthMentor helped you?
In a few months, I think I went from an indiehacker with no desire to do marketing to an indiehacker who loves doing marketing and wants to grow his business!
What three adjectives would you use to describe GrowthMentor?
Encouraging, delightful, distinct
Join the community
Enjoy the peace of mind that advice is always only one Zoom call away.