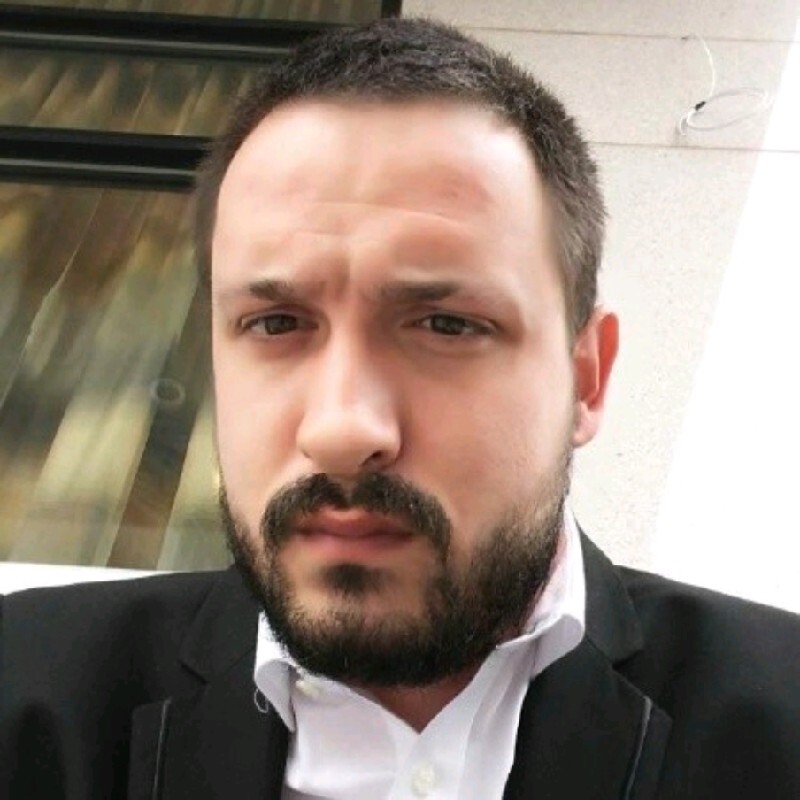 Openness to feedback, dedicated onboarding, new feature development, new mentors from all walks of business and all corners of the Earth - it's just so vibrant, constantly growing but keeping that "neighborly village" vibe.
Lazar Jovanovic
Tell us about what you are currently working on.
I am a VP of Business Operations who oversees all teams in the company with a hands-on approach to problem-solving and strategy.
I am working with 4-5 different, globally distributed teams on all sorts of initiatives that help us maintain proper marketplace dynamics while optimizing for growth. From new PPC campaigns for driver recruitment to seeking further programmatic SEO opportunities, small listing forms, or landing page tweaks – together we all work towards moving levers that influence our main KPIs.
Right now, adopting and adjusting our content to the rise of generative AI opportunities and challenges has been something that I personally focus a lot of my attention to, as well as the macro economical landscape in the United States, especially the costs of operating motor vehicles as the primary tool of drivers using our platform.
Before you learned about GrowthMentor, how did you deal with the challenges you faced?
I heavily relied on Google, YouTube, and Facebook Groups. Generally, it's been a struggle of mine to find people who face the same challenges that I do.
Most of my friends come from different industries and backgrounds, and in the online world most content creators are 10 or more steps ahead of where I would be on certain things, so it's always been a challenge to find good opportunities for me to exchange opinions and experiences with people in the same position.
What ultimately compelled you to sign up for GrowthMentor?
As a former but still passionate community manager myself, the one thing I always look for in an app/subscription is the depth of community engagement and interactions. In this domain, GM is in a league of its own compared to any competitor (I personally researched, found, and looked into 22 different apps so I am pretty confident about this claim).
I was able to leverage the relationships created on GM to go beyond and get introductions to people who aren't even a part of it, which all plays in favor of what Foti and his team have been building for the past 5 years!
The biggest reason I came and stayed a part of it aside from the community is the fact that the biggest users of the product are its core team members. Openness to feedback, dedicated onboarding, new feature development, new mentors from all walks of business and all corners of the Earth – it's just so vibrant, constantly growing but keeping that "neighborly village" vibe.
That is extremely hard to maintain because it requires dedication and a hands-on approach. And Foti definitely has that character trait. He is probably the most active member on the platform, on Slack, and on LinkedIn, and that's why the platform remains so successful.
I also solved that issue of finding people a step or two ahead. That helps a lot! And since we're not so far apart, even as a mentee I get to help them with stuff too so I feel valuable as well. Other platforms do not offer this benefit which to me is also important. I believe in the giving first principles which is why GM's mission resonates closely with me.
What's your favorite thing about GrowthMentor?
By far the community.
Comment threads on Slack would lead to DMs, DMs to calls, and calls to actionable items to help me and my organization grow. And also grow my professional network.
It also helps with personal brand building. Most folks are on LinkedIn and we tend to follow each other's content and engage, which in return helps with spreading the word about our respective careers.
I also really like it helps people just starting off with their own journey, as validating ideas and getting BETA testers or first subscribers and 1st $ made online definitely came for many as a result of being a part of GM, and these are such important milestones.
What topics have you mostly discussed with mentors?
I mostly looked for a particular solution to a problem I would face, so SEO, digital marketing and growth, leadership, and mindset as well.
Is there a specific session/mentor that stands out in your mind as super helpful?
I really liked my meeting with Foti because I rarely meet founders who are so receptive to feedback and sharing their business details.
I really enjoyed talking to Nathan Sudds and Dani Hart as both are experts in an area I recently became fascinated in – mindset and general ways of living a fulfilled life in a fast-paced startup world.
Finally, there are a ton of folks I never spoke with but chatted on Slack that did make my days on GM really interesting such as Lena Sesardic or Jason Tan for example whose product I now use daily!
Based on the things you've discussed in calls, do you have any results to tell us about?
The calls really helped me get some direct answers that are based on the experiences of other people, and not "googlable" advice meant to merely squeeze the SEO juice.
I implemented a few things that work well for me day-to-day, but my main objective was and remains to expand my network of growth-oriented people and grow myself as a result.
The outcome of these calls for me is incremental progress vs. immediate results, and I believe that's the true value of GM. I can still find hacks on YouTube but I need that human interaction to really grow as someone who can implement those hacks in the right manner.
How has GrowthMentor helped you?
I have worked remotely or alone since 2014 pretty much, and thus rarely interact professionally with anyone except my coworkers.
GM gave me that feel of being in a huge coworking space where I could just run into different people and chat casually but also learn about things from them.
It helped me also gain a bit of confidence with talking to strangers, as I don't meet too many of them while working in my apartment lol.
What three adjectives would you use to describe GrowthMentor?
Engaging, Exciting, Warm
Join the community
Enjoy the peace of mind that advice is always only one Zoom call away.