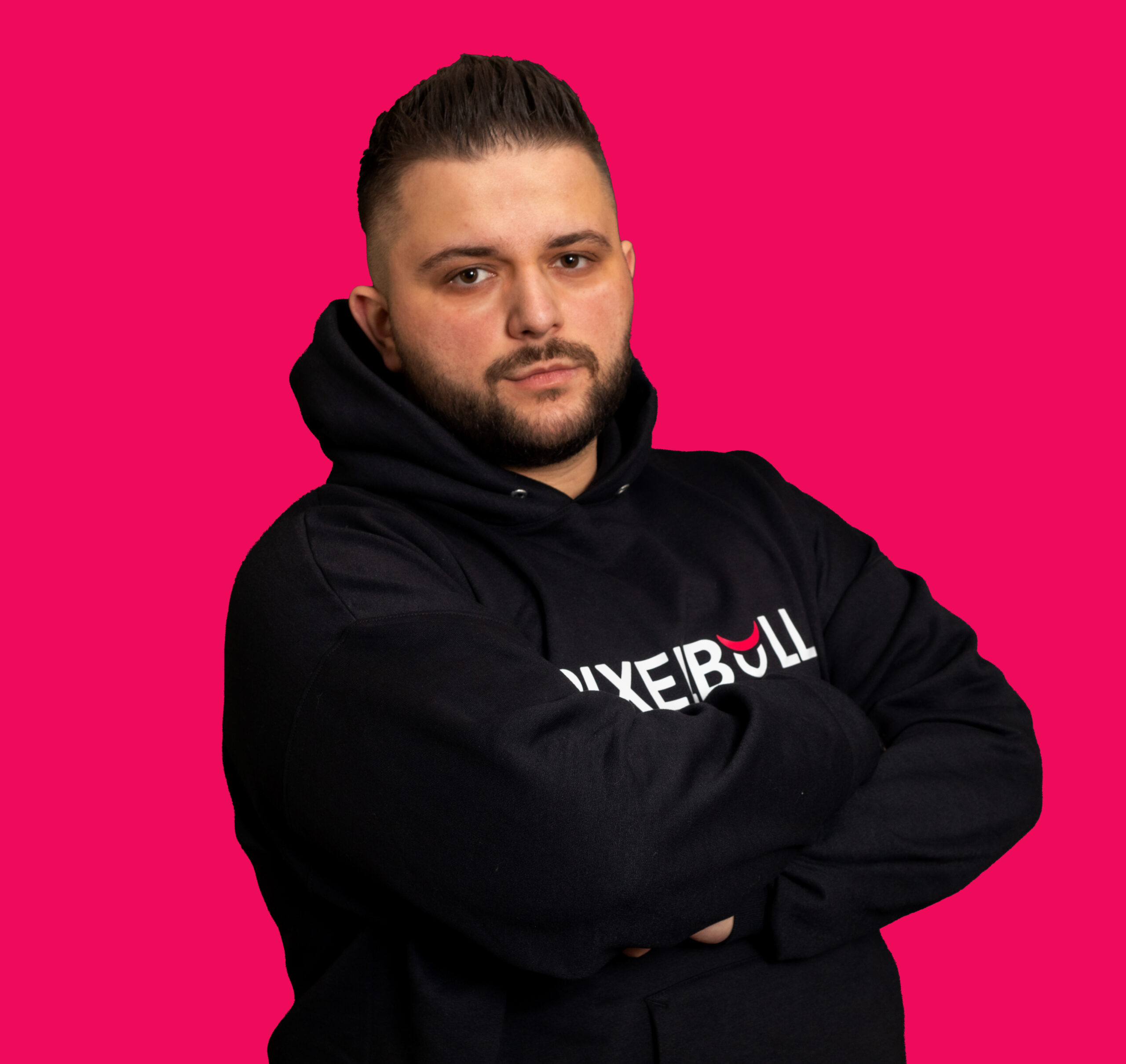 GrowthMentor offers a ton of features and benefits, but if I was to pick my favorite it would be - access.
Eddie Deva
Tell us about what you are currently working on.
I am the founder and creative director at PixelBull. I am also in charge of outbound marketing.
I am bootstrapping a PixelBull which is a subscription-based design, video editing and motion graphics service, and working hard to keep up with the demand as more and more people are taking advantage of what we have to offer.
I am also solving both sides bringing in clients as well as recruiting top-notch designers and editors as we grow.
Before you learned about GrowthMentor, how did you deal with the challenges you faced?
I used to rely solely on my network and online resources to help me grow my startup, like most other founders.
While this approach can be useful, I have to say that discovering GrowthMentor has been a game changer. It's a life hack that has helped me gain access to many experienced mentors who have been invaluable in providing guidance and support.
Instead of scrolling through Facebook groups or endlessly searching online, I now have a network of mentors at my fingertips who I can connect with on Zoom calls.
What ultimately compelled you to sign up for GrowthMentor?
To be completely honest I did not hear of GrowthMentor but after seeing it pop up on my LinkedIn feed by mentors and people commenting about positive experiences I had to try it.
I am a bit old school in that when I see actual real people using it and loving it only then will I actually sign up as I feel like social proof is something that gets me.
That includes everything, even restaurants haha!
What's your favorite thing about GrowthMentor?
GrowthMentor offers a ton of features and benefits, but if I was to pick my favorite it would be – access. As a bootstrapped founder, one lacks the network necessary to seek advice from different industry professionals without paying hefty fees or getting an introduction.
GrowthMentor provides an opportunity to connect with experts, making it a worthwhile investment. While running a business, you may be responsible for tasks ranging from SEO to backend integrations, and hiring people to complete them.
However, it is crucial to understand what is being done to make timely decisions and hire the right people.
With GrowthMentor, I can quickly schedule a call with a professional mentor when I encounter a new idea, such as SEO, that I am unfamiliar with. This allows me to learn and take action promptly. The same goes for other areas, such as cold outreach.
This is why I consider access to be the most valuable feature of GrowthMentor.
What topics have you mostly discussed with mentors?
Cold Outreach, Growing as a Business, SEO, Getting Enterprise Clients.
Is there a specific session/mentor that stands out in your mind as super helpful?
I had the pleasure of speaking with numerous mentors, and all of them were excellent in aiding me. However, a few of them stood out and went above and beyond my expectations, offering significant assistance. These mentors are:
Ahmet Can – Being extremely successful, Ahmet took the time to connect with me and provided insights on business ideas, how to overcome obstacles and actionable steps to help grow my business.
Andrew Bolis – Andrew was outstanding in helping me generate ideas to gain traction and navigate the LinkedIn platform. He provided helpful tips and demonstrated how to implement them live.
Sam Eisenberg – Sam is an innovative and creative thinker. He offered excellent ideas on acquiring clients that require my services and are actively seeking them.
Austin Mullins – Austin is an SEO genius, and he provided actionable advice on SEO. Despite my limited knowledge of SEO, he gave me an entire bachelor's degree worth of SEO knowledge in just 30 minutes.
Michelle Evans – Though I haven't had a call with Michelle, I have communicated with her on Slack, and she is always available and willing to assist far more than any other platform manager would.
Based on things you've discussed in calls, do you have any results to tell us about?
Since joining GrowthMentor, I have undergone a transformation and approached growth with a different mindset.
Previously, I focused solely on completing tasks, but now I prioritize productivity by delegating responsibilities to my team and focusing on activities that contribute to the company's growth as a founder.
How has GrowthMentor helped you?
The actionable advice I received on topics such as cold outreach, SEO, and LinkedIn content creation is invaluable and will undoubtedly yield positive results once implemented. I am excited to see the outcome of these ideas and believe they will be instrumental in growing PixelBull.
What three adjectives would you use to describe GrowthMentor?
Innovative, Practical, Dynamic.
Join the community
Enjoy the peace of mind that advice is always only one Zoom call away.