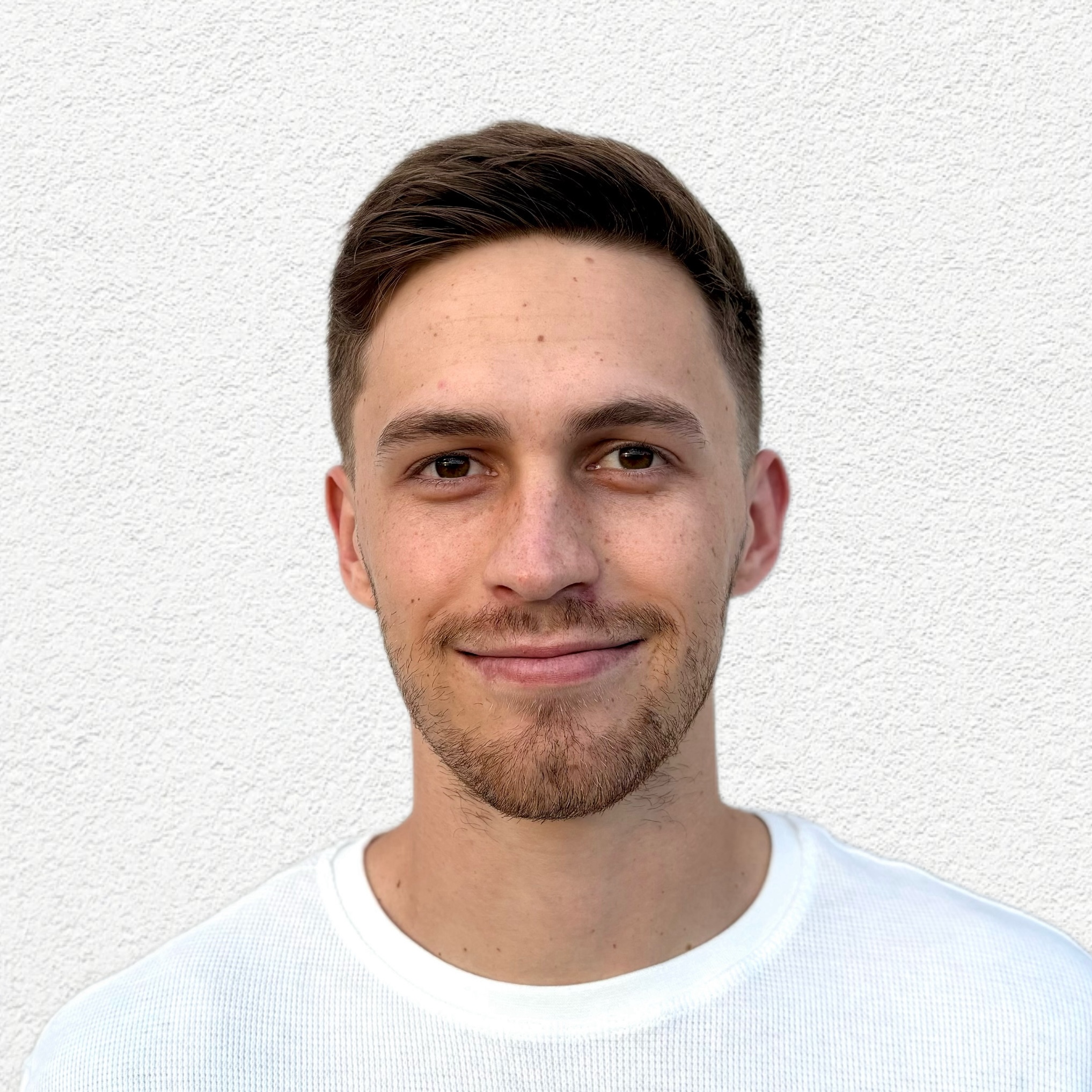 Having access to genuine experts who can help me understand my challenges and walk me through how to solve them is truly a game changer.
Brandon Horvatić
Tell us about what you are currently working on.
I am the co-founder of Yes Chef Studio, and I am in charge of marketing.
Right now I'm working on the marketing efforts for Yes Chef. We work with small to medium SaaS companies to design, develop, and optimize their websites (through a/b testing, heat maps, and other things) in order to help them grow increasingly faster than they would with a site that isn't performing well.
A lot of my time lately has been spent connecting with Saas founders to learn more about how they view their websites, common pitfalls they face, and ways that we can interject our knowledge to help them get to the next level.
Before you learned about GrowthMentor, how did you deal with the challenges you faced?
At first, I'd turn to blogs, courses, communities, and LinkedIn looking for answers to things I was struggling with. These worked in answering my general questions, but everyone has a unique situation so it often takes a deeper understanding to get to the root of the problem. That resulted in a majority of my time spent figuring out how to apply these answers to my unique situations.
I then hired a coach who was awesome but specialized in sales. So any sales questions I had he was great at answering, but when it came to topics he wasn't an expert in, I was still resorting to my first method. For comparison, the coach was $850 a month which is roughly what Growth Mentor costs each of our team members for a year!
What ultimately compelled you to sign up for GrowthMentor?
After working with a coach who was an expert in sales and seeing such good results, I found out about Growth Mentor and became super curious.
The thing that really convinced me was realizing that if I could get such good results working with ONE person in ONE area of my agency, what kind of compounded results could I get having access to 600+ mentors with expertise in practically every area of my agency?
What's your favorite thing about GrowthMentor?
My absolute favorite thing is the access to soooo many interesting people, at literally a button push away (and a meeting request). Having access to genuine experts who can help me understand my challenges and walk me through how to solve them is truly a game changer.
On top of that, having access to these experts and getting on a call within a few days literally helps me solve challenges within 1-2 weeks of them arising – all from one 30-minute call and actionable advice!
What topics have you mostly discussed with mentors?
Social media, conversion rate optimization, and email marketing.
Is there a specific session/mentor that stands out in your mind as super helpful?
I can truly say every call I had so far has given me value in one way or another. However, there are two calls that definitely stand out.
The first was with Barbara Stewart. She is an absolute genius when it comes to marketing and thinking outside the box. My call request was to just chat about some marketing ideas, and I left there with a whole list of things to do, and even brilliant ideas on upselling my services which wasn't even on the agenda!
The second was with Christoph Schachner who came to our 30-minute call with a 3-page Google Doc, and even though we tried to go through it as fast as reasonably possible, the call was almost an hour of just knowledge bombs. From it, I got a whole plan on getting leads which has been yielding results and it's only been a few weeks since implementing it.
A few other standout calls include Jacob Brain – who melted my brain with advice on pricing strategy, Sardar Azimov – who is the real email marketing wizard and Kuba Rdzak who gave me a positioning masterclass that I believe should be a TED Talk.
Based on the things you've discussed in calls, do you have any results to tell us about?
Growth Mentor has helped my agency with:
1. Positioning our brand to better attract and speak to our ideal customers
2. Package up our offer and price it a lot better than we previously did
3. Set up our whole email marketing campaign, from gathering leads all the way to our email sequence
4. Create a social media strategy that's consistent and targeted to our ideal customers
5. Restructure our whole website to be more direct, informative and convert better
And that's to name a few! Having this much knowledge at my fingertips honestly feels like a business growth hack.
How has GrowthMentor helped you?
Funny enough, Growth Mentor has increased my confidence and lowered my stress levels. No one likes uncertainty, especially when you're devoting tens or hundreds of hours to a project for your business or a client, and you're unsure if you're spending time on the right things.
With one 30-minute call, I can have a roadmap of exactly what I need to do. As well as what's important, and what's not important, and if I hit a brick wall along the way, I just book another call. It's truly life (and business) changing.
What three adjectives would you use to describe GrowthMentor?
Empowering, resourceful, and transformative.
Join the community
Enjoy the peace of mind that advice is always only one Zoom call away.