The full process of selecting a mentor, scheduling and meeting
Once you have selected a mentor that you would like to speak with by using the filters or if they applied to your help request, it is now time to schedule your session.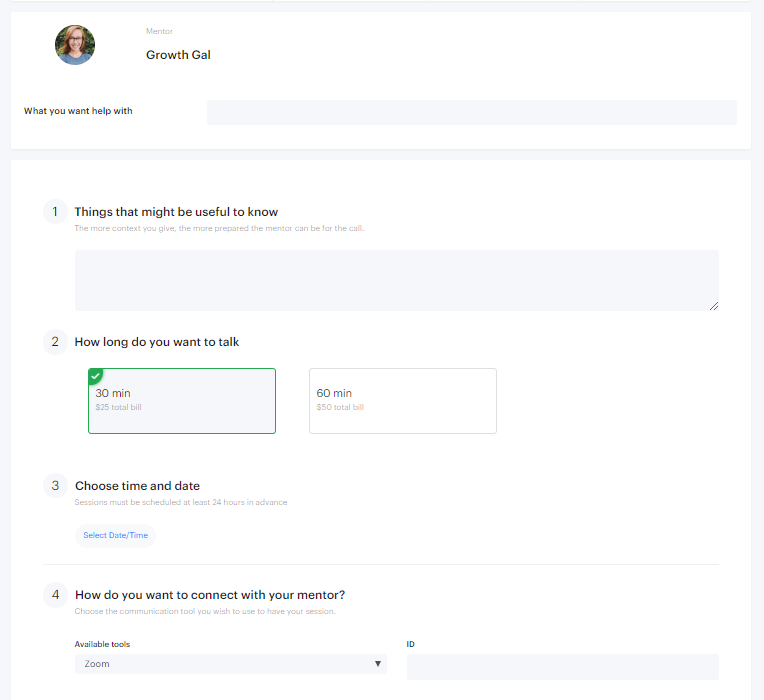 Give specific information about what you want to discuss during the session.
Select the session duration you would like and then select the time you would like to meet.
Enter your communication tool of choice with your user name.
The last step is to verify your payment details.
Click Confirm and wait for the mentor to accept the session.

Once the mentor accepts your session, add them via the communication tool that you selected and begin the call at the scheduled time.