Post a request stating exactly what you need help with and let the mentors apply.
In the upper left hand side of your dashboard, click Get mentors to reach out to you and then the purple box.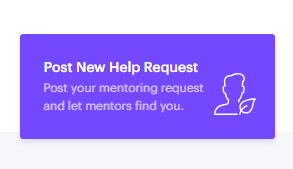 Fill in the form with your specific issues, what you have tried so far and what your desired outcome is.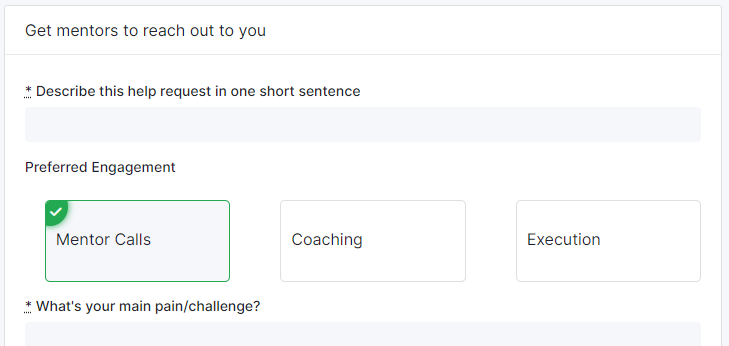 Types of Requests
Mentor Calls: You are interested in a one-on-one call to discuss your issue.
Coaching: You would like a long term relationship with a mentor. Mentors who offer coaching packages set their own terms and rates.
Execution: You would like to pay a mentor to do the work for you.
Your name will not be attached to the Help Request, so they are anonymous until you make the first contact.
Once a mentor applies, you can review their profile and book a session with them if you feel they are a good fit.
If you would like to book a coaching package with them, you can request that on their profile.
If execution of the task is what you are after, you can discuss the terms and rate with the mentor via our messaging system and once you agree- get started. The execution of tasks transactions take place off platform and are 100% between the two parties involved. GrowthMentor has no liability for these.
When you are satisfied and want to archive your posting, you should 'Mark as Complete'.
You will be able to find all of your Help Requests in the archive section.