Post a request stating exactly what you need help with and let the mentors and other community members apply.
Click on Help Requests on your Dashboard main menu and scroll down a bit and you'll find this purple box on the left hand side.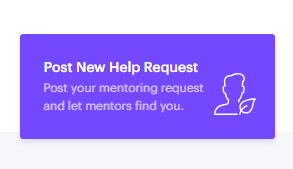 Fill in the form with your specific issues, what you have tried so far and what your desired outcome is.
Select who you would like to be able to apply to your request.

How to write a good Help Request
Admin will review your request and approve it for the feed.
Deciding who to speak with
You will be notified once someone applies and you can view the applicants here : Active Help Requests
They will be separated by mentor and community.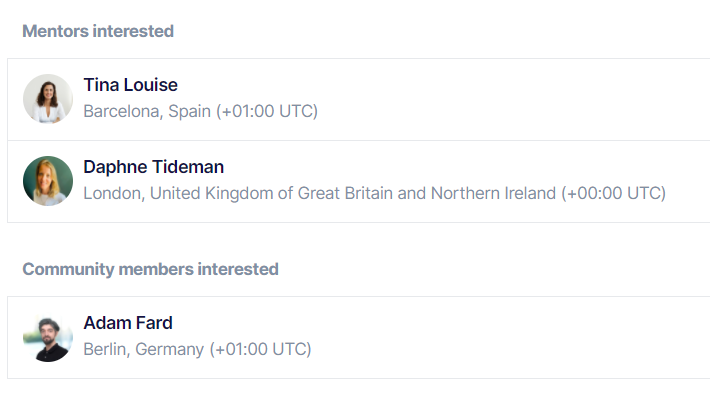 If a mentor applies, you can review their profile and book a session with them if you feel they are a good fit.
If another community member applies, take a look at their profile and send them a DM to connect and set up a time to talk.
Help Request Archive
Help requests that are not manually archived by the user will automatically go into archive after two weeks.
You will be able to find all of your old Help Requests in the archive section and if you ever want to revive one, just ask admin via live chat or email [email protected]
Boost your karma
Apply to help others by browsing help requests.