See what people need help with and apply to assist them.
Click on Help Requests on your top main Dashboard menu.
You can sort help requests by the tag(s) selected by the requestee and also location.
If you see a request that you can help with, simply click apply and then give the reason why you think you can help.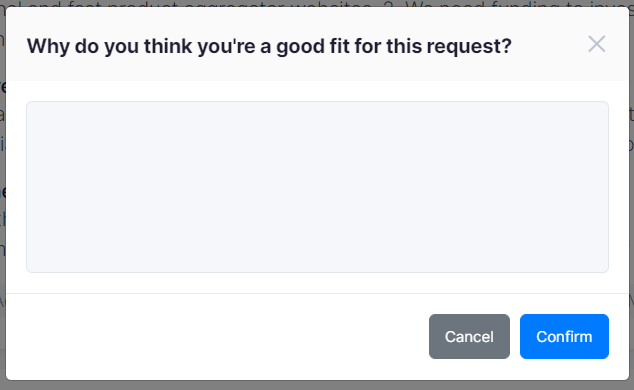 The ball is then in the court of the requestee! If they want to connect, they'll reach out to you and set up a time to meet.
Posting a Help Request
Learn more about posting a help request