Did you know that mentors who have a video in their profile are twice as likely to get session bookings?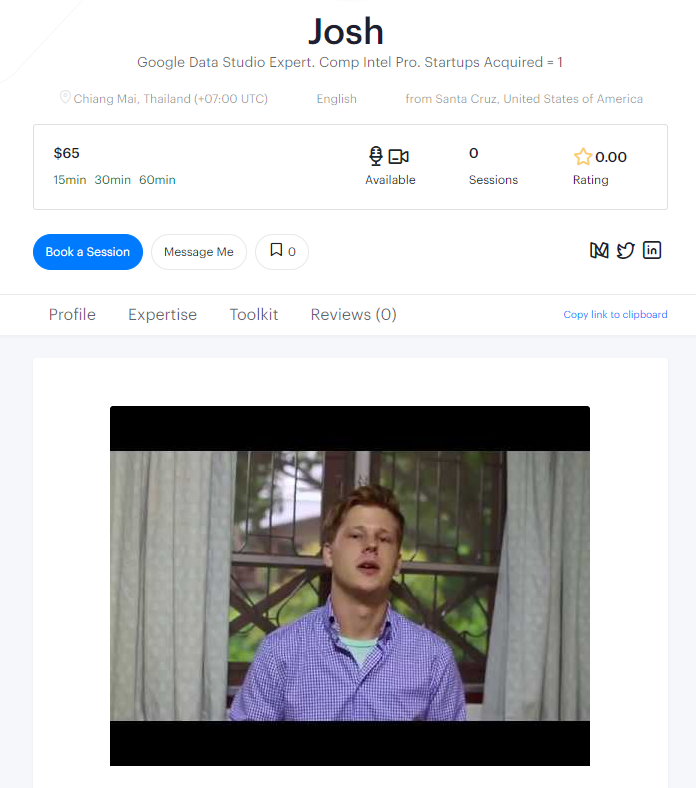 An introductory video is a great (and probably the most important) addition to a complete profile.
Where to set your intro video
Set your intro video on this link in your settings profile here.

Just copy/paste the link to the youtube video and press save.
Best practices for your intro video
Start with introducing yourself and then transition to briefly mentioning your qualifications, experience, special skills.
Make sure you talk about how your personal experience/journey can help potential mentees avoid the growing pains of developing their startup.
Keep it short – optimal video length is between 50 and 100 seconds.