Growth Marketing
Brainstorm growth hacking tactics across all stages of the AARRR funnel
Facing a similar challenge?
Talk to someone who has been there before
Get unbiased insight from industry veterans
Work through the issue with a mentor by your side
There's this misconception that you can only growth hack if you've hit product-market fit and you're ready to scale. But you can use growth hacking methodologies no matter what stage you're in. Even if you're at a pre-revenue "product validation" stage.
Growth hacking is all about using an agile process that's grounded in rapid experimentation and constant learning. It's the business version of holding a growth mindset, and it's for that very reason that it works so well.
Referring back to the pirate metrics (AARRR) here are an assortment of popular actionable growth hacking tactics have been used successfully.
Use these as inspiration, not as gospel truth of what works and what does not work.
Acquisition Growth Hacks
Hire a VA to scrape contact details of your competitors' customers from review websites and cold email them
List your startup on every single startup directory and startup competition site (think Producthunt & Betalist)
Build or join a private link network for backlink exchanges
Use SEMrush or Ahrefs to find Quora questions that rank high for your target keywords and answer them all
Hack your email list with exit intent popups employing some sort of scarcity or urgency driven offer or content upgrade
Activation Growth Hacks
Created a guided onboarding process in your app and use conversion boosting techniques like checklists
Retargeting inactive users
Free shipping
Use gamification to increase stickiness
Offer free trials or some sort of money back guarantee
Revenue Growth Hacks
Build cross-selling into your product
Create partnerships as a product extension
A/B test your pricing plans (black hat)
Email marketing promotions
Retargeting growth loops for upsells
Referral Growth Hacks
Get customers or users to refer their friends in exchange for some sort of a bonus
Create viral content
Run contests and sweepstakes
Pay influencers
Build an affiliate program
Retention Growth Hacks
Send swag to your customers
Offer customers free consulting leveraging your team's idle time
Give high spending customers discounts and bonuses
Be vocal about your product development, upgrades, and involve your users in your journey.
Create "VIP Only" Slack and Facebook groups for start clients
Onboard customers 1:1 in early stages
Do things that don't scale
If you're currently brainstorming growth hacking experiments to run with your team, speaking to a growth mentor might help.
You'll be able to share your idea backlog with your mentor and get a second perspective. This can help you head off potential mistakes down the road (and also give you some pretty awesome new ideas you might not have thought of!).
MENTORS WE RECOMMEND FOR THIS TOPIC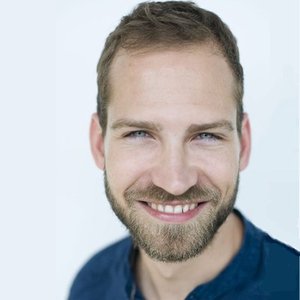 Johannes Radig
Co-Founder at

For me, growth hacking does not mean unsustainable or even unethical growth tricks. It means combining qualitative and quantitative data, often a bit of coding and some magic dust to come up with novel solutions to problems, giving you an edge in your growth strategy.
"Book a call with Johannes. In 30 minutes he gave 7 actionable things to do. Overall great conversation and he really is able to analyze your funnel of a few data points. Come prepared and you will be rewarded with golden nuggets!"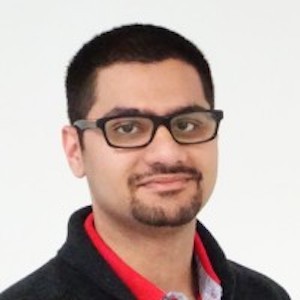 Ayhan Isaacs
Founder at GrowthRhino.com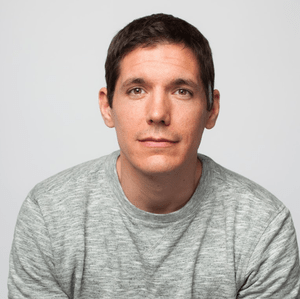 I specialize in analytics, that is, collecting, storing, processing, and analyzing data to drive faster and smarter decisions. I also sometimes do some CRO as there is a natural fit with analytics. Been doing this for about 8 years, so I've seen my fair share I think.
"Max completely blew my mind and now I have to reconsider everything I thought I knew about B2B SaaS analytics. We mostly discussed Mixpanel, Google Analytics and Amplitude. How they should be properly setup and some advanced considerations with them."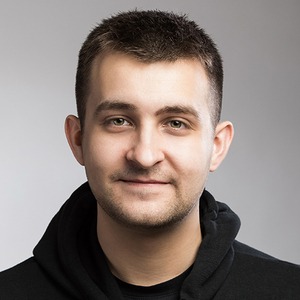 Jan Kuzel
Head of Growth at

"My call with Max was about how to best structure a Google Data Studio dashboard and the dynamics at play. We spoke high-level about conversion attribution models and in passing he mentioned about Google Analytics Enhanced Ecommerce tracking and how using it you can track recurring revenue transactions using UserID and therefore measure LTV across channels. #Mindblown that I didn't know about this. Silly me, just tracking the first conversion value all this time. As a person, Max is very professional, intelligent, and well-versed in all matters analytics."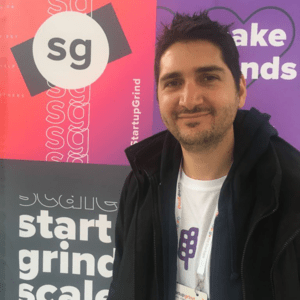 Foti Panagiotakopoulos
Founder at