Go-to-market strategy
How to maximize the chances you'll get #1 Product of the Day on your ProductHunt launch
Facing a similar challenge?
Talk to someone who has been there before
Get unbiased insight from industry veterans
Work through the issue with a mentor by your side
Around 15-20 products launch on Product Hunt every single day, only one gets the coveted "Product of the Day" position.
The web is filled with Product Hunt launch success stories. You know, the "I launched on Product Hunt and 1 billion people signed up in 28 minutes" type.
On GrowthMentor, this seems to be a very popular topic.
It helps that so many of the mentors on the platform have Product Hunt launch experience.
No matter who you talk to about this, here's some common advice I think we can all agree with:
You've gotta have something that's awesome. Nobody wins position #1 without awesomeness baked in.
Self-serve friendly! Make it easy to create an account and test out your product. No "request a demo" style onboarding allowed.
Be ready to not sleep for the first 24 hours (or have co-founders run shifts).
Reply to all comments on Product Hunt, go deep with your answers.
Do NOT send broadcast messages explicitly asking people to upvote you, word it around "supporting" you. Same difference but less chance of getting banned.
Stagger your emails asking for support. If the Product Hunt admin team sees 100 upvotes in the span of 1 minute, it can trigger a ban.
Create a Google Sheet with your most loyal foot soldiers which will take part in conversations on your Product Hunt. Some will ask questions, some will answer them, some will defend you against trolls. Point is, have an army of loyalists on standby.
Be strategic with the timing of the launch. Best to do it after you've got some semblance of product market fit so you can use it as a growth lever.
Have a Hellobar on your site pushing visitors to your Product Hunt page. Do not ask them to upvote. Just mention, "We're live on PH!"
Have a lead gen modal popup (or sticky bar) with a special offer or pitch to any visitor coming from your PH page. You can target visitors by their referring domain (in this case, producthunt.com) easily using tools like Unbounce or GetSiteControl so the popup only shows up if they're coming from PH.
If you want 1:1 advice on how to nail your Product Hunt launch, check out the suggested mentors below. All of them have a successful track record launching product on PH and are totally open to sharing their war stories with you.
MENTORS WE RECOMMEND FOR THIS TOPIC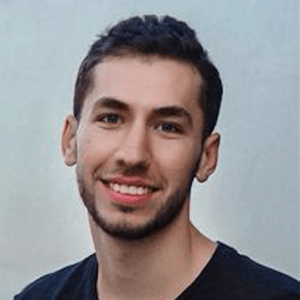 Daniil Kopilevych
Head of Growth at HelpCrunch.com
If you're a relatively small/young company, you need to focus on producing decision-stage content first to quickly acquire competitor's customers as they're the optimal source of leads for you at the start. I'll show why and how to do that.
"Daniil is very accomodating. He understood that we were just starting up and offered solid advice on how to go about outbound marketing. The discussion was very constructive and he offered me very specific action items & tips on what not to do. I found it critically super important for us at this stage."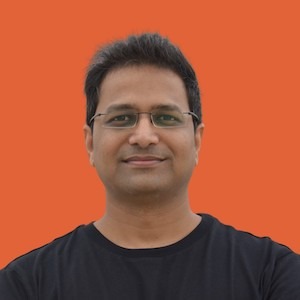 "Daniil was amazing! He was a firehose full of information that I was trying to keep up with him while taking notes. Definitely well worth the time and I got a ton of ideas and direction on what to do with our content marketing plan. I can't recommend him enough to anyone looking for ideas on content marketing. Thanks again Daniil!"
Aaron Foster
CEO at Savvy House Hunding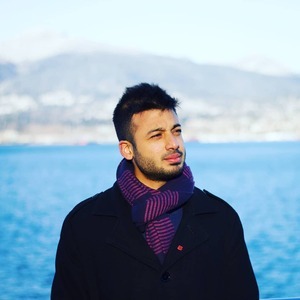 Sid Bharath
CEO and Founder - useBroca.com
Previously, I was the VP of Growth at Thinkific, helping them grow from product-market fit to a multi-million dollar company (20X growth) in less than two years. Before that I helped Lemonstand grow 4X in a year.
My call with Sid was incredible! He provided a wealth of actionable tactics and information that could be applied immediately. If you are looking for growth marketing advice, definitely do yourself a favor and book a call with Sid!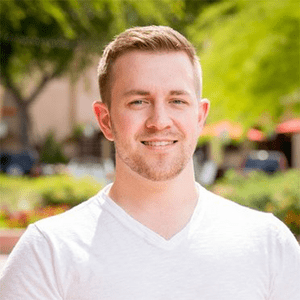 Tyrel Johnson
VP Digital Marketing at Evercast