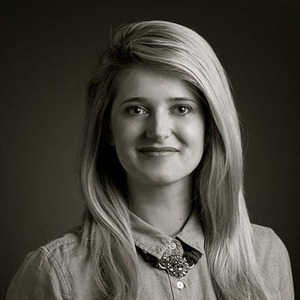 Agata Krzysztofik
Head of Marketing at

I have been part of the Google AdWords team for 6 years collaborating closely with the product, as well as with the best Google AdWords agencies globally. My former team is the one behind the #AdWordsTips video series. I'm happy to help with optimizing your Google AdWords campaigns or with getting you started.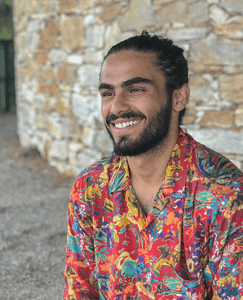 Bahram Ehsas
Head of Demand Generation at

I live and breathe AdWords. I have been using this tool for long enough to feel older than I am. I have single-handedly managed accounts with spends of over €3mil per year, and successfully created an inflection in their performance. Spending big budgets has meant that I have had the privilege of testing nearly everything AdWords has had to offer... and more (if you take into account Google's Alpha and Beta tests that I had access to).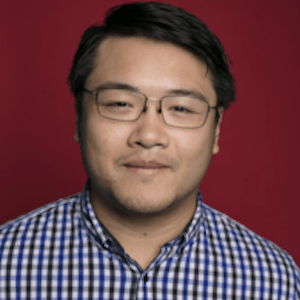 Over $400M in experience in performance marketing which was inclusive of Google ads, Facebook ads, Programmatic Display and Video. Worked at Google, Publicis and Dentsu as a lead on the largest client accounts.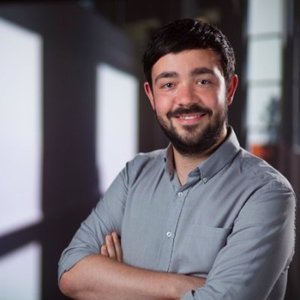 Michael Taylor
Co-Founder at Ladder.io

My first job was at Efficient Frontier (acquired by Adobe) where I optimized $10m a year on Google for Carphone Warehouse and others. I then joined Travelzoo where amongst other media and landing page optimization, I managed their $4m a year PPC budget. After that I grew PPC from 1% of total revenue to 6% at ShopStyle, then founded my own agency, Ladder, where I've worked with over 200 clients on PPC, including Monzo Bank, Time Out and Booking.com.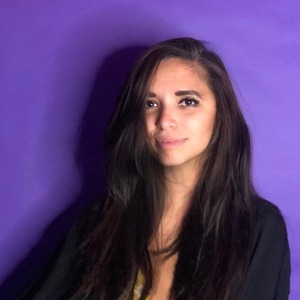 Hannah Parvaz
Head of Growth at

Have been running ads on Google Ads (AdWords) for 7+ years. Although I hate their new UI, I gotta appreciate the functionality of their software. Happy to chat with you about any ad qualms.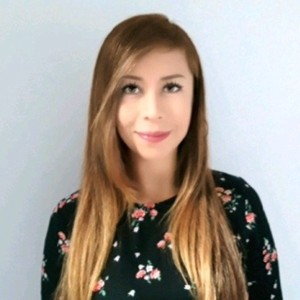 Liliana Ortiz
Online Performance Marketing | Paid Search - YouTube & Display at

Google Ads allows you to have at your disposal the first positions of the page on Google to make your company or website known. This way you can obtain an incomparable competitive advantage. Google Ads campaigns are the most profitable in the advertising industry and you will only pay for the results obtained . It's a practically perfect system and I'm sure it with my +5 years of experience using Google ads I can help you set and optimize successfully all your paid search & display campaigns.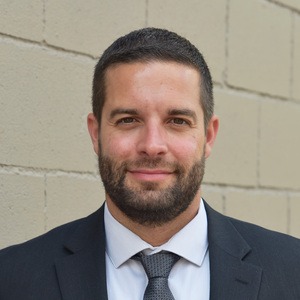 Jason Barbato
Former Global Growth Lead at
Over seven years straight of managing search, display, and Gmail advertising in direct-touch in-house roles, in partnership with vendors, and hands-on as a consultant. Monthly campaign budgets as high as $1M and ongoing retainers in $10-25K per month range.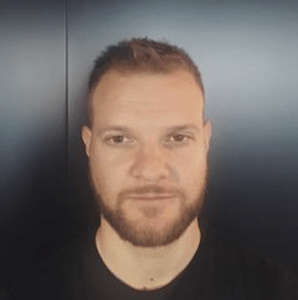 Renato Skrgulja
Digital Marketing Team Lead @ Travel Unicorn
Google ads are my specialty. Even before becoming a Head of Paid Search at Ladder this is what made my career. Knowing how to structure and optimise the account can turn any business into a competitor and more. I've spent around $5 million managing Google Ads for companies such as IG, Yara, Wedgewood Weddings, Criteo, Playground Sessions and more all with positive ROAS reaching the goals they set.
Find Google Ads mentors in just a few clicks

Step 1.
Browse mentors
Browse through our list of +220 Google Ads mentors using the filters. Make sure to read their profiles and reviews in depth, and make your choice.

Step 2.
Send session request
Found the perfect mentor for you? Awesome, time to request a call. Tell them a bit about your situation, choose a time, and get it set on your calendar.

Step 3.
Get on 1:1 call
Time for the call, yay! Make sure you show up on time and prepared to make the most out of it. Pro tip: Ask your mentor if it's ok to record the screen so you can take notes later.
Why talk to a Google Ads mentor?
You can talk to your Google Ads mentor about whatever you want.
A very common use case for talking to a Google Ads mentor is using them as a sounding board to get feedback on your Adwords strategy. You can set up a screen share and show how your Google Ads campaign to your mentor. They'll give you 1:1 advice on how to optimize your campaigns, ad groups, and ads.
It's a lot faster to learn by asking questions directly to experts than by passively consuming content on the internet.
Here are some ideas for inspiration:
You're considering outsourcing your Google Ads to an agency or freelancer but just aren't sure
You've got a few campaigns running with decent conversions but want a quick audit in realtime of how everything's structured
You're thinking of offering Adwords services yourself and want a bit of career advice from those that have "been there and done that."
You're not using the full range of ad extensions and you want some help on setting them up
You're looking for second opinions on your ad copy
Google Ads Mentorship for Beginners
Speaking to a Google Ads mentor can help you avoid most of the silly mistakes that beginners make. But if you're not lucky enough to have a colleague or friend that's willing to mentor you, it's hard to find one!
The best Google Ads experts usually charge between $90-150 per hour. This is out of budget for most beginners to spend on mentorship or advice, so they view it as a "luxury" and just move on without any mentorship. Instead of learning under the wing of someone with real-world experience, they try and learn the hard way.
What ends up usually happening:
Spend countless hours reading blog posts and watching courses.
After a while, you build up a false sense of confidence and jump headfirst into building your first campaign.
3 days later, no conversions, OMG!
You shut off your campaign and convince yourself, "Google Ads don't work for my business."
Google Ads Mentorship for Hiring Managers
At this point you might decide that you aren't the best fit for managing your Google Ads. Not everyone's cut out to be a Google Ads expert. If you've got other things to do, like running your business, outsourcing Google Ads management is a no brainer.
How a GrowthMentor can help you if you're in this position:
Get help with hiring: Should I hire a Google Ads freelancer, agency, or hire someone fulltime for an inhouse position?
Get help with vetting Google Adwords experts: How do I know if the people applying for the position really know their stuff?
Get help with negotiating contracts: Here is the proposal I received from my Google Ads expert, is it reasonable or are they overpricing me?
Related Use Cases
view all use cases
Frequently asked questions
Have a question you don't see here? Ask us on live chat!
Nope. That's your job. Where our community of vetted Facebook Ads experts comes in is advice and mentorship. Execution isn't what this platform offers.
We have a very detailed filter system for you to sort the mentors. Filters like areas of expertise, tools, language, price and industry.
Members can also post a help request and have mentors apply to help if they feel they are a good fit.
Then the third option is to just ask us! Give it a try right now and ask us on live chat 🙂
Three choices:
Mentors and mentees are able to set their communication tools in their profile settings.
It is a good idea to connect with the other person once the session is accepted and the details are given. This ensures that the correct details were given and when it is time to start, you can start on time.
Here are some tips on how to get the maximum bang for your time on growth mentor calls.
Come into this with realistic expectations. They're mentors, not magicians.
Ask your mentor if they'd be cool with you recording your screen with Loom
Give contextual information to help paint the picture of your current situation.
Growth mentors will be asking you lots of questions, answer them as honest as possible.
Don't be afraid to push the boundaries of question asking. Be inquisitive. Stories are gold.
Don't feel pressure, just relax. There's no right/wrong way to do this. Avoid binary thinking.
Try to form mental patterns, especially if you speak with multiple mentors. Pay attention to metadata.
Embrace alternative views. Ask the mentors to play devil's advocate and challenge your assumptions.
Be friendly and authentic. If you're likable, the mentors will be your biggest supporters (even after the call is over).
Yup! Many of the mentors offer monthly coaching packages for members who want to really dive deep into a specific area.
Each mentor creates their own package so what they offer and the price vary from mentor to mentor. You can find their coaching info at the top of their profile.
Meet us on the inside
If you think you need help, you do
Talk with like-minded experts. Get fresh growth ideas. See the blind spots in your decision-making. And grow like crazy.
What's included with Membership?
Direct access to schedule 1:1 calls
Ability to post help requests
Opt in for 1:1 monthly coaching packages
Weekly check-ins with our Accountability Coach
Unlimited calls with mentors listed as FREE
Membership to private Slack Community
Ongoing support from admin with mentor suggestions