You are able to design your own monthly coaching package for mentees and set your own price.
In your settings you will find a tab for coaching.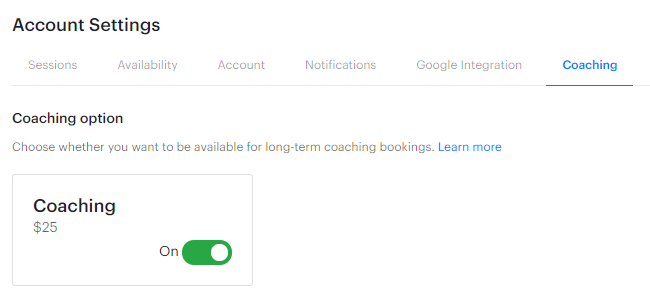 As this is an MVP feature, there is one text block to fill in with the description of what you are going to offer.
Important things to mention
What they can expect to get out of this package.
How you will communicate – Slack, email, Skype, etc…
How often you will communicate (be sure to set reasonable standards from the very start so expectations are realistic).
Once a mentee requests your coaching package, administration will contact you and set everything up.