Mentors have the ability to offer monthly coaching packages.
Each mentor determines what they will offer as far communication methods, time stipulations and cost.
If a mentor offers coaching, you can read their description by clicking 'Request Monthly Coaching' on their profile.

If you are interested in booking with this package, click 'Add'.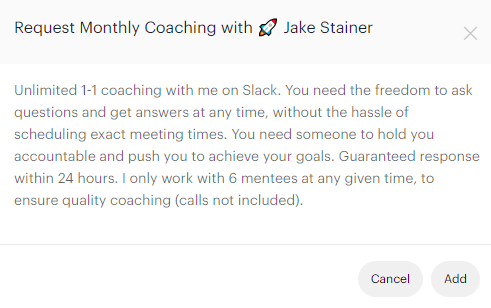 Our admin will contact you and set up the package with you and the mentor.
*We highly suggest booking a call with the mentor before subscribing to their package to ensure that they are a good fit for you.