Group Size
These groups are meant to be intimate and small in number to encourage open communication. Members are encouraged to engage openly and large group numbers can be intimidating.
The goal is to make meaningful connections with your peers who are in the same boat as you. It's much easier to do this within a small group who all share the same intentions.
If there is a high demand for a particular topic, we will do our best to break down the main topic into more niche groups.
Group Page
Get to know your group members by checking out their profiles on your group page.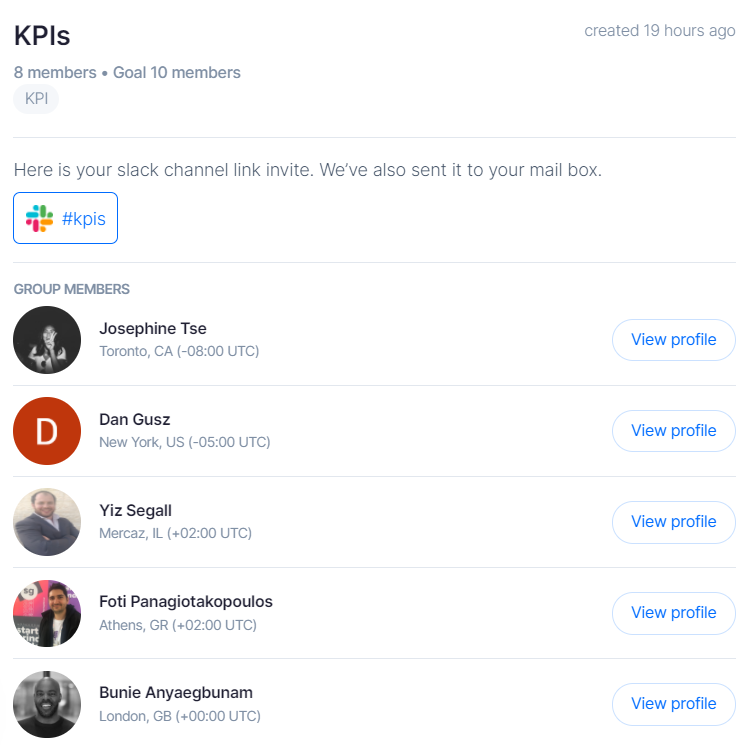 Interaction
All members must interact in the group. These groups are not a place for passive learning or to simply consume knowledge.
Lurkers will be sent a warning email and then removed if no effort is made.
Branching off
As you get going with your group, you may find that you'd like to niche down and start a new group with stronger focus on a particular area. That's great! Simply nominate a new group and bring your niche pals along with you.
Exiting group
If you would like to leave a group, please click Leave Group on the Mastermind home page or on the individual group page.