Finding the right SEO agency, consultancy, or an SEO expert can be difficult.
Like many niche expertise based services, many SEO providers don't provide transparency in how they work with clients around what they're doing and the results you can expect.
As a result of that, many founders and marketing managers are wary of SEO agencies.
However, bringing on an SEO agency to build your organic growth doesn't have to be as risky as giving the keys to your company to a stranger. There are many ways to vet and monitor your SEO provider to ensure they're focused on useful tasks, providing expertise across all facets of SEO (or are clear about the ones they aren't), and ensure you get the service you're paying for.
Set up and look for outstanding issues in Google Search Console
It's extremely important to make sure you have Google Search Console set up. It's worth taking a quick poke around Search Console yourself before your agency gets started and make a note of how many, if any errors or warnings currently exist.
Ideally, your SEO agency should reduce the amount of errors – they definitely should not increase them. Moreover, any good SEO agency should ask you for access to Google Search Console.
If they don't, that is a huge red flag.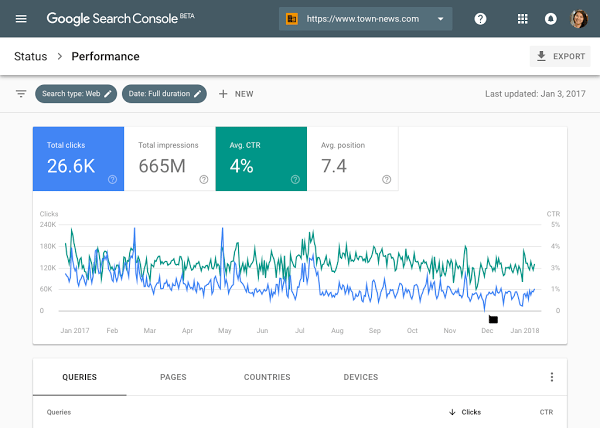 Use a SERP rank tracking tool
If you really want to have as much transparency as possible, it might be worth signing up for a SERP tracking tool so that you can pick 10 or so keywords and track how they perform over time to see if the agency is improving your rankings.
You could certainly also accomplish this with a spreadsheet and google search console, but using a tool avoids the headache of manually entering data into the spreadsheet, and is more accurate in terms of measuring rankings in many cases.
Make sure they're looking at technical SEO, not just writing new blogs and editing tags
Many agencies will call themselves SEO agencies, but really they just produce content and run link building campaigns. These two activities are probably better done in house by a company that does any content production at all.
An internal content producer, even a relatively junior one, will quickly gain a nuanced understanding for your customers and the type of content they'd want to see much faster than an SEO agency can.
What an SEO agency (or consultancy or freelancer) can really do to add value to a business with an active marketing department is to solve any technical SEO issues like Google image search optimization, and then provide a framework for non-technical marketers to be able to manage SEO within as they produce new content on an ongoing basis.
If an internal marketer with a finger on the pulse of your community can leverage a basic knowledge of SEO to write basic tags and research topics to write about, they will do a better job of this than an agency.
Set clear expectations and deliverables
Yes, SEO is a little bit of a black box and even for experts, it's difficult to precisely gauge the potential for improvement in ranking on a site until work starts. However, this does not mean there can't be clear goals and deliverables on the path to achieving those goals.
While there certainly should be some flexibility in the timelines and prioritisation of these (as sometimes the resolution for SEO issues only emerge after a few days of deep digging in to a site), it shouldn't be difficult for an agency to provide an outline or even examples of outputs you should expect from working with them.
Don't ask how long til I get to page 1
While ultimately your motivation to engage an SEO agency may have been driven by frustration that a competitor is ranking above you for a specific search term, it's not a good idea to become completely fixated on that.
Often times, while a term might be incredibly well-aligned with your brand, it might just be too competitive to make sense to try and rank on the first page for. However, there may be more fruitful strategies that involve ranking on a wider variety of keywords, or ranking on the second page for high traffic keywords, which could be higher return on investment as long as you remain open to the alternatives.
But it's a meme-ified running joke in many SEO expert circles that asking "when will you get me to page one" is a hallmark sign of a bad client.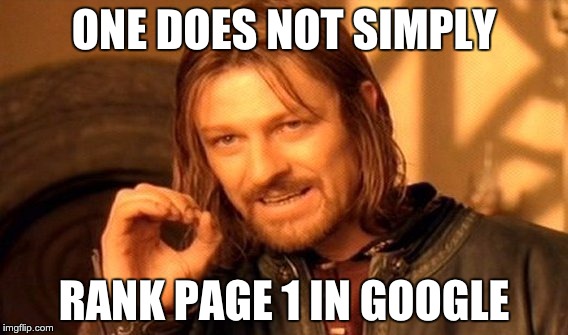 Give it time
In general, most experts say that it takes Google at least a few months to settle on ranking. However, some SEO improvements will likely have much faster results than others (particularly if it's resolving a significant technical issue).
Your agency should be able to identify what improvements should result in more rapid results, vs ones that will take more time to play out.
However, it's important to be understanding of the fact that SEO is by no means an exact science, so some leeway is often necessary.
Try to do the technical stuff on your side
Simply cleaning up some of the titles and labels on your site, fixing any sitemap issues, and improving page load speed are all great ways of improving your SEO without relying on an agency.
Moreover, as they're likely based in tools and systems that were built by and potentially still controlled by your development team, it might be more efficient to have them tackle some of the more pressing issues around technical SEO and site performance instead of relying on the agency.
Are they providing strategic insight? UX feedback?
Many SEO agencies will focus on just content or just link building, or just site performance. While it can be good to optimize these areas, it's important to ensure that whoever you are working with for SEO expertise is providing advice on the more strategic, long term, and product based elements of SEO.
Ensuring that product, UX, and technical road mapping decisions are made with an understanding of the SEO implications in mind is essential to be able to build scalable organic marketing strategies.
They shouldn't be worried about algorithm changes
White hat SEO experts that build long term organic growth for companies usually aren't worried about algorithm changes – in fact, in many cases these algorithm changes actually lead to an improvement in search traffic, as opposed to drops.
In other cases, the algorithm changes do result in drops in search traffic but also serve to highlight previously unseen issues that may have been affecting end-user experience once visitors reach your website. But taking a step back, if you're building your website to have well labeled, well-performing, and well-written content, Google and other search engines will look to reward that by sending more users to your sites, as ultimately they want to provide their users with the best search and discovery experience possible.
That's the main goal of Google's algorithm changes.
Thanks for reading – hopefully you've found these tips useful, and can be more in control of your SEO outsourcing.