There's no doubt remote work is the future of the workplace. But a new world of work requires a new set of tools.
Digital marketers are lucky—learning new programs and adapting to trends are just part of another day of the office. And our industry is uniquely suited to running remotely.
But even with these advantages, the variety of remote work tools available can be overwhelming. How can you get your setup right?
Whether you're a solo marketer or managing a full team, here are 17 tools we think should be in every remote marketer's toolbox:
1 Simple Video Conferencing Software
2. The Best Headphones for Your Tunes
3. The Right Playlist to Crush Your Workday
4. A Task Manager for Getting Things Done
5. A Time Tracker to Keep Tabs on Your Day
6. The Best Newsletters to Stay Informed
7. A Great All-In-One Marketing and Social Management Platform
8. A Survey Tool to Read Your Customers' Minds
9. Effortless Automation to Reclaim Your Day
10. A Project Manager to Keep Your Team on Track
11. An Easy to Use CMS
12. A Group Scheduler for Quick Meeting Scheduling
13. Your Own Personal Editor
14. Social Listening Tools to Manage Your Brand
15. A Note Taking App to Store Your Meeting Notes
16. Insurance That Follows You Anywhere
17. An ads manager to boost your sales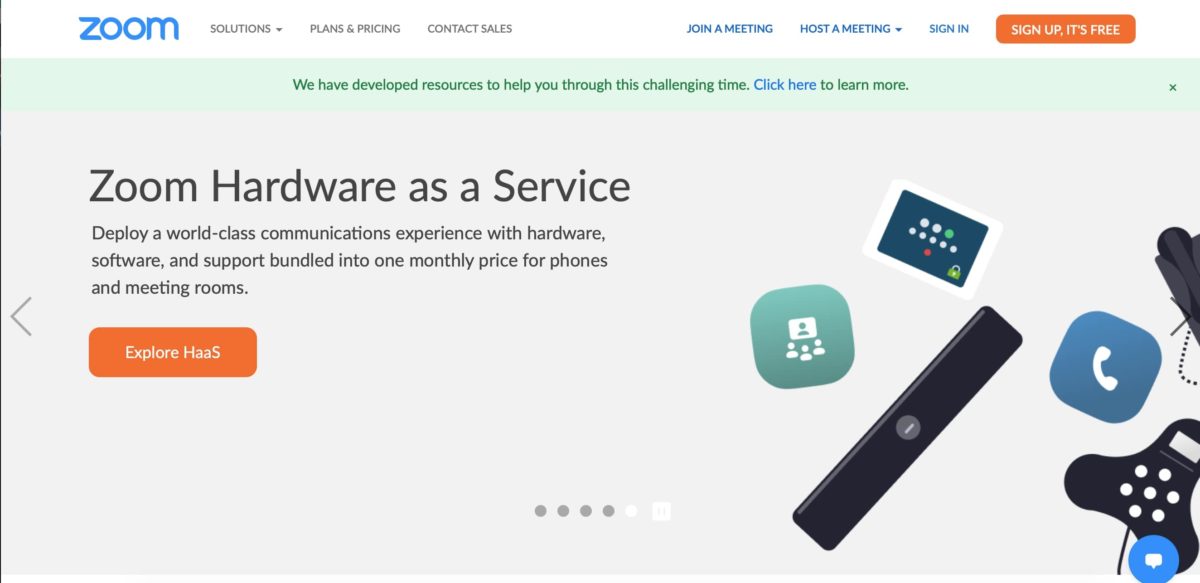 Simple video conferencing software
2020 will probably be dubbed "year of the video call." Consider it the rest of the world catching up on the magic that pre-2020 remote companies already knew about.
What to Look For: Ease of use. Between bosses turning themselves into potatoes and the issues parodied in Apple's cheeky campaign, video conferencing can be a minefield. Look for options that make it easy to send clear, simple invites and meeting software that's straightforward.
Top Picks: Zoom is likely the first to come to mind. But there are plenty of other video conferencing software, and webinar software out there from Google Hangouts, Microsoft Teams, LiveWebinar. You may also want to consider AI-Powered noise cancellation tools like Krisp to prevent noisy distractions on team calls, to boost your team's productivity and professionalism.
The best headphones for your tunes
As lockdowns ease, more remote workers will venture out to work in coffee shops and co-working spaces. Unfortunately, background noise doesn't help concentration. A screaming coffee grinder or the chatter from a startup's weekly scrum can quickly turn into a distraction. Tune them out with great headphones.
What to Look For: Your favorite features at the right price. Headphones preferences all come down to personal taste. Need the audio to be crystal clear? Want a wireless pair? Is comfort your number one priority? What about extras like mics or noise-canceling? Our recommendation: start with your top priorities and narrow them down based on your budget.
Top Picks: Headphones are such personal choices that it doesn't help for us to play favorites. Instead, we suggest trying "best of" guides and lists like CNET's, PCMag's, DigitalTrends' or for the audiophiles, Major HiFi's.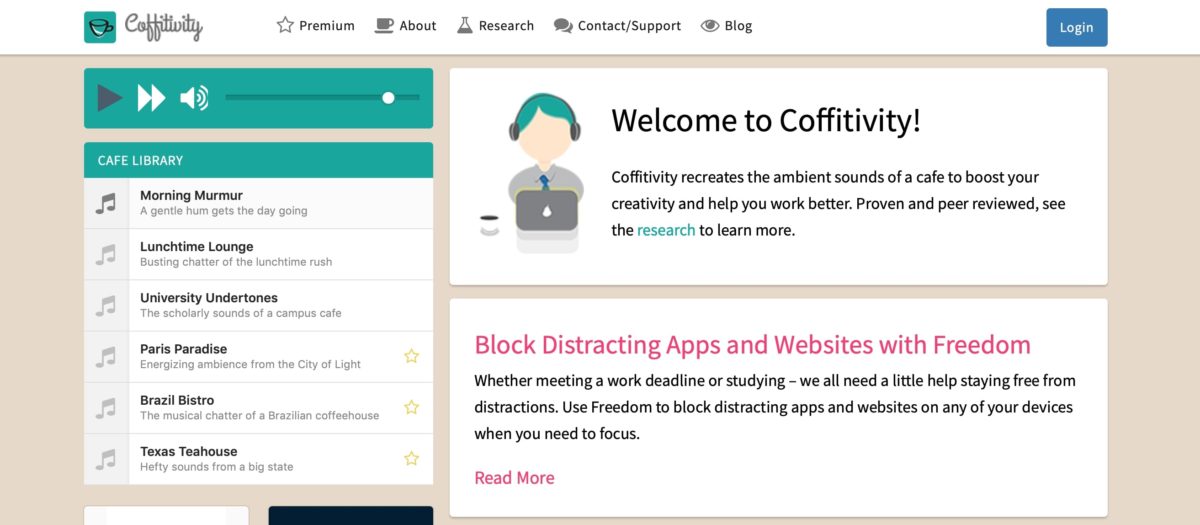 The right playlist to crush your workday
Without office chatter floating around, remote work can get pretty quiet. And some of us are perfectly happy working in near-silence. But if complete quiet drives you crazy while you're working, getting your playlist right is everything.
What to Look For: The perfect mix and wide variety. Make sure your chosen platform has plenty of your favorite music, along with some variety in your genres. Bonus points if it helps you discover new music.
Top Picks: Spotify, Pandora, and Apple Music are your biggest players. But niche services like BrainFM's focus boosting playlists, Coffitivity and MyNoise ambient noise tools, and ChilledCow's lo-fi playlists can spice up your musical roster.
A task manager for getting things done
Some days it feels impossible to keep up with everything you have to do. The solution? Stop keeping it all in your head and use a task manager instead.
What to Look For: A system you can work with. Task management systems tend to fall into two camps: digital and analog (like the good old paper and pencil to-do list). Digital is great for flexibility, while analog may be better at increasing your connection to a task.
Top Picks: After you decide analog or digital, the field is wide open. On the analog side, bullet journals, structured planners, or a better to-do list are all options. For digital, consider top productivity apps like Todoist, TickTick, Things, or the gamified Habitica.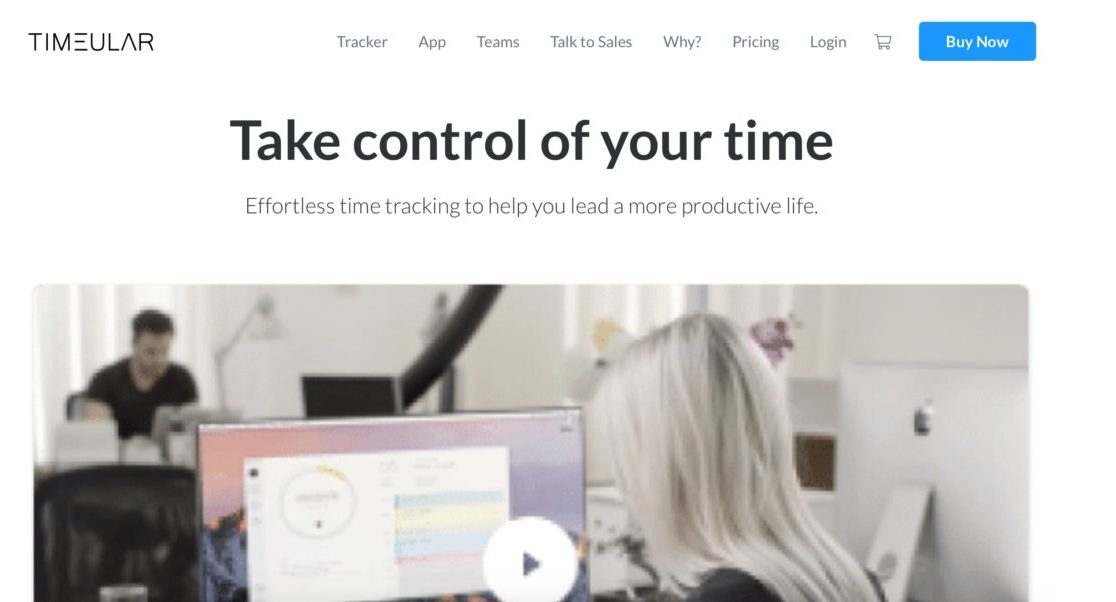 A time tracker to keep tabs on your day
Ever finish your day and wonder where the hours went? Thanks to these time tracking apps, you can know exactly what you worked on and for how long.
What to Look For: Automated or not? A number of time tracking apps are built to run in the background, logging your time spent on certain apps. But some may prefer a manual approach.
Top Picks: Toggl, TimeCamp, RescueTime, and TimeDoctor all crop up regularly in the time tracking software review space. But today's trackers aren't all just apps: you can track your time with a cube from Timeuler.

The best newsletters to stay informed
Every marketer needs to keep up with the trends and tricks in the industry. But even with great curation services like Flipboard and Medium, it can be hard to stay in the loop. Enter the newsletter.
What to look for: Trusted advice focused on your verticals and the business world in general. First, go to the experts in your field and subscribe to their newsletters. Then ask your marketing friends who they read. And finally, subscribe to one or two general business newsletters to ground your knowledge in the wider landscape.
Top Picks: For marketing-based news, check out Marketing Brew (Morning Brew's marketing-whiz-kid sibling), Stacked Marketer, and The Clikk. For trends, you can't go wrong with Chartr and Exploding Topics. For business news and more, try The Hustle or Quartz.

A great all-in-one marketing and social management platform
If you're in marketing, you know your time is best spent on the work that makes a difference: creating new campaigns, forging new partnerships, and exploring opportunities. Not endless clicking to get scheduling set up for your guest blog posts, email marketing, and organic social posts. This is why you need all-in-one management tools, social post scheduling tools, referral software, SMS integration tools, in-app messaging, and email marketing software.
What to look for: The bells and whistles you need at the right price. This kind of software should take the most repetitive and annoying tasks off your plate completely. Depending on the KPIs you're tracking, you may need extra analytics or monitoring too.
Top Picks: HootSuite, CoSchedule, RecurPost, VertexSMS, Systeme.io, and MeetEdgar are all excellent choices.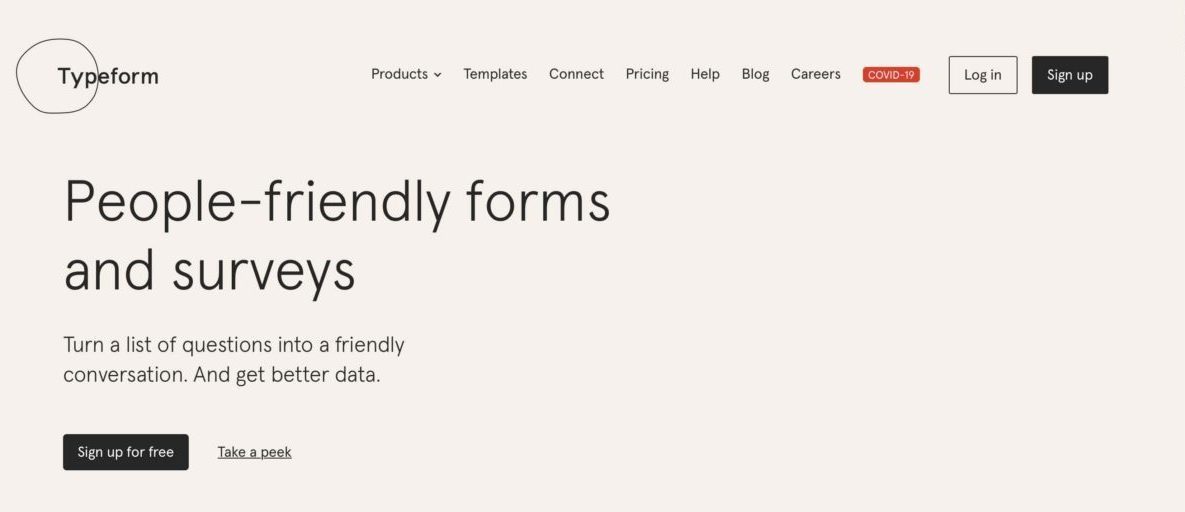 A survey tool to read your customers' minds
We're all told the best way to market is to get into your customers' heads. And what better way to get into their heads than a survey?
What to look for: Easy to learn, easy to interpret. You're a marketer, not an analyst. You don't have time to dig through pages and pages of data. Look for platforms that visualize and summarize your data for you.
Top Pick(s): For us, there's only one natural choice: Typeform. Multiple GM mentors are Typeform and ex-Typeform, so we're a little biased. Other options include SurveyMonkey, Google Forms, and Airtable's Forms.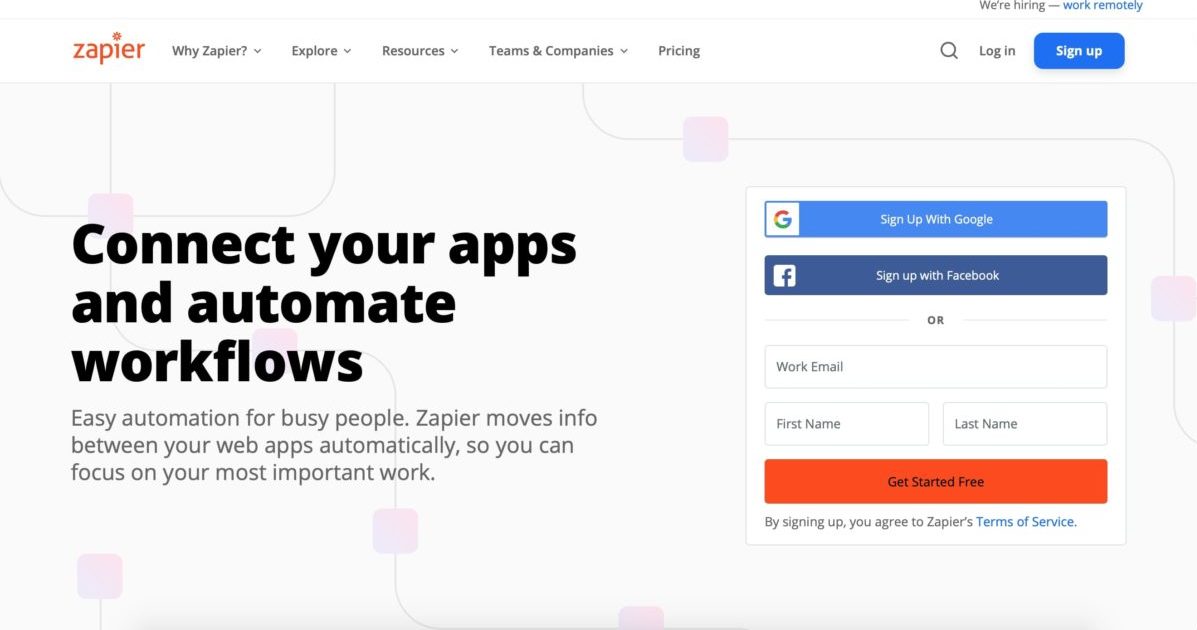 Effortless automation to reclaim your day
Nobody likes dealing with repetitive tasks like tracking time, tracking and reporting expense receipts, building email lists, and so many more.. And if you've ever wished you could have one account do this when another account does that, look no further: these companies have granted your wish.
What to look for: Connect the apps you use. There's nothing worse than signing up for a service only to find it can't connect the apps you need it to. Make use of the search function so you know if the platform is a provider for your necessary apps.
Top Picks: IFTTT, Zapier and Integromat are all great no-code automation tools. If you're programming-savvy, consider GM mentor Michael Taylor's Python for Marketers and learn to write your own automation scripts.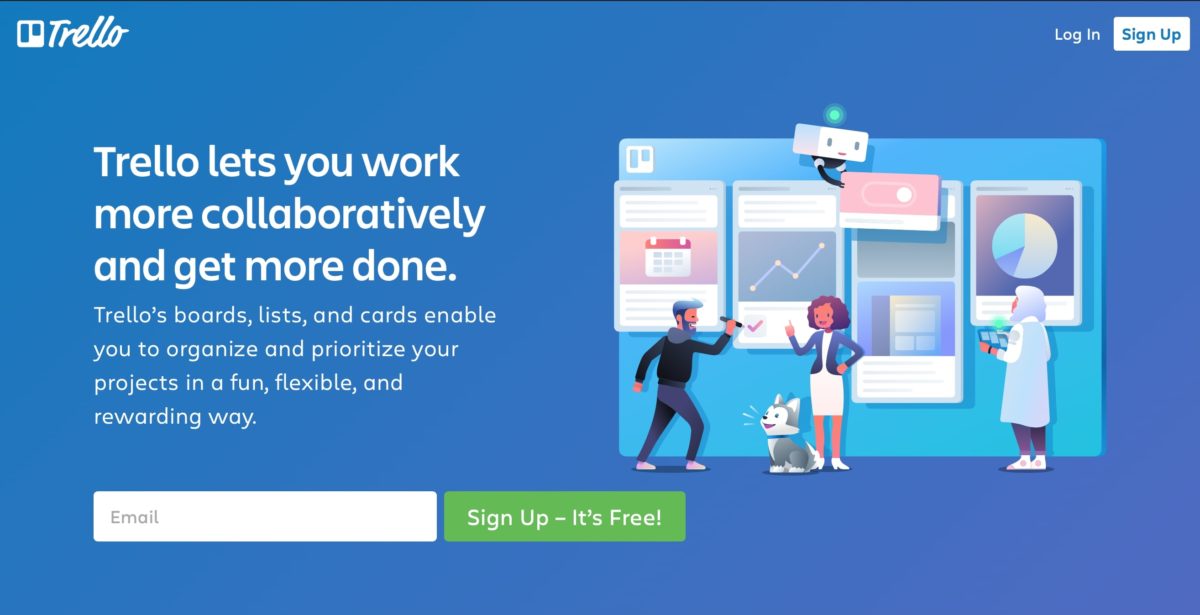 A project manager to keep your team on track
Working on a remote team can be hard without the right software. Make sure everyone knows exactly what to work on and when it's due with a project manager.
What to Look For: Something familiar to you and your team. The line between personal and team project management is blurring more and more. If the majority of your team already knows a tool from using it personally, it makes transitioning over much easier.
Top Picks: Trello, Asana and Jira are the top performers to come to mind. But flexible documentation software like Coda, Notion, and project charts tools are becoming popular for team management too.

An easy to use CMS
Content management systems can be the bane of a marketer's existence. They're notorious for being difficult to navigate. But the right one can make your content production process much easier.
What to Look For: A program with a short learning curve. Because your team doesn't have time to learn nine million tools to make edits to one post.
Top Picks: WordPress has the lion's share of today's CMS market. But other competitors like Webflow's CMS and Hubspot's CMS hub are worth keeping your eye on. You may also look at headless CMS options.

A group scheduler for quick meeting scheduling
What's worse than a video call happening across multiple timezones with a 7+ hour shift? Scheduling the video call. But a group scheduler can dispel the nightmare.
What to look for: Simplicity. The time polls should be easy to fill out so everyone can complete them quickly. Cross-platform support is a plus. After all, the last hurdle you need is someone saying: "But I can't add the event to my calendar!"
Top Picks: Doodle (previously DoodlePoll) has been the king of group scheduling for a while now. But Calendly and MeetingBird aren't far behind. There are also some Calendly alternatives and appointment booking apps that are great for group scheduling.

Your own personal editor
Think of everything you type in a day. Emails, reports, presentations, briefs—the list goes on and on. Now imagine if you had a tool to edit all of those for you at any time. Welcome to the world of writing assistants.
What to Look For: The smartest suggestions. Natural language processing has come a long way in the last few years. But it still has its bugs. You want natural suggestions to help you write like you talk, not: "Replace 'better' with 'advantageous.'"
Top Pick(s): If you want a writing assistant that works almost as well as a human editor, try ProWritingAid. Just to be clear: GM isn't a PWA affiliate, but this article's author is a long-time PWA user and continuing blog contributor.

Social listening tools to manage your brand
We all know an important part of brand building is knowing what people think of your company. A social listening tool makes it easy to find out what everyone is saying about your brand or your competitors'.
What to Look For: The right feature combo for your goals. A number of social listening tools come with extras like social calendars, influencer databases, or content popularity tracking. Make sure you're picking a program that expands your toolbox instead of duplicating features with other tools you might already have.
Top Picks: Google Alerts are easy and free. But for more powerful tracking measures, try SproutSocial, Buffer, or Buzzsumo.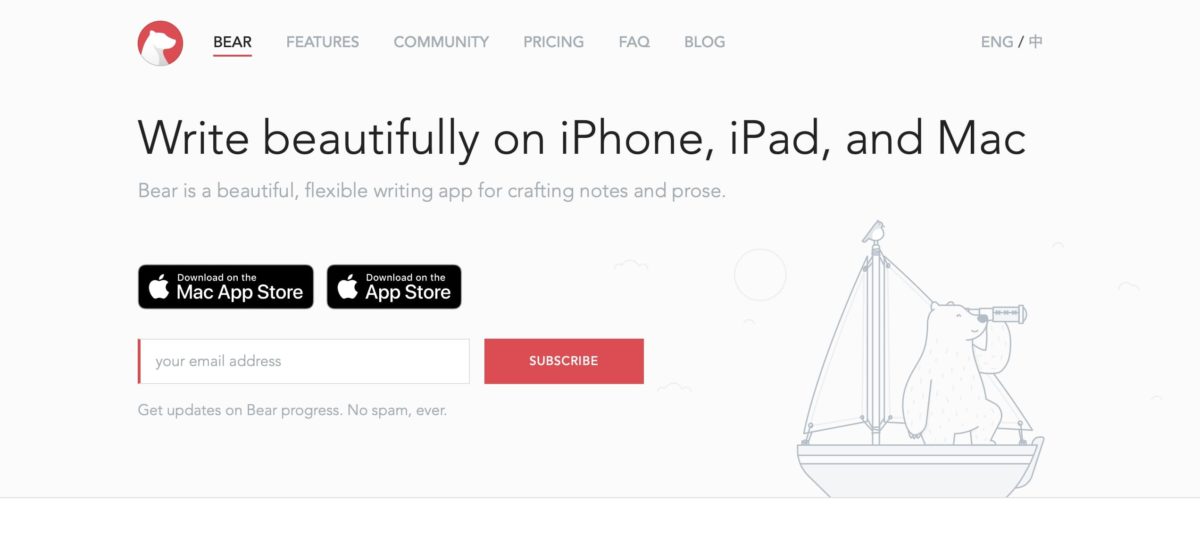 A note taking app to store your meeting notes
If you're planning campaigns with a team, you're probably going to be in a lot of meetings (most likely over Slack or video chats). You need a knowledge base to store everything so you never lose another genius idea again.
What to Look For: Cloud-based, cross-platform support (and good looks never hurt either). You want your notes to go anywhere with you so you can jot down an idea anytime. And polished UIs can only encourage you to use the app more often.
Top Picks: Long reigning champ Evernote has some stiff competition. Bear Notes, Ulysses and Dropbox Paper are gaining fans fast. And don't count out unique programs like Roam or Obsidian that produce visual networks of your notes.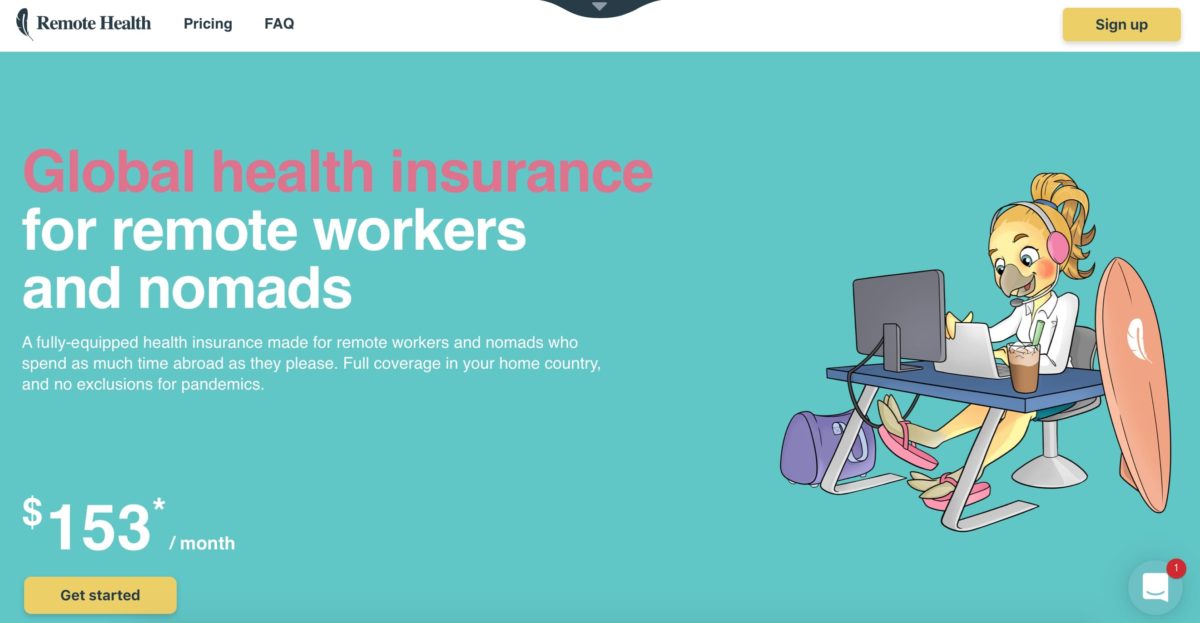 Insurance that follows you anywhere
If you're part of a remote team, especially a startup that's just getting going, it can be tough to find good health insurance. And if you're part of the digital nomad crowd, finding insurance that follows you wherever you go is even harder. Fortunately, a few pioneers are blazing the path.
What to Look For: Good coverage at affordable prices. Insurance plans vary widely. So read up on your potential insurer's documentation so you know exactly what's covered and what's not, especially if you're trying to decide between plan tiers.
Top Pick: Our partners at SafetyWing are working to build an international social safety net. And that includes insurance for digital nomads and remote workers. Individuals and remote companies can get quick coverage without the hassle. The best part? You and your company can be covered almost anywhere you live or travel.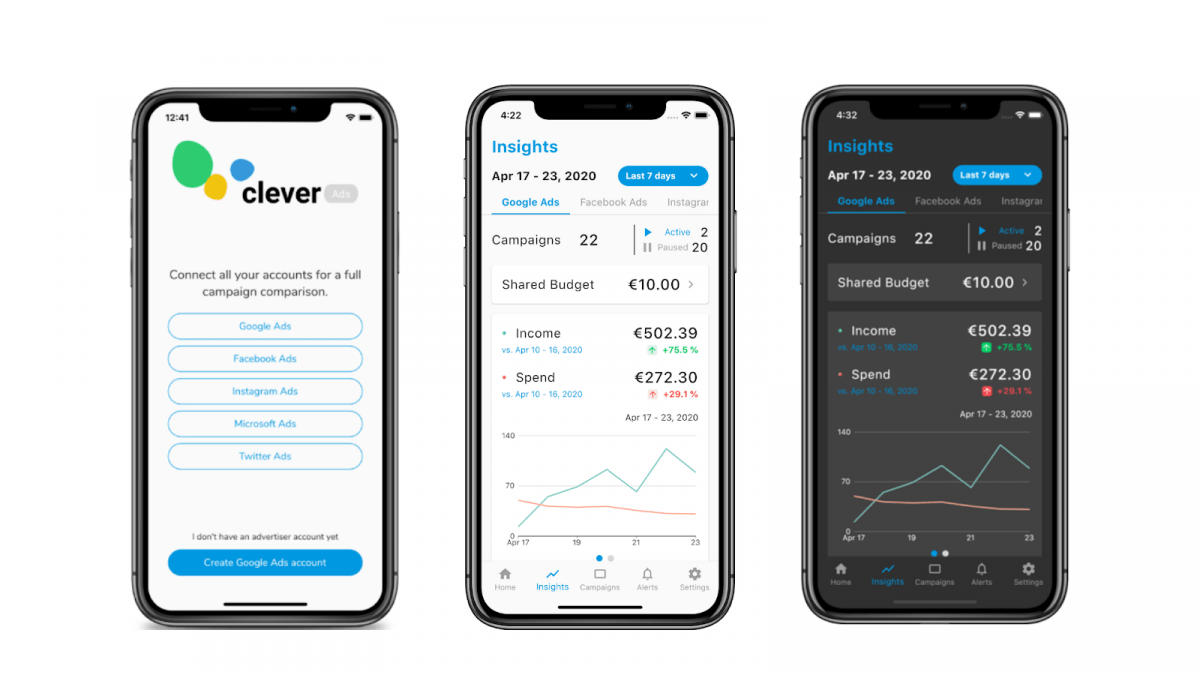 An ads manager to boost your sales
Every marketer often wonders how to successfully run advertising campaigns. So, if you are tired of jumping from one PPC platform to another, it is time to add an ads manager to your strategy.
What to Look For: Improve your ads performance and find the target audience by tracking your metrics from all your advertising platforms. This will help you to make the right decisions for your business and increase conversions.
Top pick(s): If you want to manage, optimize and create your advertising campaigns on the go, you should try Clever Ads Manager. It is a free mobile app that provides you with advanced insights about your ads performance on Google Ads, Facebook Ads, Microsoft Ads, Instagram Ads, and Twitter ads. Take advantage of Clever ready-to-use tips!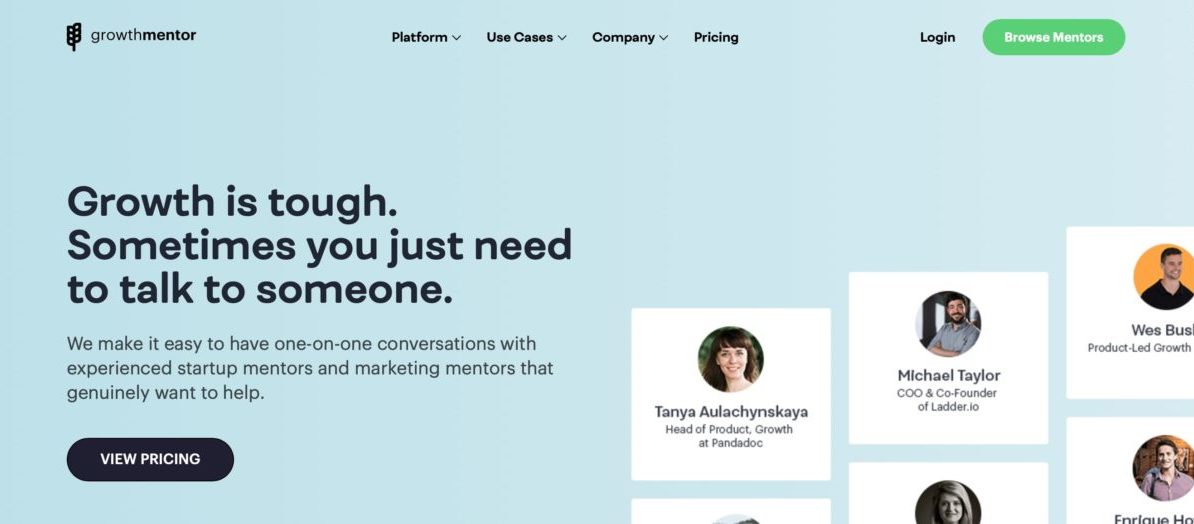 Top-notch remote mentorship
In marketing, it's hard to know where you should put your time and your money. And if you're on a small remote team, you may not have the benefit of a company mentor program. That's where remote mentorship programs can save you.
What to Look For: Trusted, experienced mentors who love what they do. The best mentors draw on their own experiences to talk you through difficult decisions. It's less: "This is exactly how you should do it" and "you can do it this way and this way, but this is how I would do it." So you absolutely need someone who's vetted and experienced.
Top Pick: While there are a ton of industry-specific mentoring platforms out there, you're in the right place for marketing mentors. After all, here at Growth Mentor, we specialize in connecting you with hand-picked expert marketing mentors. Our 200+ mentors can teach you everything you ever wanted to know about marketing.
Whether you're a marketer new to remote work or a veteran managing a team, the right remote work advice can be hard to come by.
This is why we showcase our mentors who specialize in remote work. With a few clicks, you can get advice from mentors who have worked remotely for years.
Want to learn more? Set up a demo call!