Even before COVID turned our entire world upside down and changed the way that we do business as a society, remote work has been on the rise in the last few years. According to FlexJobs, remote work has grown 91% in the past decade.
This makes sense: remote workers report an improved work/life balance and are even happier – full-time remote workers said they're happy in their job 22% more than people who never work remotely. And now that almost all businesses are operating in the cloud and video chat software has become dead simple to use, more workers than ever are opting to lose the commute and set up shop in a spare bedroom without missing a beat.
So, should we all work remotely from now on? Is the Era of Offices dead and buried now that we can just do everything virtually?
Not quite.
Like anything else, there are drawbacks to remote work. According to a study conducted by Buffer:
19% of remote workers struggle with loneliness
17% miss the collaboration and communication of working in an office
8% struggle with a lack of motivation
Some remote workers have stated they worry their concerns weren't being addressed – or even heard – by management at times.
It's only natural, especially if a portion of the workforce is reporting to the office every day. Those who get in-person time will likely be heard more clearly than someone emailing or calling on the phone.
Loneliness and feeling disconnected from coworkers is another challenge. When you work in an office, you can still have a quick conversation about the weekend at the water cooler, or you can pop by a coworker's desk to ask her about that movie she's been raving about. You don't realize it at the time, but that social interaction is crucial for your own mental and emotional wellbeing.
As you work from home, your only "coworkers" might be your spouse, your kids, or your dog or cat. And as much as you love them, it's just not the same.
There has to be a natural solution where you can interact with the outside world as your professional self without giving up the freedom and flexibility of remote work.
That solution is networking.
"Networking" is not a dirty word
When you come across the word "networking," you might have flashbacks to Happy Hour mixers or business breakfasts where you cram into a large room with dozens of other professionals and everyone spends their whole time trying to sell each other.
It's uncomfortable, awkward, and almost always a waste of time.
But when we talk about networking, we're simply talking about your ability to make connections with other people. You don't have to have an elevator pitch memorized. Rather, you spend your time having conversations and getting to know other professionals in your field.
And this can be done without clutching a martini in your hand while you try to figure out which person to talk to next. In the online world, you can network without ever leaving your home office.
LinkedIn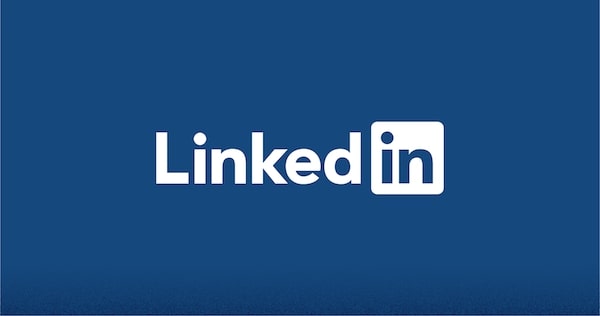 Much like the word "networking," LinkedIn has a bit of a reputation to overcome.
In the past, many people used LinkedIn to spam old high school classmates to let them know what they do for a living. We all know the annoyance of opening our email inboxes to see "So-and-so (who you haven't seen in ten years) wants to connect with you" at the top.
But in recent years, LinkedIn has weeded out a lot of that behavior and has matured into a great professional social networking platform.
And as long as you follow a few best practices, you can leverage it for connections without contributing to the noisy racket of self-promotion.
It's good to start by connecting with your own coworkers, both within your department and outside your department, especially if you have a personal connection with them.
Beyond that, you want to cast your net wider – but do it strategically.
Join some LinkedIn Groups and start engaging with other members. Have some interactions with them before you ask to connect. Warm up the connection before you grab it.
You also want to attach a personal note with every connection request. Demonstrate that you're a human being and not just a bot that wants to spam everyone.
And pay attention to your profile. If you really want to use LinkedIn to grow, take the time to upload a nice picture of yourself, flesh out your profile and skills, polish and proofread your descriptions and make LinkedIn the powerful business card that you know it can be.
You might be surprised at how quickly your network grows as a result.
Virtual Conferences
Leave your name tags and laptop sleeves at home!
If the notion of going to a conference gives you anxiety, then welcome the wave of virtual conferences that have hit the calendars in recent years. These conferences are great for remote workers because they don't require a complete upheaval of routines – you don't have to pack a bag and fly across the country. Rather, you can simply open up your internet browser and join in.
With the dawn of COVID-19, virtual conferences have picked up even greater momentum. The marketing space is loaded with virtual summits all year long. Many of them, like the Adobe Summit and the Content Marketing Conference, switched to digital-only events this year.
And that's just marketing – if you expand your search into other niches and industries, you'll find even more opportunities. There are even conferences specifically designed for remote workers, like Running Remote.
Networking might seem impossible at a conference like this. After all, at an in-person conference, you might chat with somebody sitting next to you, or strike up relationships at different workshops or conference-sponsored activities.
How do you do this virtually?
Make sure you publicize your attendance. Use social media accounts to announce to the world that you're attending. Often, events will have corresponding hashtags so that you are a part of the conversation among attendees.
Get a look at the list of attendees. Often, virtual conferences will allow you to view the list of attendees after you have registered. It might be worthwhile to browse through the list and identify a handful of people you want to connect with during and after the event.
Engage in the conversations. Most events will have a commenting platform integrated into presentations. Make use of it! Leave feedback or insights as the event goes along, and you get your name in front of a lot more people.
Join a virtual hangout. Some events offer Zoom or Google Meet-based hangout sessions, where people can come together for a relaxed chat. It's kind of like those coffee breaks between presentations at in-person events. Turn on your webcam and be a part of them!
Follow up with new connections. Just like an in-person event, the effectiveness of your networking is in the follow-up. Take the time to collect contact information and deliberately follow up with an email or LinkedIn connection request. Note the conversations you had with your contact so your follow-up is warm.
Check out this case study to learn how to launch a successful virtual summit.
Online Communities
Don't wait around for opportunities to come to you. Many network "superconnectors" take initiative by joining groups and communities then put in the work to strengthen their relationships within them.
Just because you're a remote worker doesn't mean you should ignore local professional and business groups. There are likely a ton of ways you can connect with local businesses in your community, such as a local Chamber of Commerce. These are avenues where you get a much more personal look at business in your community, and the connections made there can be very powerful for your business' health.
And before you start worrying about having to go to another one of those miserable networking breakfasts, rest assured that most of these organizations have taken their events online for virtual networking.
You could even search for a profession-specific organization. For example, the Remote Work Association is a resource for networking among remote workers worldwide. You get access to different resources, peers, and roundtable discussions that can impact your business.
And what about other online platforms? A variety of online platforms offer their own resources, such as Facebook Groups, Slack groups, and online forums.
The Buffer Slack group is a powerful community with wide-reaching goals and resources. Startup Chat lets you interact and network with entrepreneurs all over the world. Over on Facebook, you might like Digital Marketing Hub or Marketing Solved, where entrepreneurs and remote workers can get help for their startups.
These communities are often vigorously monitored, so the quality of the information included is often quite high.
With any of these groups, online or off, certain etiquette is expected of you:
Don't just come in and take. Rather, spend some time engaging with the community. You're not just there to promote your business. You're there to give and receive assistance and guidance. Interact and provide value first.
Pay attention to the rules. If you can't self-promote, or there are strict rules behind self-promoting, follow them exactly. Break those rules and you could be kicked out of the community.
Give more than you ask. If you know you are going to be asking big things of the community, pay attention to how often you are providing value. Keep the ratio high so that you aren't just trying to mooch off of other people's resources. Be reciprocal!
Here are some of our favorite communities
One final resource: virtual mentorship
Working at a big company does have its advantages, like easy access to mentors and shadow programs.
But if you are a remote worker or entrepreneur, a formal mentoring program might not be within your reach.
Mentorship can boost your career, helping you stick to the right path by pointing out pitfalls to avoid. A quality mentor in your corner can shorten your learning curve and skyrocket your career.
Fortunately, even remote workers have mentorship options. With virtual mentorship programs, you gain access to mentors who can help you actively learn more about your industry and boost your career.
Here at GrowthMentor, we connect marketers and startup founders with expert marketing mentors. Instead of poring through books and endless blog posts, GrowthMentor connects you with a human being who can teach you how to supercharge your marketing—and your business.
Don't let remote work get in the way of your development
Remember, active networking can help boost your productivity and improve your mental and emotional health – all great benefits for anyone looking to build their business.
Don't let yourself get caught up in the isolation of remote work. Take advantage of the numerous resources at your disposal today and make networking a part of your personal and business health.