When running a platform BALANCE is always on your mind.
How do we keep both sides happy?
If you favor one side more than the other, you probably aren't going to last very long.
We spend a lot of time (probably too much) talking about ideas that are win-wins for everyone involved on our platform.
If something pops up that blatantly favors one side, it's back to the drawing board!
Let's travel back in time for some background context (if you just want to get to the part about the cash- scroll down).
The Early Days of GrowthMentor
GrowthMentor was not built to have free calls as an option.  It was a classic commission based marketplace.
-Enter nice people –
As Foti was doing more and more mentor interview calls, he quickly learned that the mentors who closely fit his ideal mentor persona kept mentioning that they didn't want to charge for their time.
It was one of these moments…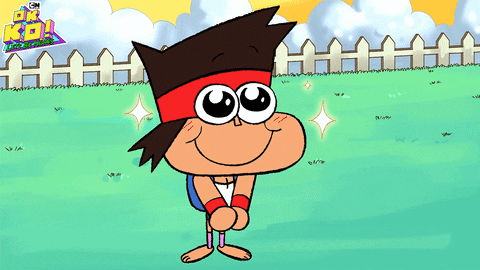 HAPPY that there are amazingly talented people out there who want to help people for free (hope for humanity and all that jazz)
SAD that 15% of $0 is $0 (dude had bills to pay)
What to do  ¯\_(ツ)_/¯
First things first, have Ragnarson code in the free option for those mentors who chose to do so.
The thought process was probably still, "enough mentors will charge that we'll be ok".
Well, that was not the case.
Doing free calls was sort of a contagious thing.  Especially when the mentors who were doing calls for free were getting sessions booked and reviews left on their profiles.  Who doesn't want 5 stars next to their name!?!?
This whole saga is a whole blog post in itself I suppose, so I'll cut it short with our solution to the 'mentors being too nice' problem.
Paid Membership. Pay to get in and then book with the vetted mentors who may or may not be charging.  The only way this works is to maintain our super high standard of who we approve to be GrowthMentors so the paying members get value time and time again on all of their calls (which luckily we were already doing).
The part about the FREE MONEY
Since the beginning, the percentage of free mentors has hung around 65%.  Some mentors switch back and forth based on what's going on in their life and we are totally cool with that.
As time went on and the social proof kept growing and growing because of these amazing people who are donating their time for free to help complete strangers out – we went over so many ideas of how to 'pay' the mentors back.
In June of 2020 we introduced Mentor Rankings based on how many reviews they have.
https://www.growthmentor.com/mentor-level/
This was well received by the mentors and I mean who doesn't like a lil gamification here and there!?!  Oh, and SWAG!
As summer 2020 was progressing we were thinking about August being a slow month and how we could keep mentors active and engaging because August was our slowest month in 2019.  We wanted to keep the hope alive for bootstrapped founders slaving away instead of being at the beach – knowing they could still get in touch with a growth mentor.
Let's do a raffle and each mentor who gets a review from a free call, gets one entry.   BINGO!   
I feel like I quickly need to mention that we have a feature in our platform called 'help requests'.  This is where mentees post specifics about what they are looking for help with and mentors can 'apply' to them if they feel that they can help.
Why is this relevant?  If mentors want to get calls booked (entries into the raffle), all they need to is go into help requests and offer to help people.
Help request applied to = call booked/review left = one raffle entry
Remember that ol' chestnut I mentioned above about balance?
This raffle idea was fun for the mentors, the thought of winning something gave a little extra incentive to help and the mentees made out great because high level marketers were reaching out to them offering assistance ☯️
We used a random handy name picker and away we went!
Giving back to the givers was so much fun that we decided to do it again and again and again!
To date, we've doled out $7,500 in cash to the mentors.
So far the format has been one $500 prize and two $250 winners each month. We did a bonus raffle in December for those who applied to help requests and we may move forward with that criteria for the month of March.
We have some ideas of how to mix up the future raffles because we like to keep things fun so stay tuned!