There's a lot that we don't know about product marketing, but we know it helps to drive demand and adoption for your product.
Is there a secret recipe for product marketing? Yes, and you're off to a good start if you can crack the code. So, how do you find the true essence of Product Marketing, and what are the key ingredients for success?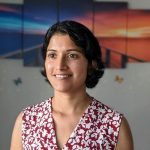 Product Marketing is like a culinary experience — the same ingredients with a few secret spices can change the flavor and taste. And put your product in front of the right target buyer

Div Manickam, Mentor ~ Career Growth
The key ingredients for the Product Marketing recipe include messaging and positioning, buyer persona, product, and solution launch. You can split the process into three main stages. Let's get deeper into those stages.
Step 1 – Messaging and positioning
A single voice of the market and the customer is necessary to build a cohesive and consistent theme for the story arc. That ownership lies with the Product Marketing Manager as the steward and advocate for the market and the customer.
When developing your messaging and positioning, you must first figure out who your customer is and what are their pain points. Ask yourself what's your differentiation as a solution to these pain points. Basically, we are going to uncover the "Why should they (buyer) care?"
There are a few things that are important to understand about your customer, first is their intent, what are they trying to understand? To discover this, ask them questions like:
What is your biggest pain point?
What is stopping them from being successful with their goals and OKRs?
What keeps you up at night?
Is the solution we have a pain killer or a vitamin?
Once you understand their true intent and motivations, you can determine whether your value proposition (what, why, and how) is relevant to your ideal customer. This transitions into making a plan on how to approach them.
Watch the following video by Div for more details about Messaging and Positioning.
Step 2 – Buyer persona and buyer journey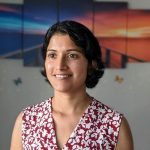 Without the buyer persona and the buyer journey, we'd be lost as product marketing.

Div Manickam, Mentor ~ Career Growth
How to define your buyer persona? Think about the specifics of your audience because you can't go after everyone and anyone. You're researching to identify industries and market segments, trying to understand who the product/solution matters for and who the customers are that really care about your solution.
Once you know your buyer persona, map out your buyer journey so you can sync your content to that journey.
Discover -> How they know they have a problem and find you
Learn -> Where they explore and learn the options out there to solve the problem
Try -> Where you offer demos and use cases to your buyer
Buy -> Decision-making, where they seek case studies, testimonials, and reviews that reaffirm that they should choose you over a competitor
Advocate -> Customer success stories that create advocates and champions for life
In a marketing funnel, you have awareness, consideration, and decision phases. But breaking it down into five stages makes it more interconnected and relatable for the buyer.
Within those 5 stages, it's all about the stories you tell; stories matter because they help you build momentum. Watch the following video by Div for more details about Buyer Persona and Journey.
When you have figured out who your buyer is and their journey, it's time to look at your OKRs (objectives and key results), prioritize the launch, and bring the right resources together.
Step 3 – Product and solution launch with the right OKRs
You want to prioritize your launch, bring the right resources together, and get the timing right. Not every launch is a tier 1 launch because if every launch were, you'd run out of time and resources.
You must define your OKRs and get buy-in from the key stakeholders for the launch to be successful. Product, marketing, sales, customer success, and engineering can all add value to the launch, so should be part of the conversation early on.
The launch isn't done on the day of the announcement. How we measure and define our 30–90–180 day metrics can make or break a launch.
Think about the milestones you want to hit and track those metrics, so you stay accountable to your goals. An accountability partner such as a product launch manager can help stay on top, follow through and streamline the launch process. This is particularly relevant if you have multiple launches.
Watch the following video by Div for more details about Product Launches and OKRs.
The importance of setting the right goals
OKRs give you focus and clarity, they need to hit the point, so you have something to aim for.
When setting your OKRs, either personal or for your team, there are a few things to consider:
Align with the company vision and the long-term goals
Understand the structure of the business and how you can get the knowledge and resources to achieve the goals
Connect with the teams and employees to build a bridge for cross-functional collaboration
Think about what's important for this launch and how you can establish the shared OKRs within product marketing because it's a cross-functional team.
For sales and sales enablement, it could be asset utilization or sales confidence.
For product adoption, look at the number of active users, retention, or churn.
Define those OKRs and look at how they are shared across the product, sales, and marketing teams or departments. If they aren't in the same direction, you will struggle to build momentum.
The secret to success is defining the right OKRs and metrics, which you can learn more about in John Doerr's Ted Talk.
Focus as the ultimate tool for success
Focus is the only tool that can give you the determination to achieve what you want to. Keep the focus, and you can execute a successful product marketing strategy on your own terms.
Learn product marketing with a mentor
If you want to deepen your product marketing knowledge, and set yourself up for success for your next product launch, get in touch with Div Manickam or other Growth Mentors. Someone with product marketing expertise can help you determine areas for improvement.
FAQs
A cross-functional opportunity to be a voice for the customer and the voice of the market. Product marketing translates business objectives, market opportunities, and a portfolio of offerings into a customer-centric buyer journey.
As product marketing, we have one focus to drive cross-functional efforts across Product, Sales, and Marketing for platform adoption and be an advocate for the market and customer. We are data-driven and persona-led, adapting to market trends.
Here is a framework (5W, 1H) to think about the responsibility and role clarity for product marketing vs corporate marketing.
Who: Product Marketing (Buyer Persona)
What: Product Marketing & Corporate Marketing (Messaging and Positioning | Content)
Where: Product Marketing & Corporate Marketing (Events)
When: Corporate Marketing (Demand Generation | Social Media)
Why: Product Marketing (Product Launch)
How: Corporate Marketing (Demand Generation)
Want to speak with Div?
Talk to Div for your product marketing efforts
View Profile